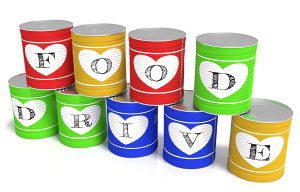 Thank you to everyone who participated in the annual food drive benefiting the Crisis Center Food Bank.
The college collected almost 500 pounds of valuable goods that will be shared with the less fortunate this holiday season.
The breakdown of collections is as follows:
Admin/MPH/undergrads – 142 lbs
Biostats – 124 lbs
HMP – 82 lbs
Epi – 78 lbs
OEH – 39 lbs
CBH – 32 lbs
Total – 497 lbs 
And $370 in cash donations from throughout the college! Thank you for supporting our community!