Ryckman receives Carver Trust Associate Professor Advancement Award
Published on April 8, 2021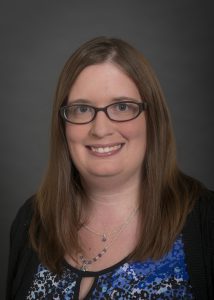 University of Iowa College of Public Health faculty member Kelli Ryckman has received the Roy J. Carver Charitable Trust Associate Professor Advancement Award. The $10,000 award supports the advancement of associate professors to full professors.
Recipients can use the award for a variety of scholarly activities, such as advancing innovative research ideas, disseminating research findings, traveling to advance research partnerships, or engaging with new collaborators.
Ryckman, an associate professor in the Department of Epidemiology, will use the award to build additional research skills, collaborations, and strategies to reduce maternal and neonatal morbidity and mortality in the United States and, in particular, in rural states like Iowa.
The award is funded by the Roy J. Carver Charitable Trust, one of the largest private philanthropic foundations in the state of Iowa. The Carver Trust supports biomedical and scientific research, scholarships, and programs addressing the educational and recreational needs of youth.