Study finds pregnant Venezuelan refugees have worse birth outcomes than Colombian women
Published on March 29, 2021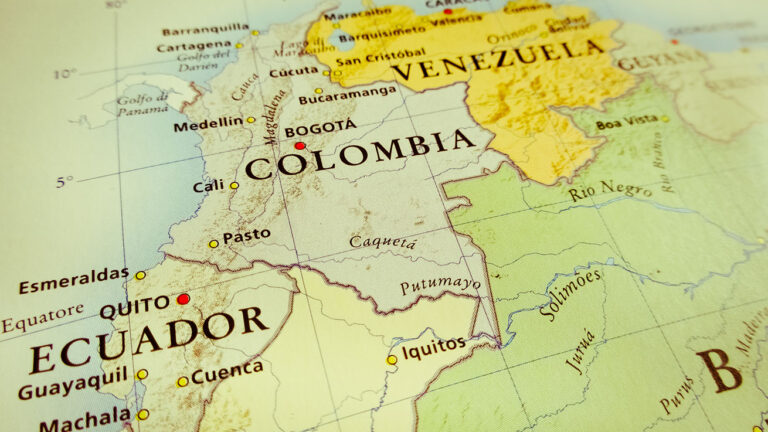 A new study from researchers at the University of Iowa College of Public Health and the National University of Colombia suggests that pregnant Venezuelan refugees in Colombia face significant health care barriers that result in worse birth outcomes when compared to native Colombians.
Venezuela has been facing an overwhelming and complex humanitarian emergency over the past few years that has resulted in large waves of migrants and refugees leaving the country mostly to other South American countries including neighboring Colombia.
George Wehby, professor of health management and policy at the University of Iowa College of Public Health, and Carol C. Guarnizo-Herreño, associate professor from the Department of Collective Health at the National University of Colombia, examined birth certificate data to compare birth weight, gestational age, and Apgar scores between births to Venezuelan refugee women and Colombian women from 2016-2018.
The study shows that births to Venezuelan refugee women were 80% more likely to have very low birth weight and 71% more likely to be extremely preterm when compared to births to Colombian women. There were no differences in Apgar scores (a set of quick tests that describe the condition of an infant immediately after birth). The study also notes that the vast majority of Venezuelan refugee women were uninsured, and the number of prenatal visits was half that of Colombian women.
According to Wehby and Guarnizo-Herreño, the study results are probably a consequence of many complex issues. They said that it is likely that the majority of Venezuelan mothers in the analysis faced vulnerable living conditions and problems accessing quality health care before migration. Upon arrival in Colombia they also had to deal with economic challenges, discrimination, and problems accessing health care. "All the stress and anxiety due to this uncertainty about their status and livelihood just adds to this complex mix," says Guarnizo-Herreño.
"It is a critical situation," she says. "According to official figures, 90% of the Venezuelan migrants in Colombia live in the informal economy and 56% do not have a regular immigration status. This has implications in terms of their access to education, formal jobs, and health care."
Guarnizo-Herreño says that maternal and birth outcomes are a sensitive reflection of socioeconomic, well-being, and health care conditions, so the findings could be capturing the complex disadvantaged situation that Venezuelan migrants are currently facing.
"Collectively, our findings highlight the need to improve health care and social determinants of health for Venezuelan refugee women and their children in Colombia, beginning by addressing basic needs such as shelter, nutrition, and access to health care," she says. "The National Protection statute announced by the Colombian government in February might be a good step forward to facilitate access to health care, education, and formal employment, but structural changes are needed in these systems which were already facing issues of access and fragmentation. Those issues combined with the major role of the informal economy and the COVID-19 economic crisis make the problem even more complex and difficult to tackle."
This global research was funded by the University of Iowa College of Public Health Faculty Development Grant for Global Research, supported by Dale and Linda Baker.