UI study examines role of toilet flushing in virus exposures and disease transmission
Published on January 20, 2022
Norovirus research may be generalizable to other viral pathogens, including coronavirus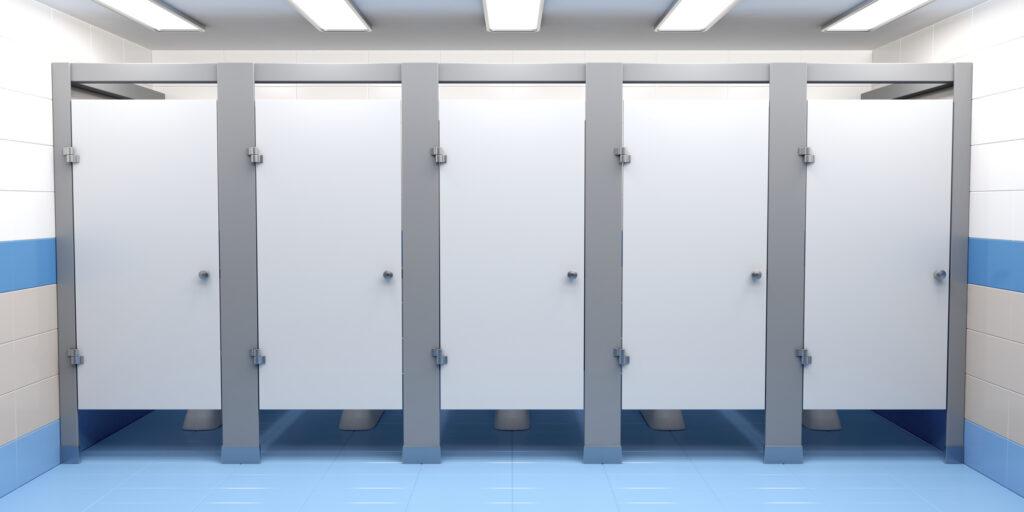 New University of Iowa research demonstrates that toilet flushing generates aerosols that could contribute to the spread of highly contagious viruses, such as norovirus and other viral pathogens including SARS-CoV-2, the virus that causes COVID-19.
The study, recently published online in the open access journal Scientific Reports, is the first to identify toilets as a potential indoor aerosolization source for norovirus, an easily transmitted pathogen that causes approximately 20 million cases of acute gastroenteritis (commonly called "stomach flu") in the U.S. each year, including more than 50,000 hospitalizations and as many as 800 deaths.
Investigators from the University of Iowa College of Public Health conducted studies using a norovirus surrogate commonly found in mice and rodents (i.e., murine norovirus) and a flushometer type toilet, a fixture style commonly found in health care facilities, governmental buildings, public restrooms, and places of business. Researchers added a murine norovirus solution to the toilet bowl, flushed the toilet, then used sampling equipment to measure airborne norovirus around the toilet.
Flushing created an "aerosol plume," which was sampled at various heights and positions around the toilet. The highest concentration of particles was detected behind the toilet at heights of approximately 6 to 10 inches above the bowl. The researchers suggest further investigations are needed to assess the possibility that the bioaerosol created by flushing may result in inhalation exposure.
"In patient care settings, where toilets are used to dispose of human waste, flushing could be a source of aerosolization for norovirus, which would place the public and health care staff at risk for virus exposure," according to the research team lead Corey Boles. Boles, who earned his UI doctoral degree in 2019, is currently a senior health scientist with consulting firm Cardno ChemRisk now Stantec. Other UI investigators were Grant Brown, assistant professor of biostatistics, and Matthew Nonnenmann, associate professor of occupational and environmental health.
The fecal-oral route is the primary mode of norovirus transmission, but this new study may help explain previous outbreaks where other known routes of transmission have been ruled out. In addition, it has been suggested throughout the COVID-19 pandemic that aerosolization of SARS-CoV-2 via a flushing toilet may explain transmission in some situations.
"Little is known about the impact of fecal aerosols generated from toilets during the flushing of human waste on the transmission of pathogens," noted Boles. "Better understanding and controlling exposure to these aerosols may have significant implications for reducing transmission of viral pathogens such as human norovirus, rotavirus, and SARS-CoV-2."
The researchers noted that staff in health care facilities, including nurses, doctors, and custodial workers, may be vulnerable to exposure because they often do not use respiratory or barrier protection when flushing toilets. Caretakers of individuals infected with norovirus and other viruses also may be exposed through toilet flushing. The findings also have implications for cleaning facilities potentially contaminated with viral particles.