Study shows shelter-in-place orders reduce COVID-19 deaths, hospitalizations
Published on July 10, 2020
A new study from researchers at the University of Iowa indicates that shelter-in-place orders have been effective at reducing COVID-19 mortality and the growth rate of new hospitalizations. The study was released as a Fast Track Ahead of Print article by Health Affairs.
By April 6, 2020, 42 US states plus the District of Columbia adopted shelter-in-place orders (SIPOs), also known as stay-at-home orders, to mitigate the COVID-19 pandemic. Although recent evidence suggests that SIPOs successfully reduced COVID-19 cases, there had been less evidence to date about how social distancing measures, including SIPOs, have affected COVID-19 deaths and hospitalizations.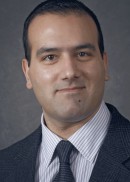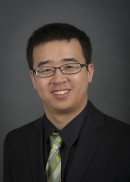 George Wehby, professor of health management and policy at the University of Iowa College of Public Health, and Wei Lyu, research associate in the Department of Health Management and Policy, examined daily death and hospitalization growth rates for states with SIPOs compared with states without SIPOs. According to the authors, the daily mortality growth rate for states with SIPOs declined by an average of 6.1 percentage points after 42 days from the date the SIPO was enacted. From these estimates, the authors project 250,000–370,000 deaths were averted by May 15.
In addition, the authors compared hospitalization growth rates in 19 states with SIPOs and three states without SIPOs with hospitalization data. They found that those orders could have averted as many as 750,000–840,000 COVID-19 hospitalizations in the 19 states with SIPOs.
"These estimates indicate that SIPOs played a key role in flattening the curves not only for cases, but also for deaths and hospitalizations, and eased pressure on hospitals from avoided COVID-19 admissions," the authors conclude. "Had this excess burden not been averted, mortality from other conditions might have also increased due to overcrowded hospitals." However, the authors also note that ''SIPOs also generate a large economic toll and are not sustainable over extensive periods."