Study uses "unboxing" interviewing to capture responses to new heated tobacco product
Published on December 2, 2020
Researchers from the University of Iowa and the University of California, San Francisco recently conducted a first-of-its-kind study to evaluate how and why young people might be attracted to a new heated tobacco product (HTP) called IQOS.
The study was recently published in the online edition of the International Journal of Environmental Research and Public Health.
Introduced in the U.S. in 2019, IQOS utilizes an electronic system to heat small sticks of processed tobacco and deliver a nicotine-containing aerosol for inhalation. IQOS claims to be a "no smoke" product and its marketing suggests that the heating technology makes using IQOS safer than smoking cigarettes.
Utilizing a novel qualitative data collection approach called narrated product "unboxing" interviewing, researchers conducted interviews with young adults aged 18-29 who had experience using both cigarettes and e-cigarettes. The participants "unboxed" an IQOS device, tobacco sticks, and marketing materials and narrated their impressions and opinions.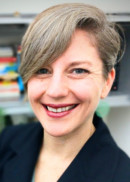 According to the study, several different attributes of IQOS and its packing influenced appeal for participants, including sleek electronic design, novel technology, perceived harmfulness, complexity, and high cost.
Shannon Lea Watkins, assistant professor of community and behavioral health at the University of Iowa College of Public Health and corresponding author of the study, says the researchers found that young adults who have a history of using e-cigarettes and cigarettes perceived IQOS to be safer than cigarettes, even though the marketing materials do not make any explicit claims that this is the case.
"This is a concern because it suggests that young people, especially young smokers, might start using IQOS thinking that they are making a healthier choice, when in fact they might not actually reduce their risk of tobacco-related disease, especially if they continue to smoke cigarettes at all," Watkins says.
According to Watkins, the tobacco industry has a long history of manipulative marketing that puts young people at risk.
"We have seen it with claims that e-cigarettes are effective for quitting smoking, when in fact the evidence suggests that they have not been. Instead, e-cigarettes seem to have increased dual use of cigarettes and e-cigarettes together and attracted a new generation of young people to tobacco use," she says. "Our study provides an early warning sign that we should take stronger regulatory action on IQOS now, so we do not repeat this pattern and realize a decade from now we should have done more."
Co-authors of the study are Minji Kim, Kimberly A. Koester, Jeremiah Mock, Hyunjin Cindy Kim, Sarah Olson, Arit Michael Harvanko, and Pamela M. Ling from the University of California, San Francisco.
The study was funded by the National Cancer Institute (R01CA141661) and the Food and Drug Administration/National Heart, Lung, and Blood Institute (U54HL147127).