UI College of Public Health and BLN announce Community Grant awards
Published on December 13, 2018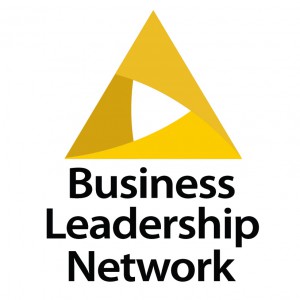 The University of Iowa College of Public Health and its Business Leadership Network announced seven award recipients under the fourth annual round of the Community Grant Program.
The recipients of the fourth round of funding are: Cerro Gordo County Department of Public Health, Mason City; Fort Dodge Community Foundation and United Way, Fort Dodge; Lee County Health Department, Fort Madison; Living Proof Exhibit, Davenport; Muscatine Center for Social Action, Muscatine; North Fayette Valley Community Coalition, Inc., Elgin; and Siouxland District Health Department, Sioux City. The organizations received cash grant awards of up to $3,000.
The grant program funds, in conjunction with an equal cash match from other organizations or businesses, will be used for public health-related initiatives and projects in the recipient communities.
Cerro Gordo County Department of Public Health will install sensory pathways within five elementary schools in Mason City and Clear Lake to provide a physical activity outlet for students to utilize between class times. Similar pathways have been found to improve attention and behaviors of students in the classroom, and provide a convenient and effective way for youth to engage in healthy lifestyle behaviors.
The Fort Dodge Community Foundation and United Way will provide beds and cribs for children living in poverty in Fort Dodge. Good sleep is critical for a child's health, well-being, and ability to learn. A partnership with local schools, health care providers, the Webster County Health Department and nonprofits will help identify children who need beds.
Lee County Health Department, in conjunction with the Live Healthy Lee County Coalition, will plan three events at the three area farmers markets in Fort Madison, Montrose, and Keokuk. At the events, community partners will provide health and wellness information, health screenings, and promote biking to the markets with the goal of increasing participation in the markets and increasing awareness to community health services.
The Living Proof Exhibit uses the healing power of the arts to help individuals touched by cancer. Throughout the Quad Cities and in Muscatine, the grant will fund "Art-to-Go" boxes filled with a variety of art projects that cancer survivors and those undergoing treatment can use to help reduce stress, anxiety, and depression, and improve overall well-being.
The Muscatine Center for Social Action, the primary homeless service provider in Southeast Iowa, will work to increase hygienic and sustainable sleeping options for guests staying in their Emergency Overnight Shelter. Grant funds will help eradicate pests and provide new mattresses, washer and dryer, and storage containers for guests' bedding.
The North Fayette Valley Community Coalition will provide the Youth Engaged in Leadership and Learning (YELL) program to North Fayette Valley Middle School students (grades 6-8). YELL teaches students to use their voice to address the concerns of their peers and community while making responsible and healthy choices. Students will work together to problem-solve, set goals, learn how to resolve conflicts, and make their school and community a better and safer place.
The Siouxland District Health Department will partner with two child care centers to implement the Nutrition and Physical Activity Self-Assessment for Child Care (NAP SACC). This evidence-based program will provide the centers with the tools to increase healthy food and physical activity options for younger children in the Siouxland area.
"These projects strengthen community health at the local level and make an impact where people live, work, and play," says Edith Parker, dean of the University of Iowa College of Public Health. "This grant program demonstrates the college's commitment to partnering with communities and businesses to enhance well-being across Iowa."
The College of Public Health provided the grants as part of its Business Leadership Network (BLN) initiative. Some of the funds for the grant program are provided by the UI Provost's Office of Outreach and Engagement, Iowa Farm Bureau Federation, and the Roy J. Carver Charitable Trust.
The BLN, established in 2011, fosters ongoing, mutually beneficial relationships between the College of Public Health and small and medium-sized businesses and communities in Iowa. Through these relationships, the college engages and collaborates with communities in development of cutting-edge, high impact public health research, enhances educational programs with service learning opportunities within businesses, and promotes a culture of health throughout communities.
The first round of grant funding was awarded in 2015. This fourth year's grant funding was available to nonprofit organizations and local government entities across Iowa. Details about the grant program, as well as additional information about the Business Leadership Network is available at: www.public-health.uiowa.edu/bln.