The University of Iowa College of Public Health recognized three leaders whose contributions across a range of disciplines are helping to promote better health and prevent disease throughout the state of Iowa.
The 2017 Iowa Public Health Heroes Awards were presented to Linda Kalin of Sioux City, executive director of the Iowa Poison Control Center; Julie Stephens of Cedar Rapids, public health emergency preparedness and disaster recovery specialist at Linn County Public Health; and Denise Wheeler of Des Moines, family planning coordinator and Title X director at the Iowa Department of Public Health.
The award recipients were honored Wednesday, Nov. 29, at a Spotlight Series event from 12:30 to 1:30 p.m. in room C217 in the College of Public Health Building. The recipients gave brief remarks and participated in a panel discussion and Q&A with the audience.
The annual Iowa Public Health Heroes Awards recognize exceptional efforts by individuals from diverse career paths who have worked to improve health and wellness throughout Iowa. Award recipients are nominated by their peers in the Iowa public health practice community.
"These outstanding public health professionals are dedicated to improving the health and well-being of all Iowans," says College of Public Health Interim Dean Keith Mueller. "Their work makes the state stronger in emergency preparedness efforts, family planning education and services, and poisoning prevention and control, including responding to the growing opioid crisis."
Linda Kalin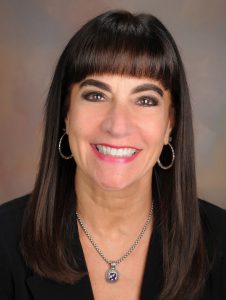 Linda Kalin began her career as an emergency room nurse and in 1989 became Iowa's first Certified Specialist in Poison Information. She was instrumental in the development of the statewide poison control center established in 2000. Since that time, Kalin has effectively expanded the scope, reach, and impact of the Iowa Poison Control Center (IPCC), which provides emergency advice about poisons and leads the state in providing information about poisoning prevention and control. In recent years, the IPCC has become a leading state agency in identifying and responding to Iowa's opioid and heroin overdose crisis. Kalin has held leadership and service positions in many national and local professional organizations and currently serves on the Board of Directors of the American Association of Poison Control Centers.  She is a frequent lecturer and speaker on topics involving drugs of abuse and general poison management and is an adjunct faculty member and preceptor for the University of Iowa College of Pharmacy and Drake College of Pharmacy.
Julie Stephens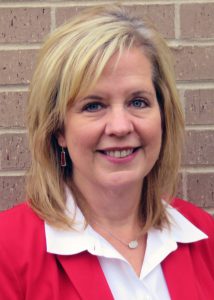 Julie Stephens has worked for Linn County Public Health (LCPH) since 2003 and has been in her current position of public health emergency preparedness and disaster recovery specialist since 2009. She emphasizes collaboration and strives to bring different public health disciplines together around a common goal. She demonstrated leadership and expertise during the Linn County floods of 2008 and 2016, and during the H1N1 pandemic in 2009. She co-chairs the Epi Team at LCPH and serves as a leader and the fiscal agent for the 6A Preparedness Coalition. She provides leadership for the Linn County Medical Reserve Corps, Linn Area Partners Active in Disaster, Iowa's Mortuary Operational Response Team, the state's Highly Infectious Disease workgroup, and has served on several National Association of County and City Health Officials (NACCHO) workgroups. Stephens previously served on the NACCHO Preparedness Planning, Outcomes, and Measures workgroup and currently serves on the Incident Management workgroup.
Denise Wheeler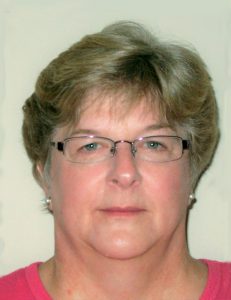 Denise Wheeler has been the Iowa Department of Public Health (IDPH) Family Planning Coordinator and Title X Director since 2009. She has expertly guided family planning services for Iowa families during a period of major change in the health system. As part of her role, she has been a voice for women, families, and adolescents seeking reproductive care and education. She is active at the local, regional and national level ensuring quality care for all Iowans. Before coming to IDPH, Wheeler spent the first 25 years of her professional career serving the communities of Des Moines and Ames as a nurse midwife and educator. Her contributions to the field of family planning extend beyond Iowa and include participation in key Office of Population Affairs and Centers for Disease Control and Prevention groups. She continues to be a resource for federal agencies and national organizations concerned about the challenges at the local and state levels, as well as implications for safety net programs such as Title X.
More information about the Iowa Public Health Heroes Award is available at https://www.public-health.uiowa.edu/public-health-heroes/.