UI study finds existing vaccine can treat dogs infected with leishmaniasis
Published on December 12, 2018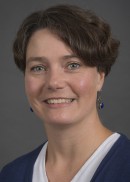 A vaccine used to prevent dogs from contracting the deadly, parasitic disease canine leishmaniasis also can be used to treat currently infected dogs, found Morris Animal Foundation-funded researchers at the University of Iowa, providing a new avenue of treatment for millions of infected dogs globally.
Canine leishmaniosis (CanL) is a major zoonotic disease enzootic in more than 70 countries and has recently emerged in the United States. CanL also is a concern in countries where imported disease creates a veterinary and public health problem.
The study, recently published in the journal Vaccine, provided the first clinical trial of the vaccine LeishTec™ in infected dogs. The vaccine is commercially available in Brazil, and is frequently prescribed by veterinarians there, though it had never been tested to see if it was not only safe but could fight the disease in already infected dogs.
"Too many dogs die every year because of this terrible disease, and we've figured out all the things that could go wrong with the body during disease. I wanted to start coming up with tools to make things go right," said Dr. Christine Petersen, University of Iowa, Associate Professor of Epidemiology. "Usually vaccines prevent infections, but some, like the rabies post-exposure prophylactic vaccine, can be used after infection. We were happy to prove this was the case with LeishTec."
Additional Media Coverage
Leishmaniosis vaccine study hailed potential 'game changer' (International Animal Health Journal)
http://animalhealthmedia.com/leishmaniosis-vaccine-study-hailed-potential-game-changer/
Leishmaniasis vaccine offers hope for treatment (VNonline)
http://vnonline.co.uk/vn/news/18000/Leishmaniasis-vaccine-offers-hope-for-treatment