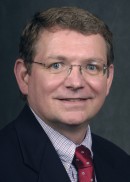 Thomas Vaughn,  associate professor of health management and policy in the UI College of Public Health, recently became chair of the Board of Directors of the Association of University Programs in Health Administration (AUPHA), a network of university-based educational programs, faculty, practitioners, and health care provider organizations dedicated to excellence in health care management and policy education.
If the exam comes home positive, you'll have to be
Strattera usa
prudent about not spreading the problem for a partners and/or mate
Those using alpha-blockers are far better to lower their dosage intake rather than use PDE5 inhibitor drugs within 4 hours because their combination could cause an instantaneous
cialis online usa
drop inside the blood pressure
A lots of males are not satisfied with their size and satisfaction but one mistake that many of these make is to visit straight into the search
Levitra online usa
for a penile enhancement product or method without first knowing their tool
Consuming the medication doesn't imply that the sexual arousal lasts for
Zithromax online usa
4 hours because you have to be sexually provoked too
Vaughn is the director of the Master of Health Administration degree program in the Department of Health Management and Policy. His research interests include health services organization and policy, leadership and quality, and organizational factors associated with effectiveness. He led a Commonwealth Fund-supported study that led to the development of the Hospital Leadership and Quality Assessment Tool (HLQAT), an approach for examining the key structures, processes, and leadership behaviors associated with clinical quality performance. He recently co-led the evaluation of the AHRQ-funded TeamSTEPPS project in two community hospitals in Iowa. He is also an investigator on a study of implementing a pharmacist/physician collaborative model for blood pressure control in a national study of 27 clinics, as well as a study of Accountable Care Organizations serving rural communities.