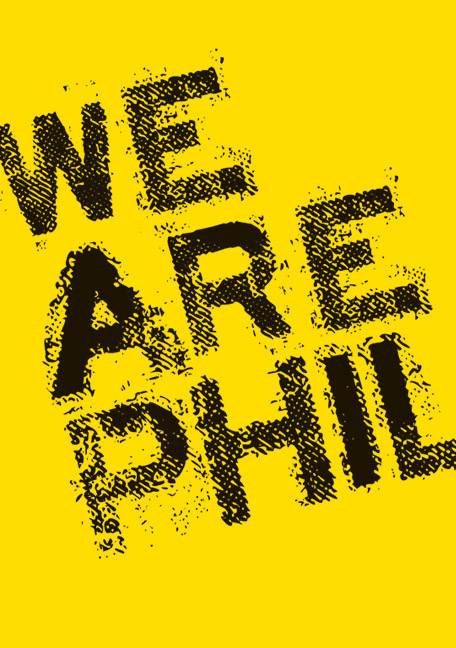 The UI We Are Phil Faculty and Staff Giving Program Campaign Week is Oct. 10-14.  Here are some of the fun activities planned for CPH:
Stories about Phil in CPH!
Flyers, posters, email messages!
Spotlight on Phil with food and music on Wednesday (See details below)
Daily drawings!
Daily opportunities to talk with committee members at We Are Phil table in the CPHB atrium!
Put your Phil message on the chalkboard display!
Herky in the house on Friday!
Standing, locked, deposit boxes are available in CPHB, IREH and UCC to collect contribution envelopes.  In addition, online giving is at:  www.givetoiowa.org
---
Celebrate the UI College of Public Health with good food, music, and conversation!
Caribbean Kitchen Food Truck – $8 lunch special 
Music by Brandi and Marc Janssen 
Wednesday, October 12
11:30 a.m. – 1:30 p.m.
CPHB East Doors
The Caribbean Kitchen food truck will be parked by CPHB east doors and be offering a special $8 menu that features a vegetarian dish (rice/beans) along with chicken and pork entrees. They will provide reggae music for the first hour. Then, Brandi and Marc Janssen will take over playing music in the Atrium for the second hour. CPH Faculty and Staff Councils will be providing dessert.
The CPH We Are Phil Committee invites all faculty and staff to buy a lunch or bring their own. Come together to enjoy the music and social time with peers. Look for the We Are Phil table where giving information will be available throughout the time.
Hosted by the CPH We Are Phil Committee