Wehby's face mask study tops online engagement
Published on March 4, 2021
A College of Public Health study examining how community policies mandating face masks mitigate the spread of COVID-19 ranks among the most shared and mentioned research articles ever tracked by the data science company Altmetric.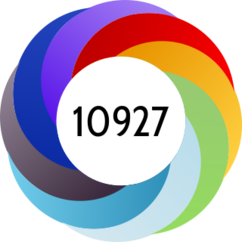 The study, "Community Use of Face Masks and COVID-19: Evidence From a Natural Experiment of State Mandates in the U.S.," was authored by George Wehby, professor of health management and policy, and research associate Wei Lyu. It appeared in the June 2020 issue of the journal Health Affairs.
According to data compiled by Altmetric, the face mask study recently surpassed an attention score of 10,000, which indicates the quality and quantity of online engagement with this research across various platforms, including social media, research blogs, public policy documents, and news articles. Compared to more than 17 million other research outputs tracked by the company, Wehby's study ranks in the top 100 of all research ever tracked.
The Altmetric attention score, represented in a number and a graphic known as a "donut," illustrates how much and what type of attention a particular research product has received.