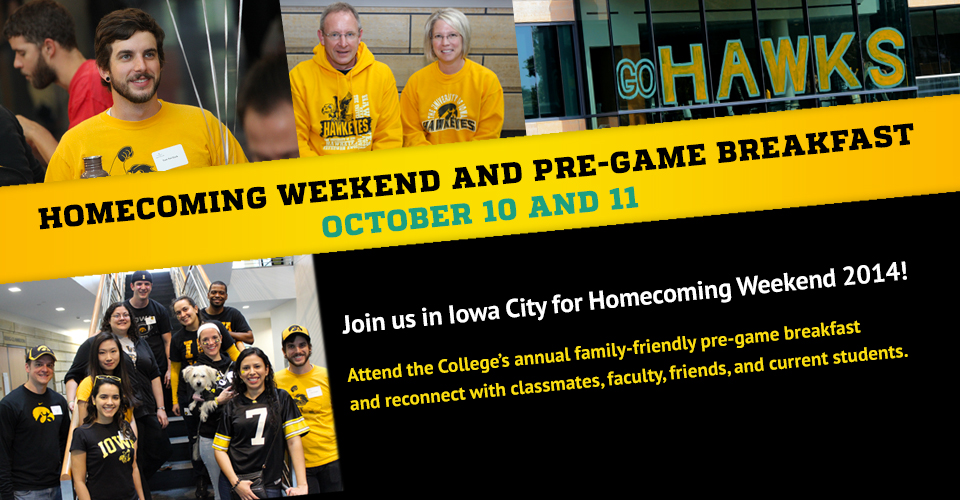 Friday, October 10, 2014
University of Iowa Homecoming Parade and Pep Rally
5:45 p.m. in downtown Iowa City
Saturday, October 11, 2014
UI College of Public Health Pre-Game Breakfast
8:00 a.m. College of Public Health Building
Iowa vs Indiana Football Game
11:00 a.m. kickoff at Kinnick Stadium
We are pleased to offer our breakfast attendees access to Iowa vs. Indiana football tickets. The ticket access information will be available on the confirmation page after you register. Due to high demand, purchases will be limited to a maximum of 2 tickets per CPH alumnus. All tickets will be sold on a first-come, first-served basis. After you purchase the tickets, you will receive an email confirmation with at-home ticket printing instructions. Please do not submit more than one online order.