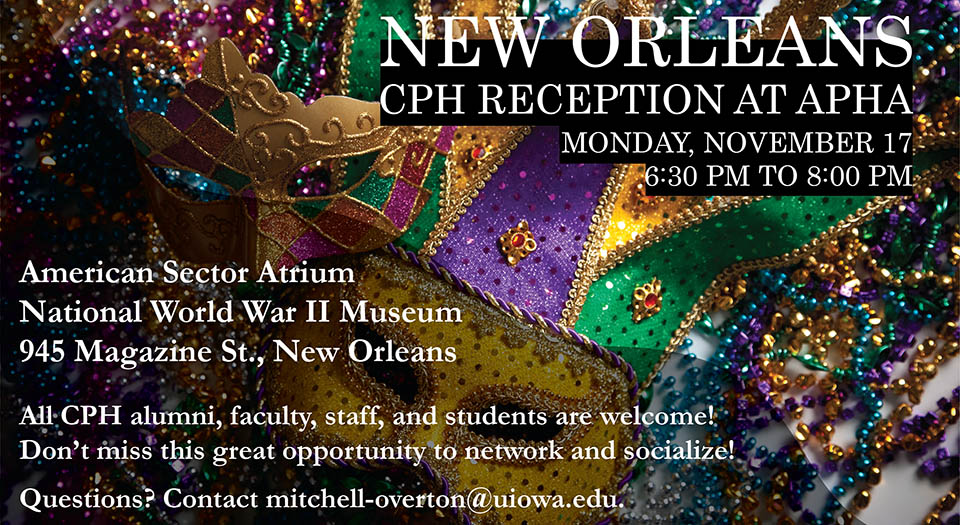 The American Public Health Association Annual Meeting & Exposition is the premier public health educational forum in the United States. This year, the meeting will take place November 16-19 in New Orleans, La.
CPH Presentation Schedule
A number of CPH students, faculty, and colleagues will present their research. View a schedule of CPH presentations.
Stop By Our Booth
Find the UI College of Public Health at booth #2036 at the Morial Convention Center, Hall B/C. View Expo hall hours.
College of Public Health Alumni and Friends Reception
Monday, November 17, 2014
6:30 p.m. to 8:00 p.m.
National World War II Museum
American Sector Atrium
945 Magazine St., New Orleans
CPH alumni and friends planning to attend the APHA Annual Meeting in New Orleans, or those who will be in the area, are invited to catch up with fellow alumni and faculty, staff, and students at a reception hosted by the college. The National World War II Museum is just a few blocks west of the convention center.