Addressing Health Disparities and Biases in AI and Machine Learning Tools
Published on September 14, 2021
A Jumpstarting Tomorrow Funded Project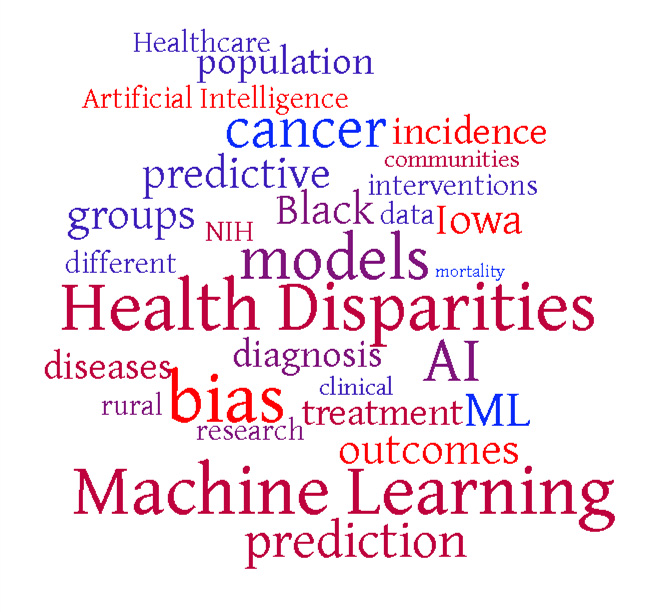 Friday, Sept. 17, 10-11 a.m.
In-person: 4511 SC and C217 CPHB
Zoom
Are you interested in learning how Artificial Intelligence (AI) and Machine Learning can be used to identify and address health disparities?
Join us for the kickoff of the project "Addressing Health Disparities and Biases in AI and Machine Learning Tools."
The project is led by Iowa researchers Guadalupe Canahuate (ECE), Mary Charlton (EPID, Iowa Cancer Registry Director), Thomas Casavant (ECE/BME), John Buatti (RADO), Harleah Buck (NURS), Rima Afifi (CBH), and Priyadarshini Pennathur (ISE).
The goal is to connect the campus community around this topic and jumpstart UI-led collaborations in this convergence research area.
All interested researchers and students are invited to attend!