Study looks at HIV services, faith-based health facilities in Kenya
By Debra Venzke
Published on August 31, 2016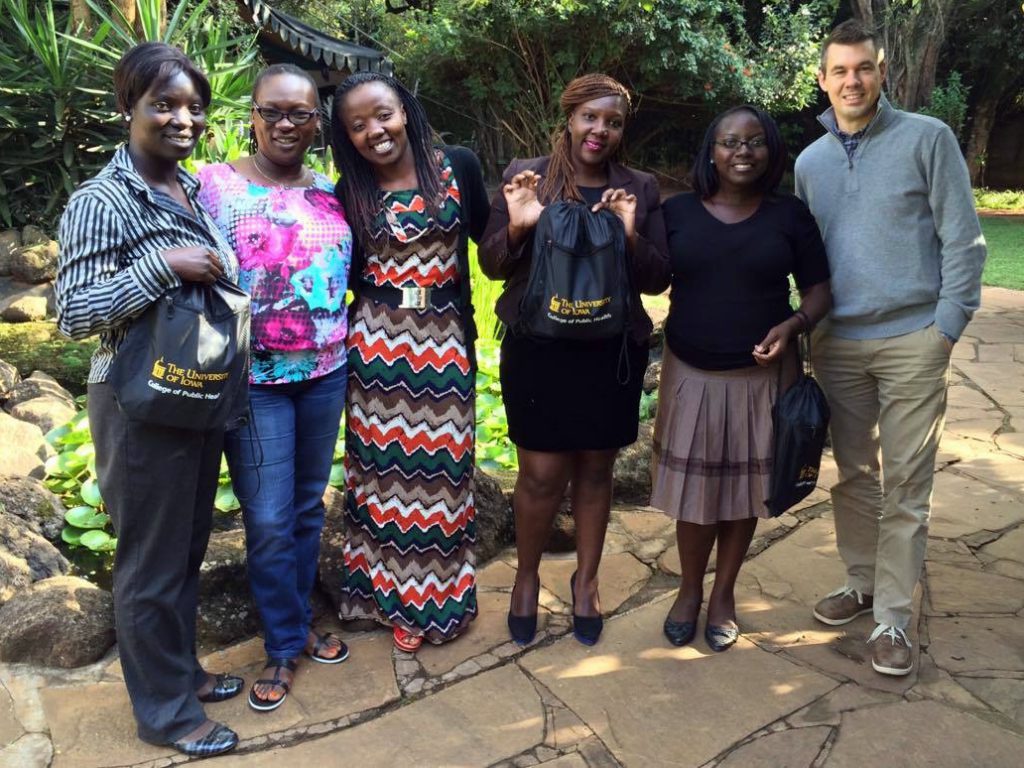 In the global fight against HIV and AIDS, there is hopeful news: The number of people who are newly infected with HIV is continuing to decline in most parts of the world, and fewer people are dying of AIDS-related illnesses. However, many regions still face significant barriers to prevention and treatment of the disease. Sub-Saharan Africa accounted for 74 percent of all AIDS-related deaths in 2013, according to the UNAIDS Gap Report, and young women in this region are particularly vulnerable to HIV infection.
Will Story, assistant professor of community and behavioral health in the University of Iowa College of Public Health, recently returned from Kenya where he is involved with a study on how spirituality impacts health, specifically around the prevention and treatment of HIV and AIDS.
Kenya has an average HIV prevalence of 6 percent, with about 1.6 million people living with HIV. The western part of the country is the most affected, with one county reporting adult HIV prevalence as high as 27 percent. [NACC, 2014]
Faith-based Health Facilities
Kenya is home to a diverse mix of religions, including Christianity, Islam, and indigenous religions. In many areas, faith-based organizations are the primary sources of medical care.
"Faith-based health facilities are one of the main service providers, especially in rural areas," says Story. "There are a lot of doctrinal differences among different denominations. For our study, we're curious if patients' options for prevention and treatment of HIV are either expanded or limited based on the way that these facilities are working together or not."
The goal of the project is to compare faith-based groups and health facilities in Western Kenya that have been operating in the context of religious competition (i.e., where multiple denominations are offering similar services to the same geographic region) to those that have been operating in the context of religious collaboration (i.e., where multiple denominations work together within the same organizational structure or coordinate the efforts of multiple organizations to serve a geographic region), and examine their impact on HIV prevention and treatment among women and their partners.
The study is funded by a grant from the Nagel Institute awarded to the Catholic University of Eastern Africa in Nairobi. Story is working with two Kenyan colleagues — Dr. Mary Getui and Dr. Nema Aluku — who are the lead investigators on the project.
Competition and Collaboration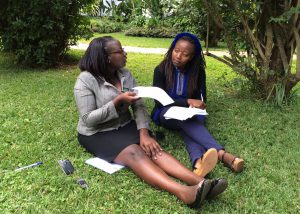 "I'm providing technical assistance to apply case study methods to look at six different faith-based health facilities in Western Kenya," says Story. "We're interviewing patients and community members, but we're also talking to health service providers and church leaders to get a better understanding of how they interact and work together."
A faith-based health care facility's stance on condom use, access, and education is one example of where patients may receive limited or expanded services. Other differences may exist around HIV testing technologies or counseling, Story adds.
The researchers are interested in knowing what happens if one facility doesn't offer a service — is the patient then referred to another facility that will provide those services?
"In other words, are the facilities working together or do they have a more insular view?" Story asks. "How does that impact patients? Are they satisfied with the services they're able to get? How does this collaboration or competition affect the way the community feels about HIV and AIDS? Are people getting mixed messages? Are they getting consistent, supportive messages?"
 Curbing the HIV Epidemic
 The research team has field-tested the survey instrument, with questions that range from patient satisfaction to understanding more about the social solidarity of the community. Research assistants who are conducting the interviews started data collection in Western Kenya late this summer.
"The end goal is to help inform health facilities and church leaders on how their mode of service delivery affects not only the services available in the community, but the community as a whole," says Story. "We're hoping the information will have an impact on thinking more strategically about how faith-based facilities can work together to provide the services that people need in order the curb the HIV epidemic."