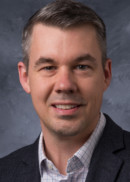 Title(s): Assistant Professor
Department: Community and Behavioral Health
Office: N426 CPHB
Phone: (319) 384-1514
Dr. Story's research focuses on better understanding household- and community-level factors that are critical to the improvement of maternal and child health in resource-poor countries and translating that research into effective interventions and policies. His research currently focuses on three specific areas:
Families: Studying male involvement during childbirth and decisions to seek maternal and child health care using both quantitative and qualitative methods.
Communities: Examining the effect of social relationships on care-seeking behaviors using multilevel methods, particularly the role of social capital as a resource that influences access to health care.
Evaluation: Exploring the mechanisms through which maternal and child health outcomes are sustained in community-based health programs around the world using mixed-method approaches.
Courses Taught
Global Maternal, Newborn, and Child Health
Global Public Health
Research Interests
Global health
Maternal and child health
Social determinants of health and health care utilization
Monitoring, evaluation, and dissemination of community-based health interventions in low- and middle-income countries
Background
Affiliations