New Iowa training program prepares students for maternal and child health careers
By Debra Venzke
Published on May 26, 2022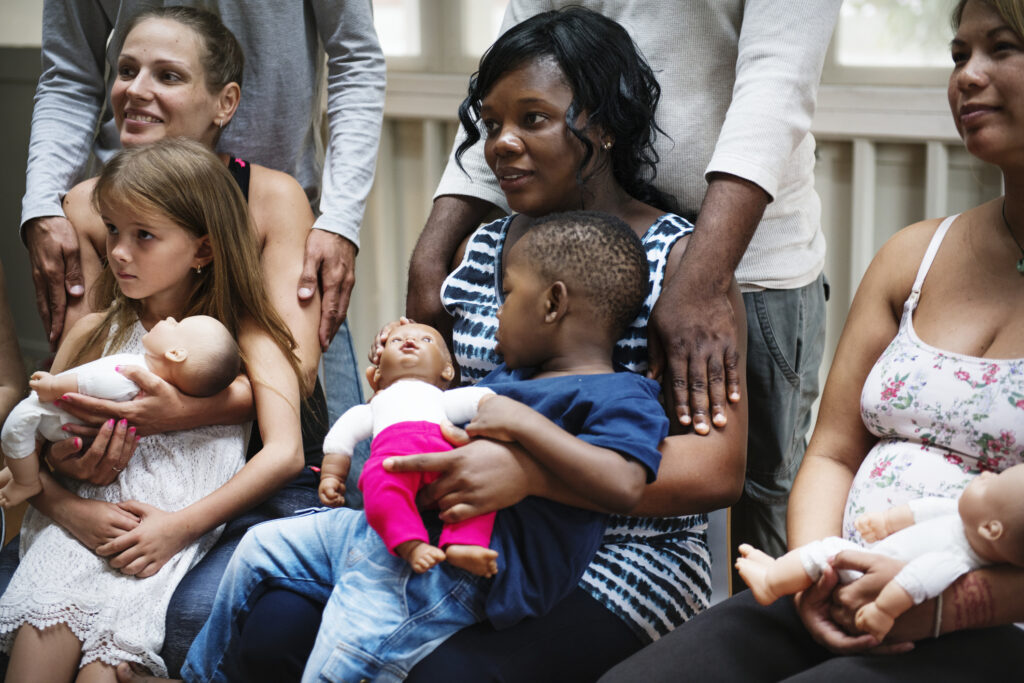 DESPITE MASSIVE SPENDING on health care, the United States continues to experience poor maternal and child health outcomes. Compared to other high-income nations, mortality rates for U.S. infants are higher and life expectancy at birth is lower. And although an estimated 60% of maternal deaths are preventable, about 700 women nationwide die each year from complications of pregnancy.
"Across the nation, and in Iowa as well, we're seeing a rise in the maternal mortality rate. We're also seeing a decrease in the maternal and child health workforce," says Kelli Ryckman, College of Public Health professor of epidemiology. "In Iowa, more delivery hospitals have been closing in the last few years, and that creates obstetrics deserts. Women have to travel longer distances to receive care."
In response to these needs, the College of Public Health established a new Maternal and Child Health Training Program in fall 2020. Funded by a five-year grant from the Health Resources & Services Administration (HRSA), the program is directed by Ryckman along with associate director William Story, associate professor of community and behavioral health.
The HRSA grants are intended to develop or expand maternal and child health (MCH) curriculum, competencies, and degree offerings within schools of public health where there is currently a lack of or limited MCH offerings; strengthen the public health graduate student competencies in MCH; and recruit graduate student trainees from underrepresented racial/ethnic backgrounds to complete MCH coursework.
A Range of Opportunities
The training program consists of two foundational courses; opportunities for research and practice experiences; workshops and training in MCH leadership, cultural humility, and health equity; membership in an MCH student interest group; and guest lectures by experts in the field.
"We really envision this as a pipeline to train maternal and child health professionals that can then go out to rural areas of the state to work with local departments of public health or the state department of public health. Nationally, agencies like the CDC and NIH have a lot of opportunities," says Ryckman. "Maternal and child health really spans a wide range of areas, so I think individuals who get this training will be able to move into different arenas."
Story also points to job opportunities at national organizations like HRSA's Maternal & Child Health Bureau or the Association of Maternal & Child Health Programs (AMCHP). Other areas include working with Title V programming (a federal-state grant program that supports maternal and child health services), developmental disabilities, newborn screening, and adolescent, sexual, and reproductive health.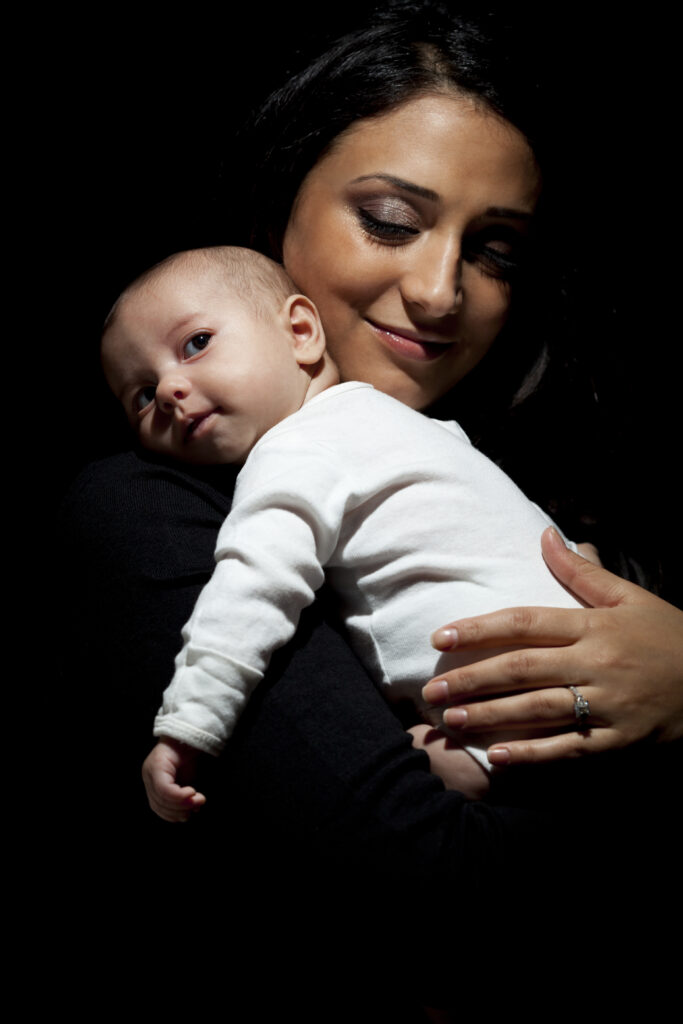 "We train across the life course, from preconception all the way through adolescence. We have students who are interested in things all along that life course, so there are a lot of opportunities," he says.
Addressing Inequities
A specific goal of the training program is to increase diversity in the MCH workforce to reflect an increasingly diverse population in the U.S. and Iowa.
"Iowa has changing demographics with an increase in refugee and immigrant populations and Hispanic populations," says Ryckman. "The changing demographics really create the potential for disparities in outcomes."
The COVID-19 pandemic, in addition to magnifying existing MCH workforce challenges, also "intensified inequities for MCH populations that are rooted in the social determinants of health, including discrimination, health care access, education, and housing," notes a recent journal commentary by a team of authors from HRSA's Maternal & Child Health Bureau.
Racial disparities in maternal and child health are well documented. Nationally, low birthweight among infants born to Black mothers is more than 2 times higher than among infants born to white mothers. Black women are 3 to 4 times more likely than white women to die from a pregnancy-related cause, while American Indian and Alaska Native women are 2.5 times more likely to suffer a pregnancy-related death.
Depending on where women live, these rates can be even higher. In Iowa, non-Hispanic Black women are 6 times more likely to die from a pregnancy-related cause than white women, according to a 2020 report from the state's Maternal Mortality Review Committee.
Creating a Healthier Future
"As a student, I grew tired of hearing [these statistics] and wanted to do something about it," says Kuann Fawkes, who graduated from Iowa with an MPH in community and behavioral health in 2021. She was in the first cohort of students to complete the MCH Training Program.
"Since maternal health outcomes are the clearest indicator of the health of a nation, addressing the challenges in the field forces us to deconstruct our past and hold ourselves accountable to creating a healthier future for all," Fawkes continues. "I always found myself in spaces where it was healthy to unpack that statistic, and where I could talk freely about intersectionality, life course theory, racism, bias, discrimination, and their collective impact on health outcomes. I quickly learned that everything in public health starts with maternal and child health. It is so important for public health to prioritize birthing/parenting people and children."
Fawkes completed a practicum experience at AMCHP, then a few months after finishing her MPH was hired full-time as a perinatal health research associate at AMCHP. She is now a CDC-assigned program manager at the Massachusetts Department of Public Health, where she supports the state's Maternal, Infant, and Early Childhood Home Visiting Initiative housed in the Bureau of Family Health and Nutrition.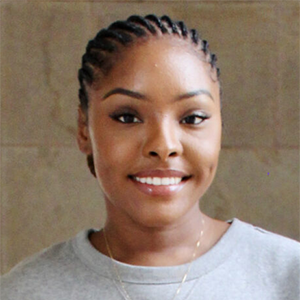 "Our program is designed to recruit a diverse student body, which will hopefully lead to a diverse workforce, which can certainly address some of the gaps we're seeing in maternal mortality," says Story. "But it's not just the diversity of identities and perspectives that we bring in, but also the fact that our courses hit at the core component of what is driving these disparities. I feel like our students, regardless of their identity, are being trained in how to address systemic barriers to equitable care for mothers and children."
An Enthusiastic Response
So far, student interest in the MCH Training Program has been enthusiastic and the courses have had robust enrollment. "The response exceeded my expectations," says Story. "It really surprised me how many students want this type of training, so it'd be great to continue to meet that need."
The development of additional courses is a possibility but would be tied to an increase in the grant, Ryckman says, noting that the HRSA funding comes out in five-year cycles. "There are three funding tracks, and we're in Track 1," she explains, "so we'll be eligible for Track 2 at the end of our five years."
The goal of Track 2 would be to offer a certificate program in MCH. For now, Ryckman and Story are waiting to see how the current cycle of funding goes.
"If we keep this traction and interest, then it would be worth exploring a certificate program," Ryckman says. "I've talked to a lot of faculty in our college and they seem to be interested in offering different courses, and I think we could come up with a really nice track."
Fawkes encourages students interested in maternal and child health to follow their passion. "It's an incredibly broad field and there is room for so much innovation, diversity, and creativity," she says.
This story originally appeared in the spring 2022 issue of InSight.