How do you solve a problem like (Hurricane) Maria?
Published on February 8, 2019
UI students offer sustainable solutions as part of a global public health case competition.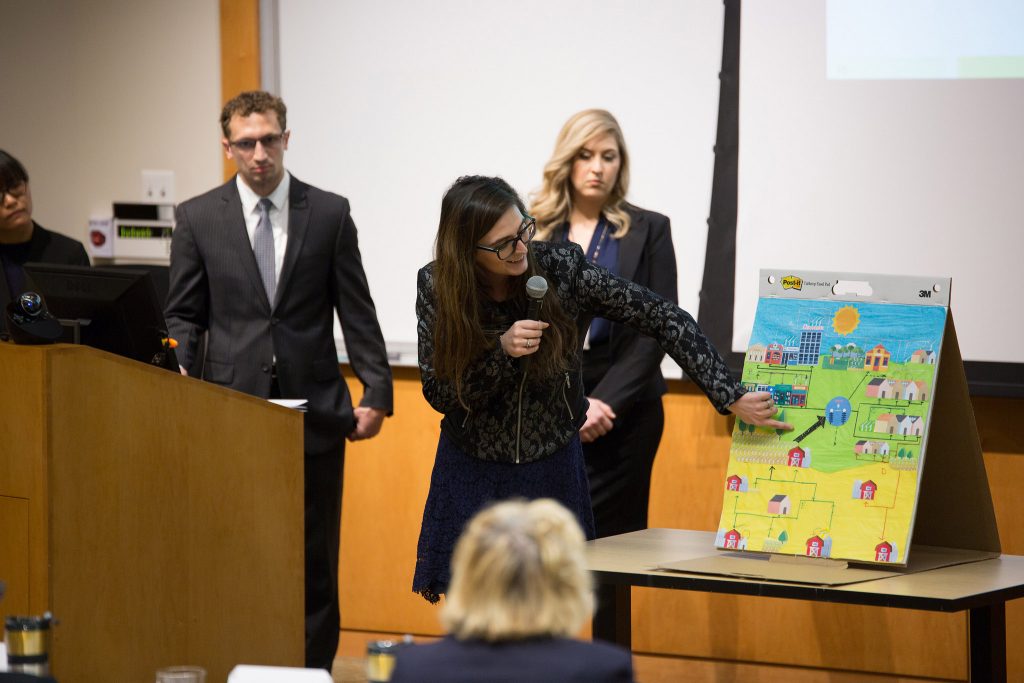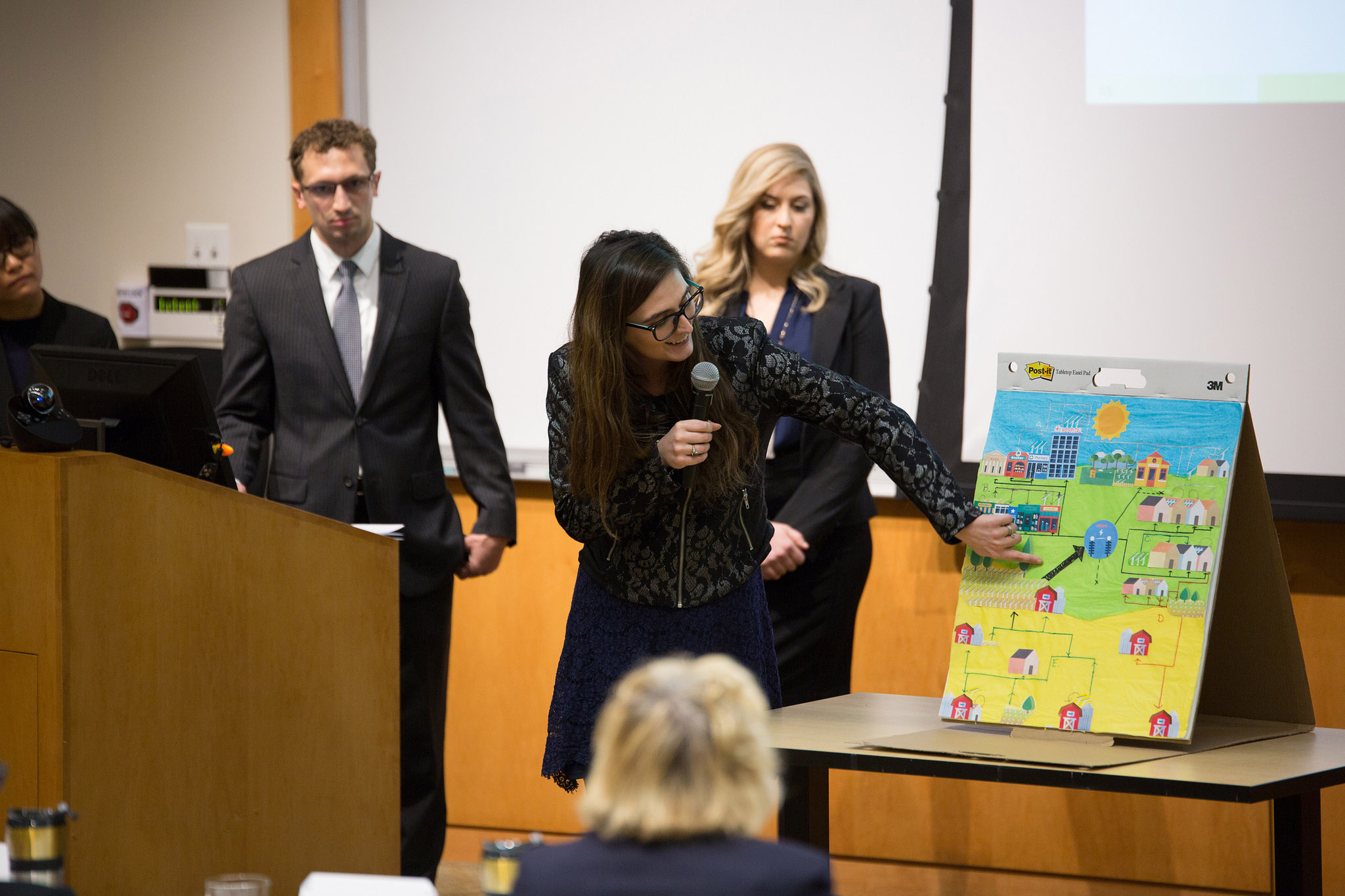 Armed with well-researched plans, information-packed slides, and seamless teamwork, six student teams competed for top honors and cash prizes in the inaugural IIPHRP Global Public Health Case Competition held April 4, 2018, at the College of Public Health.
The multidisciplinary teams were given a case centered on the ongoing power crisis in Puerto Rico caused by the Category 5 Hurricane Maria in September 2017. Their mission: to present feasible, sustainable solutions to restore health, hope, and resiliency to Puerto Rico.
The teams were tasked with addressing multiple systems such as power, water, health, and communications as well as ideas around infrastructure, policy, and sustainability to prevent this type of breakdown in the future. The students had about two weeks to research and develop their proposals with limited guidance from a faculty mentor.
On competition day, each team had 15 minutes to present their recommendations, followed by 10 minutes of questions from a panel of five judges. The teams were made up of graduate students from a variety of academic backgrounds. The competition offers an innovative learning experience for future public health leaders and brings together graduate students from multiple colleges and disciplines.
"We had students from 14 different disciplines representing five colleges across the university," says Vickie Miene, interim director of the Institute of Public Health Research and Policy. "It was really exciting to see the collaboration with public health. All of the teams did an outstanding job."
For participant Monisa Saravanan, an MPH student in community and behavioral health, the case competition offered a new type of learning experience.
"I have a strong interest in global health and learning about the underlying factors that can influence a certain health status either positively or negatively," she says. "The case competition provided the opportunity to engage in material and get an experience doing something with global health that was 'real-world' and not classroom-based."
Saravanan found the process to be valuable in several ways.
"While I expected to learn a lot from the competition, I was surprised by the amount of information that our team went through and how much we all learned from each other," she says. "I also really valued how much closer our team became. I knew everyone prior to competing, but I think we all became better and stronger friends after going through this experience."
The winning team announced that they would donate their prizes totaling $2,500 to recovery efforts in Puerto Rico.
The case competition was organized by the Institute of Public Health Research and Policy and the college's Global Public Health Initiative. Funding for the case competition was generously provided by John Deere and Dale and Linda Baker.