Peter Thorne named University of Iowa Distinguished Chair
Published on May 26, 2022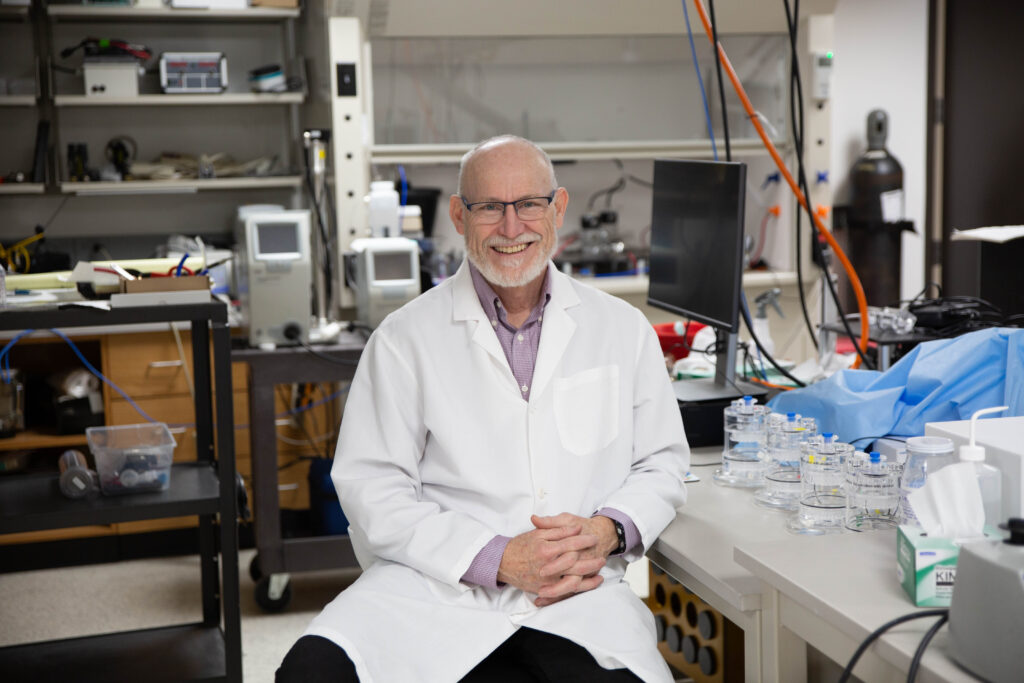 Peter Thorne, professor of occupational and environmental health in the College of Public Health, has been named a recipient of the 2022 University of Iowa Distinguished Chair.
The award is one of the highest bestowed on Iowa faculty. It recognizes tenured scholars of national and international distinction who are making a significant positive impact within the university, state of Iowa, and beyond through teaching, research, and/or scholarship.
"The University of Iowa Distinguished Chair rewards and recognizes some of the most exceptional members of our community of scholars, who have earned national and international distinction," says Kevin Kregel, executive vice president and provost.
Thorne, who also serves as the director of the Human Toxicology Program within the Graduate College, joined the Iowa faculty in 1988. His pioneering research is focused on environmental risk factors for inflammatory lung diseases, the toxicity of engineered nanomaterials and persistent chemical pollutants, and the health effects of climate change.
Thorne is working with the U.S. Environmental Protection Agency (EPA) and the National Academy of Sciences in translating complex environmental health science to public policy. He is serving a third, three-year term on the EPA's Science Advisory Board and served two years as chair. Thorne was a member of the National Academy of Sciences Board on Environmental Studies and Toxicology for six years. He is the current chair of the academy's Committee on Toxicology.
At Iowa, Thorne directed the Environmental Health Sciences Research Center for 20 years and served as head of the Department of Occupational and Environmental Health for 12 years. He has led the Pulmonary Toxicology Facility core since 1993. Thorne was awarded the 2017 UI Scholar of the Year and the 2018 Iowa Board of Regents Award for Faculty Excellence. He teaches courses on health effects of climate change, global environmental health, and human toxicology. He has mentored 25 PhD students, 30 master's students, and 18 postdoctoral fellows. With his students and staff, he has published more than 290 peer-reviewed publications.
Lea VanderVelde, professor of law and the Josephine R. Witte Chair, was also named a recipient of the 2022 University of Iowa Distinguished Chair.
"Professors Thorne and VanderVelde have outstanding records of scholarship, teaching, and service, and their work not only contributes to the institution, but to the state of Iowa and beyond," says Kregel.
In addition to support for their professional activities, Thorne and VanderVelde will hold the title of University of Iowa Distinguished Chair for the duration of their faculty appointments at Iowa. VanderVelde will relinquish her endowed position to accept the University of Iowa Distinguished Chair.
This article was adapted from Iowa Now.