Q&A with Executive MHA student Nigel Gawa
Published on April 18, 2023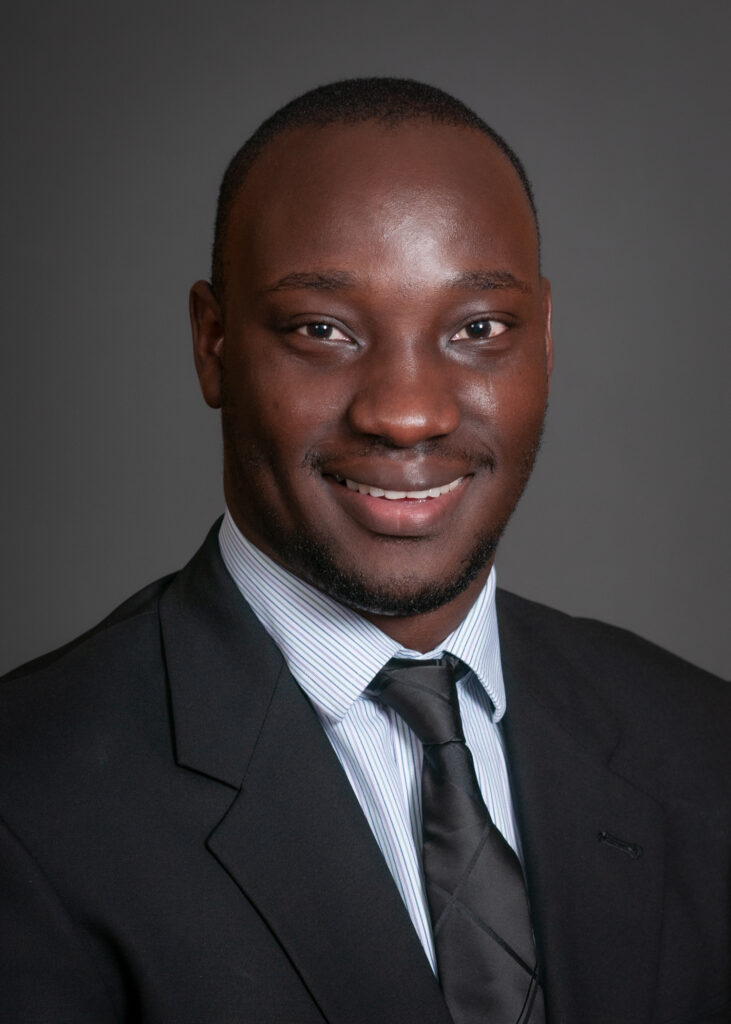 Executive Master of Health Administration (EMHA) student Nigel Gawa has had an unusual path to health care leadership. Gawa started working at University of Iowa Hospitals and Clinics (UIHC) in environmental services in 2015 and has been promoted three times into progressively higher supervisory positions. He completed a bachelor's degree in social work from the UI and expects to graduate with an Executive MHA degree in summer 2023. Recently, he was offered and accepted the administrative fellowship position at UIHC starting summer 2023. Gawa recently answered a few questions about his academic journey and professional aspirations.
You've held several roles at the University of Iowa Hospitals and Clinics during your career. Can you briefly describe your experiences and how your work in the health care setting influenced your decision to pursue a Master of Health Administration degree through the executive track program at Iowa?
My interest in health administration was sparked as a custodian working on the construction cleanup for the Stead Family Children's Hospital. Observing hospital leadership frequently visiting the site, I became curious about the hospital's business operations and administration. I regularly discussed this interest with my then supervisor, Bill Millard, UIHC director of environmental services, who suggested I speak with Jennifer Miller, UIHC director of support services and an alumna (08MPH, 10MHA) of the College of Public Health. With Jennifer's guidance and mentorship, I decided to pursue a career in health administration and enrolled in the Executive Master of Health Administration (EMHA) program after completing my undergraduate studies. Given my desire to work full-time while pursuing my education, the EMHA program became an achievable goal I could pursue. 
How has the MHA executive track program equipped you for the next stage of your career path?
I have acquired the skills to manage information using data efficiently and effectively. I have also gained significant proficiency in developing competencies related to performance improvement and forming interprofessional teams. However, the most valuable lesson that I have learned from the EMHA program is the crucial role of humanizing health care service delivery.
 You recently accepted an administrative fellowship position at the University of Iowa Hospitals and Clinics. Tell us what that administrative fellowship position entails and what you hope it will offer in terms of additional training and career preparation.
The fellowship will provide me with first-hand experience in health care administration, allowing me to better understand administering an institution that provides critical services. Through this opportunity, I will have the chance to engage with hospital leadership and develop a broad network across the organization. Specifically, I am eager to learn more about strategic planning and governance, and this fellowship will provide me with the exposure and knowledge necessary to achieve these goals.
On a personal level, is there someone or something that inspires you to continue your academic and career pursuits?
Jennifer Miller has been a constant support and guidance throughout my academic journey. She helped me with the application process for the program, encouraged me to apply for the fellowship, and connected me with individuals who could assist me with questions beyond her area of expertise. Jennifer played an instrumental role in my academic and personal development, and I am grateful for her unwavering support.
What are your top goals for the future?
I aspire to become a clinical director or a support services director. 
Is there anything you would say to others considering the MHA executive track program?
Many individuals hesitate to pursue a master's program due to the demands of their full-time jobs, family obligations, and other responsibilities. However, the EMHA program is designed to be accommodating, allowing students to balance their academic pursuits with other commitments. The program's diverse cohorts provide an opportunity to engage with individuals from various health care backgrounds, broadening perspectives and promoting valuable discussions. These discussions often incorporate real-world examples and scenarios essential for future health care administrators. Throughout the program, I have developed meaningful friendships and professional networks. The department has consistently provided support and guidance to help me achieve my classroom and workplace goals.