The Business Leadership Network collaborates with Iowa's smaller communities to address health needs.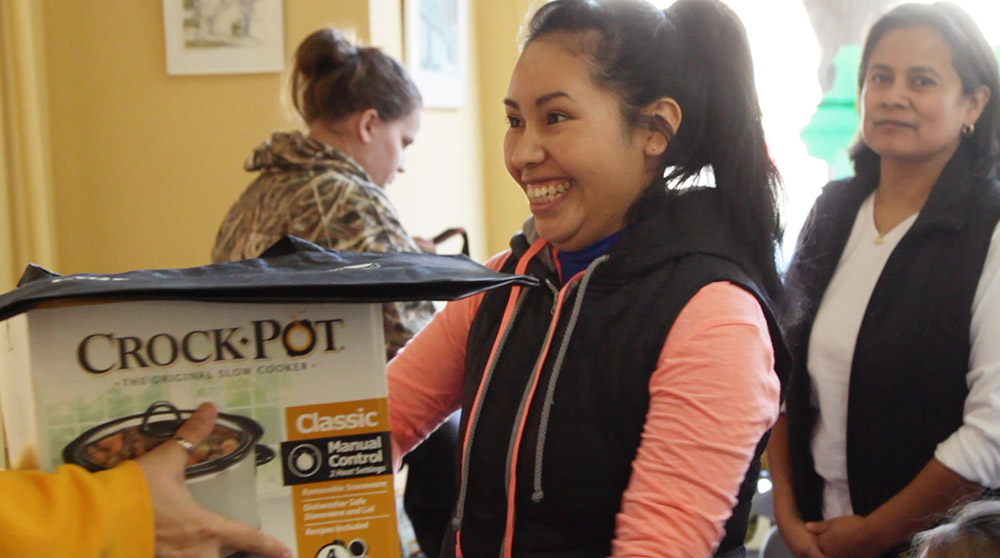 At one community forum hosted by the Business Leadership Network, an industry leader commented that it was not uncommon for as many as 15 percent of his employees to be sick on any given day. From his individual perspective, the business owner had no way to know if this was part of a trend rep-resenting a community-wide health concern. He didn't know if other business or the local schools were experiencing similar absences, for instance. And without knowing the cause of the higher numbers, how could he hope to fix the situation?
Finding and addressing the roots of community health issues is a central goal of the Business Leadership Network (BLN). Founded in 2011 through the Iowa Institute of Public Health Research and Policy, the BLN and the grants program it oversees is intended to foster collaboration in Iowa's smaller communities to tackle areas of identified community health need.
Gathering Community Input
A key to the program, says Tara McKee, coordinator of the BLN, are community forums that foster conversation and help leaders discern patterns and needs.
"We start with a planning group," says McKee of the process that goes into organizing a forum, "including the chamber of commerce and other business owners, the schools and the nearest community college, United Way, bankers, hospital administrators, and local public health officials. We ask them about the most immediate public health needs in the community, and from there, we narrow to three or four topics." To date, topics of interest have included food insecurity, diabetes, and dental care.
During the forums, community experts present on the chosen topics, while UI College of Public Health faculty and staff provide relevant research and examples of successes from other communities. Beyond this collaborative sharing of knowledge, McKee says the forums are vital networking opportunities at which local leaders find others with common concerns. That business owner with the high absentee rate, for instance, could compare notes with a county public health official, or connect with a UI faculty member who studies absenteeism.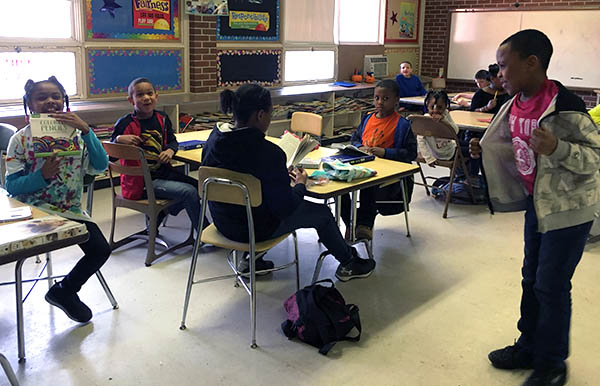 Partnering for Success
The grant program, which is in its second year, adds another layer. Not only do the BLN Community Grants provide financial support, but the program also requires partnership in order to qualify for funding.
Athletics for Education and Success in Fort Dodge has been awarded funding in both cycles of the BLN grant. Charles Clayton, CEO of the nonprofit that was founded in 2004 to provide more after-school athletic, mentoring, and educational opportunities to young people, says the grant has been helpful in gaining more partners. "People are more likely to jump on board as a result of our work with the University of Iowa," he says. New partners include the Fort Dodge Police, who are teaching an exercise class, and coaches from the local public schools, who are volun­teering their time as referees.
After receiving the BLN grant last year, the nonprofit was able to expand weekend activities for kids. Hearing from many of the participants' parents that they wished they had more access to fitness and athletic opportunities, Clayton and his team applied for the second year of the BLN grants and is now offering weekend family sports activities, such as dodgeball and volleyball, as well as fitness classes aimed particularly at single mothers.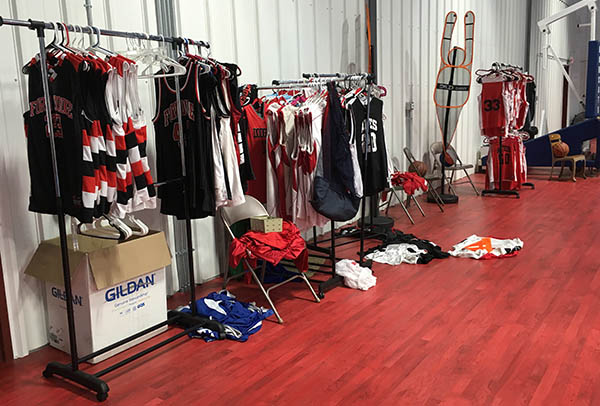 Making the Most of Meals
In southeastern Iowa, the United Way of Wapello County is using its BLN grant award to extend a burgeoning program intended to help families learn easy, healthy cooking skills based on available and affordable food items. Via the grant, 25 families monthly are receiving free Crock-Pots. During a monthly class led by a registered dietician from the local Hy-Vee grocery store, participants make three meals, which they can take with them, and receive recipes for their slow cookers.
While many families rely on the local food pantry, they tend to gravitate toward easy foods, such as frozen pizzas and pasta. The Crock-Pot program will help them take raw ingredients, including fresh vegetables, dried legumes, and various meats, and create healthy meals that will extend the food and also provide greater nutrition. The recipes are specially designed to be easily edited for changing ingredients. A turkey chili, for example, can be made entirely vegetarian to reflect the availability of beans at the food pantry, or venison can be substituted during hunting season.
"We are hoping to challenge the assumption that everyone in our community is fed," says Blaire Siems, director of the United Way of Wapello County and point person for the grant. She adds that, "Twenty-five percent of the children in Wapello County are hungry, so there's a pretty good chance the parents are hungry, too."
The cooking classes and the families they serve are but one thread in the complex tapestry of a community's health, but the BLN grants are built on the belief that strengthening such threads is instrumental in supporting the health of the entire community.
This story originally appeared in the spring 2017 issue of InSight.
Watch a video from United Way of Wapello County that highlights the Crock-Pot cooking classes that were partially funded by the Business Leadership Network's community grant program. The segment starts at the 3:43 mark.