Testing the waters: Lyndy Holdt studies water quality and environmental health
Published on May 2, 2023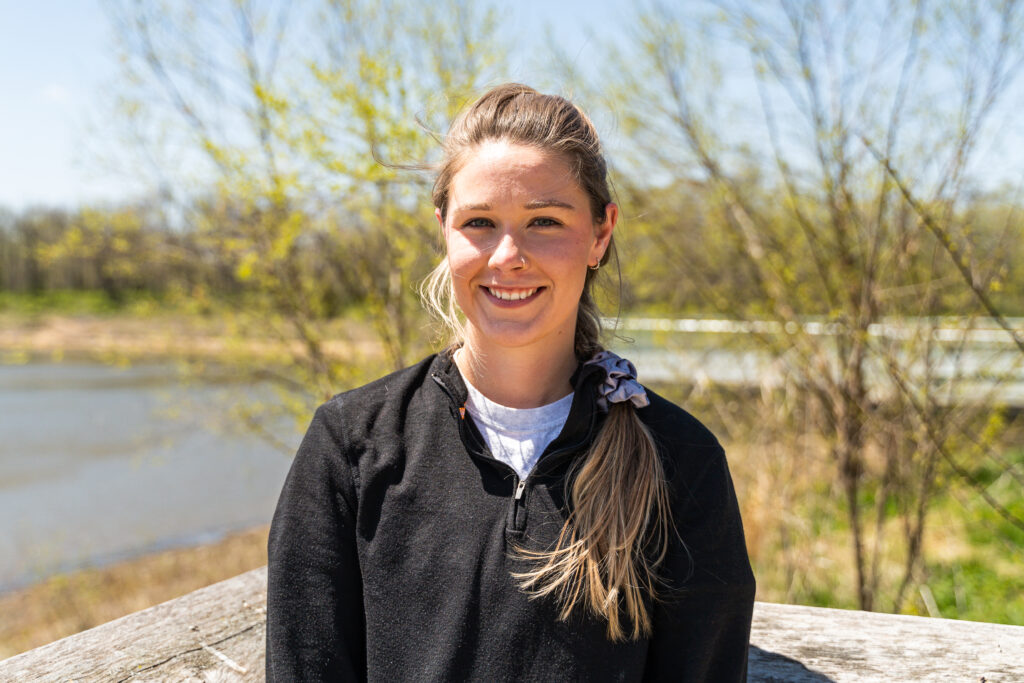 Lyndy Holdt is a graduate student in the Department of Occupational and Environmental Health interested in helping Iowans understand water quality issues. She's currently administering a survey to assess water recreation behavior in Iowa and the public's awareness of harmful algal blooms. Lyndy recently answered a few questions about her interest in the topic and what she hopes to accomplish with her survey project.
What is your degree/program of study?
MS in occupational and environmental health, on-track to graduate this summer.
Where is your hometown?
Davenport, Iowa.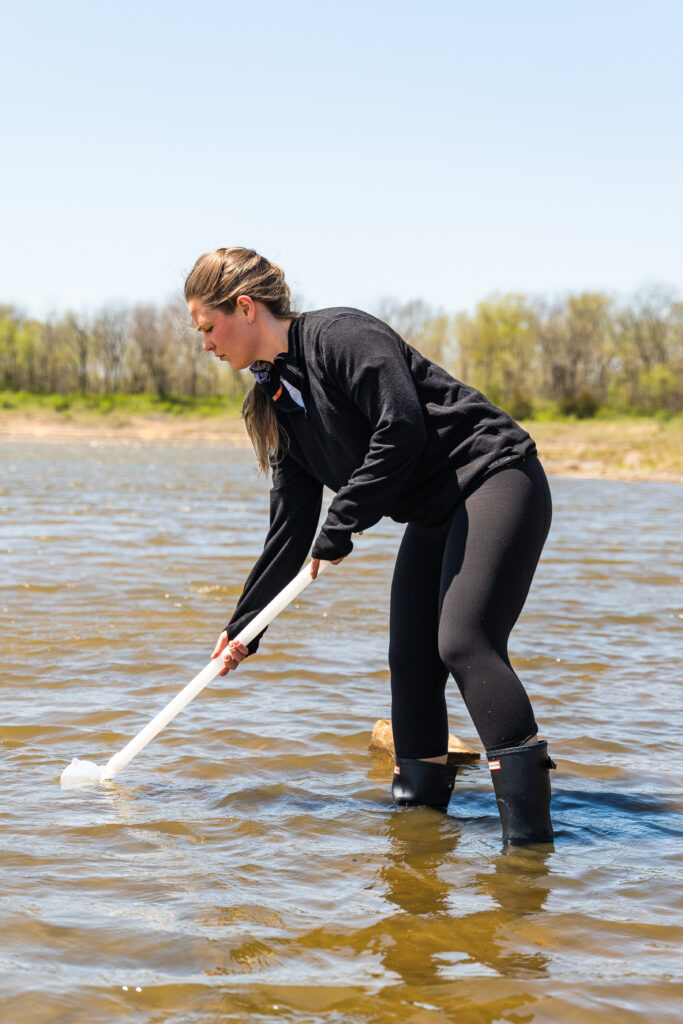 What sparked your interest in environmental/public health?
I received a dual degree in biology and environmental science from the University of Dubuque, where I really fell in love with environmental science while doing research in a field ecology lab. Then going to school during the COVID-19 pandemic introduced me to the world of public health. I still wanted to use my biology degree, so environmental health seemed like the perfect way to combine those two and continue my education as a graduate student.
Tell us about the water quality survey you're currently working on. Where did the idea come from and what do you hope to do with the information?
My advisor, Dr. Peter Thorne, and I were working on the public health and communications team as a part of the Iowa Healthy Lakes Initiative here at the University of Iowa, and one of our aims was to evaluate public and official knowledge of harmful algal blooms (HABs) in the state. There were a couple ideas thrown around and I interviewed quite a few people at the Department of Natural Resources (DNR), but we were more concerned about what the public knows, how they know it, and also how they prefer to get that information.
I hope to use the data from the survey to inform policymakers and environmental groups about what the people of Iowa know about HABs and other water quality issues, what they are concerned about, and how they want to receive their information about these issues. One possible outcome of the project is an update to the state's current strategy about warning the public of HABs. I also hope it encourages new collaborations between agencies to simplify the dissemination of information and increases general awareness about this issue, especially for vulnerable populations such as dogs and children.
How can people participate in the water quality survey?
The survey is available at this link.
What are your career plans post-graduation?
I'll be spending my summer at the Iowa Lakeside Laboratory as a public health intern while continuing this research.
What have you enjoyed most about your time at the College of Public Health?
The beautiful building and getting to know all of the wonderful staff and faculty here.
One of my favorite experiences was getting to TA for Dr. Thorne in the undergraduate "Climageddon: Climate Change and Health" course, where I was able to give my own lecture on Water Quality and Climate Change Impacts in Iowa.
Photos by Joey Loboda