Prospective Undergraduate Students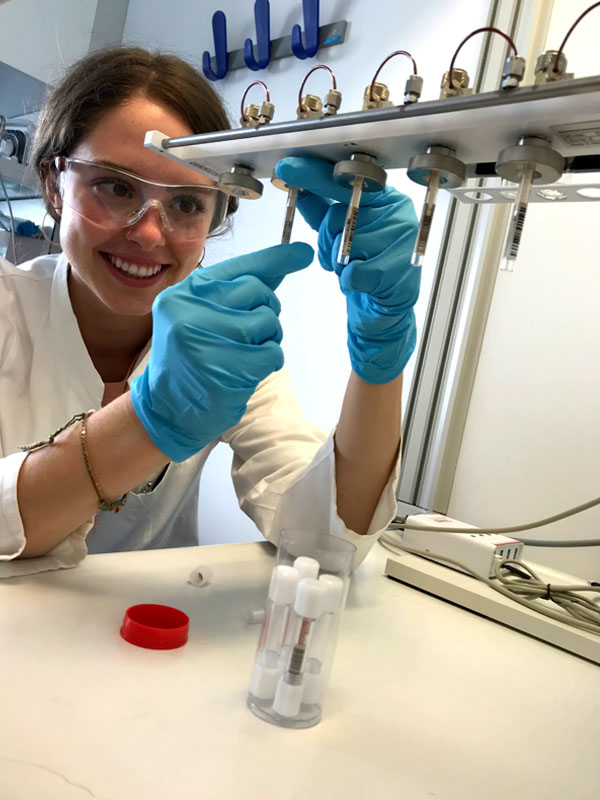 A world-class public health education.
Right here in the Heartland.
The world needs public health now more than ever, but you don't have to go far to get a top public health education. The College of Public Health at the University of Iowa is ranked among the top 10 publicly supported schools of public health in the nation, and is the only accredited school of public health in Iowa.
It's more than classroom learning. Our undergraduate students get hands-on experience not only here in Iowa City, but in learning opportunities around the globe.
We prepare our students for rewarding careers in public health practice or further academic study in public health, medicine, law, dentistry, or other graduate and professional programs.
3+2
Five years. Two degrees.
We're so convinced you'll love your time getting your bachelor's degree with our college, university, and town that it will be a no-brainer to stick around for just one more year to pick up your master's as part of our undergraduate-to-graduate program.
Save time
Earn an advanced degree on an accelerated track.
Prepare
Gain the skills and knowledge to launch a career or pursue further academic study.
Save money
Get a master's degree for less by cutting a year of tuition.
Get the edge
A master's degree can increase earning potential and qualify you for more senior positions.
Experiential learning: Hands-on training
Learn more
Why Iowa?
The University of Iowa is your best choice for your public health studies.
Careers in Public Health
Learn what you can do with a public health degree.
Student Blog
See what our current students are up to by following our student blog.
See + Hear More
Videos about courses, students, and our faculty.
Contact Us
Email our Undergraduate Program Office or a current student to learn more.
Scholarships
Learn about scholarship opportunities we might have.
At Iowa, we don't want finances to stand between a driven student and their degree.
We know that the cost of higher education poses significant challenges to students and their families. Iowa offers a world-class education at a lower tuition rate than peer institutions. When that's not enough, we're here to help.
That means more than offering scholarships. It means dedicated financial literacy support to help choose the best lending solution for you. It means simple breakdowns of financial aid sources and how to qualify for them. Most of all, it means offering an education that leads to great career opportunities. That's the investment we make to help you invest in your future.
Consecutive years listed as a Fiske Guide to Colleges 'Best Buy'
Fortune 500 companies hire Hawkeyes each year