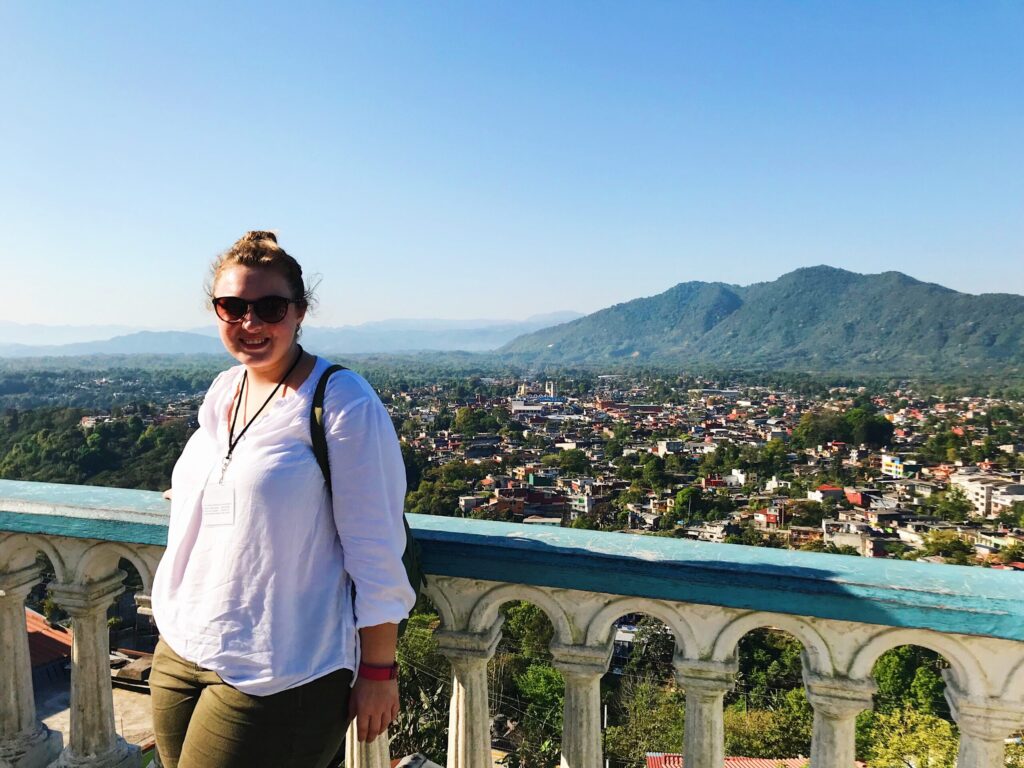 Partnerships Around the World
The UI College of Public Health offers a number of in-house global courses, programs, and partnerships. Some of the options listed below are for graduate students only, while others include upper-level undergraduate and graduate students.
Undergraduate students can also find support for global programs through the UI Office of Study Abroad in the Division of International Programs.
American University of Beirut | LEBANON
The American University of Beirut (AUB) is highly involved in global health initiatives and research around the world. Our college is most closely connected with the Faculty of Health Science, which hosts a CEPH-accredited public health graduate program. The University, which was granted institutional accreditation in June 2004 by the Commission on Higher Education of the Middle States Association of Colleges and Schools in the United States and reaffirmed in 2016, includes seven faculties: Agricultural and Food Sciences, Arts and Sciences, Engineering and Architecture (Maroun Semaan Faculty​), Health Sciences, Medicine, Nursing (Rafic Hariri School), and ​Business (Suliman S. Olayan School ).​
University of Cape Coast | GHANA
The University of Cape Coast established an institutional partnership with the University of Iowa College of Public Health in 2023. This public university is located in Cape Coast, Ghana, and has a wealth of health-focused research and learning opportunities. Public health students and faculty may be particularly interested in opportunities and contacts in the Schools of Biological Sciences (includes Department of Environmental Science), the School of Social Sciences (includes Department of Population and Health), School of Medical Sciences (includes Department of Community Medicine), School of Allied Health Sciences (includes Health Information Sciences), and School of Nursing and Midwifery (includes Departments of Public Health, Maternal and Child Health, and Mental Health).
Child Family Health International
The UI College of Public Health has a standing agreement with Child Family Health International (CFHI) that allows public health students to participate in a number of global internships around the world. CFHI provides community-based Global Health Education Programs for students and institutions. Their unique model fosters reciprocal partnerships and empowerment in local communities, transforming perspectives about self, healing and global citizenship. Student can choose from internships in 10 different countries around the world, focusing on a wide variety of public health issues, including community engagement, healthcare access, reproductive health, and disease prevention.
Currently available for graduate students only.
Cluj School of Public Health | ROMANIA
The UI College of Public Health has a long-standing relationship with Babes-Bolyai University (UBB). Located in the Apuseni Mountains of Transylvania, UBB is home to the Cluj School of Public Health. Over the course of this partnership, students and faculty alike have participated in research collaborations, student internships, professional training, and more. UBB provides a safe and professional environment for students to learn about public health work in a global context. Anyone interested in learning more about possible opportunities should contact the Global Public Health Coordinator. Undergraduate students may be eligible for a semester abroad.
Deakin University | AUSTRALIA
CPH enjoys a close research relationship with Deakin University's National Centre for Farmer Health in Hamilton, Australia. Other opportunities may be available with other centers and departments at Deakin University on a case-by-case basis. Within the larger scope of their health sciences division, Deakin offers expertise in all areas of public health including environmental health, health promotion, food and nutrition science, health economics, family health, and more.
University of Global Health Equity | RWANDA
This global partnership, established with the University of Iowa College of Public Health in 2021, seeks to provide opportunities for students and faculty in the areas of teaching, learning, and research. Specifically, our two institutions aim to focus on the principles of health equity and social justice, including community-based participatory research (CBPR), joint educational efforts, qualitative research, visiting professorships, exchange programs, short courses on community health and health equity issues, and joint applications for research funding.
Nicolae Testemitanu State University of Medicine and Pharmacy | MOLDOVA
The Nicolae Testemitanu State University of Medicine and Pharmacy (USMF) has recently established the country's first School and undergraduate degree program in Public Health, thanks to a robust research partnership with Dr. Cori Peek-Asa and the Injury Prevention Research Center (IPRC). The CPH-NTSU partnership is available for both faculty and students who are interested in engaging in public health research and education abroad.
Ritsumeikan University | JAPAN
Ritsumeikan University is located in Osaka, Japan. While they do not have a public health-based academic program, our college enjoys a close relationship with the RU School of Comparative Psychology. This partnership is lead by Dr. Sato Ashida in the Department of Community and Behavioral Health.
Global Emergency Management Course | JAPAN
This short course, offered in collaboration with Ritsumeikan University and the University of Oklahoma, offers students professional, hands-on insight to emergency preparedness techniques with a global perspective. With a focus on human services and disaster relief, the course introduces the student to human rights issues on a global scale, and how the historical events in other countries might affect our local lives. This course is offered every May and is open to graduate and upper-level undergraduate students.
Tangaza University College | KENYA
Tangaza University College (TUC) is located in Nairobi, Kenya. Within their School of Arts and Social Sciences, they offer many public health-based opportunities, primarily focused around the influences of culture, society, and religion on health. TUC also shares a close relationship with Gynocare Women's & Fistula Hospital in Eldoret, Kenya, offering a diverse number of public health opportunities. Through TUC, students may also connect with researchers working on maternal and child health, rural health, health outcomes, and health disparities.
Xicotepec Service-learning Course
This service-learning based course offers students the opportunity to enrich their understanding of Mexican culture and history and hone their teamwork, leadership, intercultural competence, and project management skills while developing and carrying out discipline-specific projects that address community-identified needs. Taught in an interdisciplinary setting, this course takes place every spring semester and includes a week-long service trip to Xicotepec, Mexico over spring break. The service project focus will vary each year based on faculty expertise and local community needs.
This experience is open to undergraduate, graduate, and doctoral students.