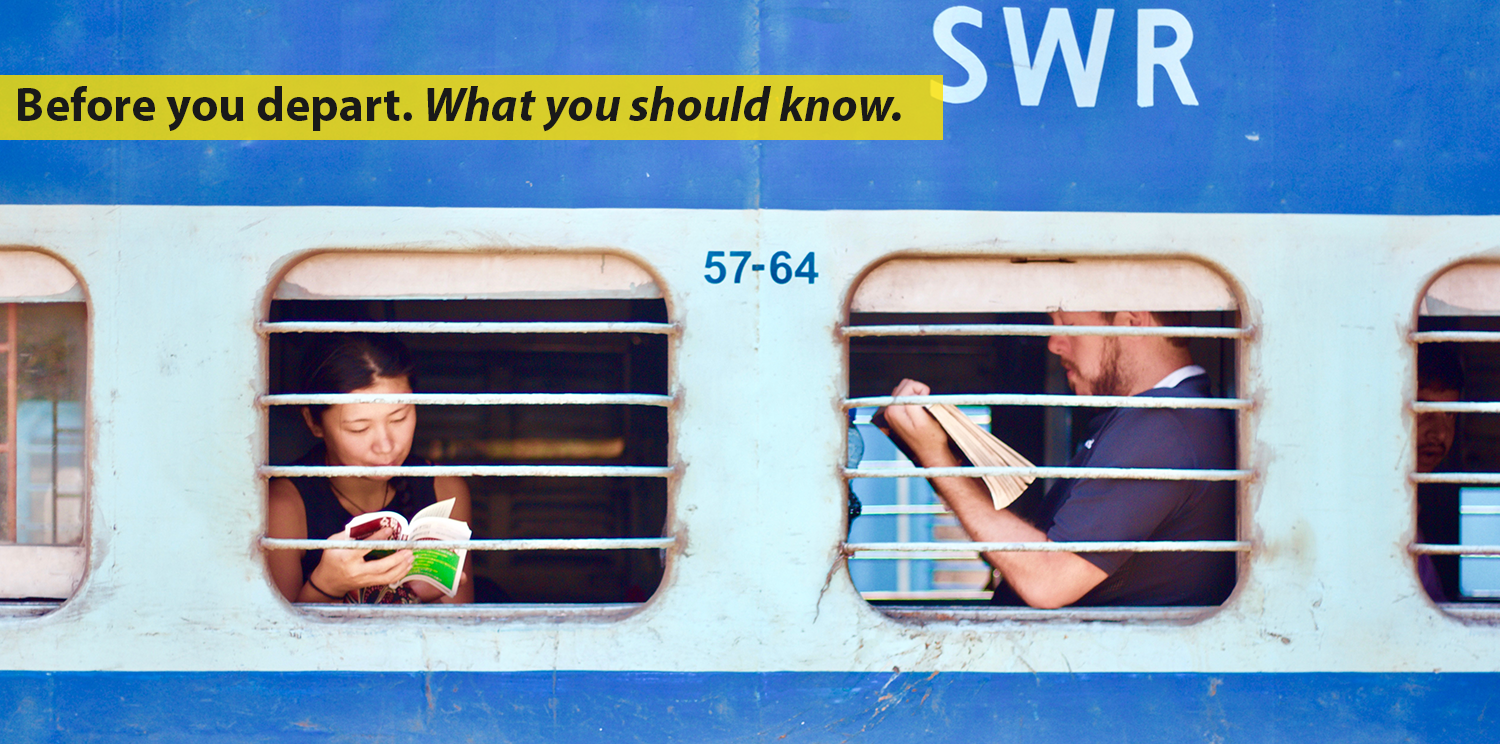 Things to Know
So you're officially going abroad. What next?
In order to ensure you have a fulfilling and educational trip, it's important to make time for a bit of prep work. Your specific pre-departure checklist will depend on a number of factors – where you're going, how long you'll be there, and what you'll be doing there are just a few examples of items that need to be considered. Below you will find a number of resources, links, and checklists to help make your pre-departure process easier.
Still got questions? Let us know! We're happy to help.

To-Do Checklist
The following list is meant to be used as a guide. Some items may not pertain to your trip.
Register for mandatory insurance
Register travel with UI International Programs office
Download STEP registry
Obtain necessary visas, passports, and documentation
Purchase airline tickets
Notify bank and credit card companies of time abroad
Determine how you will access your money while abroad
Add trusted family member or friend to your U.S.-based accounts in case of an emergency
Arrange for international cellphone service or other communication channels
Get a small amount of international currency from U.S.-based bank
Visas and Documentation
Depending on where you're going and how long you'll be there, you may be required to apply for a visa or additional travel documentation. Obtaining a visa can take several weeks to a few months so we recommend getting started on the application process as soon as possible. You will also need to double-check the status of your passport. Even if it hasn't expired yet, most countries won't let you into the country unless it is valid for 3-6 months after your scheduled return date. Passports can take 6 weeks or longer to process and ship to you, so if you need a new passport (or haven't ever had one), it's important to start that process immediately.
The UI Office of International Programs is also available to help you with any visa and documentation questions you might have.