College hosting MLK Jr. Celebration Week events
Published on January 6, 2016
In honor of Martin Luther King Jr. Celebration Week, the College of Public Health is hosting two events with the theme of "exploring privilege" — what it is, who has it, and what its effects are. The first event is a free screening of "White Privilege: Racism, White Denial, and the Cost of Inquality," on Thursday, Jan. 21, from 11:30 a.m. to 12:30 p.m. in Ellig Classroom. The film features Tim Wise, a nationally known antiracist essayist, author, and educator.
The second event is "The Privilege Walk," an interactive exercise and discussion about the effects of societal privilege. The activity takes place Wednesday, Jan. 27, from 3 to 4 p.m. in Callaghan Auditorium. Both events are open to everyone.
View more Martin Luther King Jr. Celebration Week events at the UI.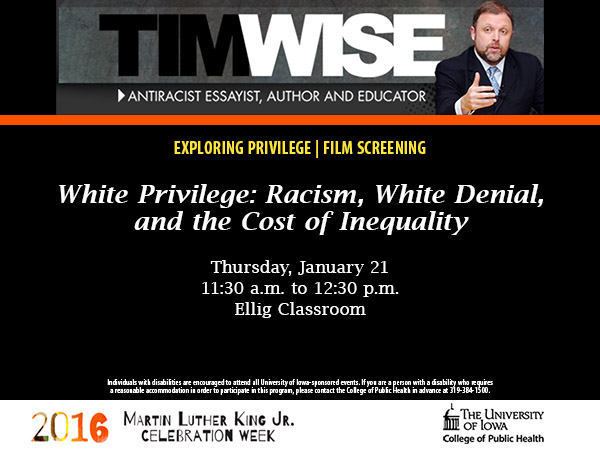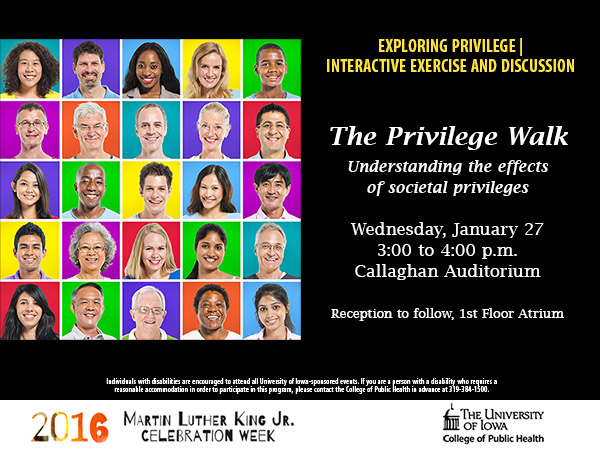 View a video of a Privilege Walk exercise