Alumni and friends help UI and CPH surpass fundraising goals
Published on February 10, 2017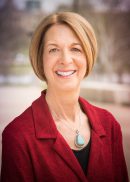 This week, the University of Iowa and the University of Iowa Foundation announced the successful conclusion of For Iowa. Forever More: The Campaign for the University of Iowa. More than 272,000 UI alumni and friends—enough to fill Kinnick Stadium four times—contributed more than $1.975 billion to help the UI remain at the forefront of education, research, health care and athletics.
More than 1,913 donors contributed a total of $40 million to the UI College of Public Health, surpassing its $25.8 million goal. Donors supported students; faculty; the leadership fund; rural health, comparative effectiveness research, and community engagement; the community outreach fund; facilities; and unrestricted support for the college's greatest needs.
"We are deeply grateful for the extraordinary and broad-based support provided by so many generous friends of the College of Public Health," says Sue Curry, dean of the College of Public Health. "This campaign was successful because of the tremendous commitment of our long-time supporters and the enthusiasm of so many new donors, including our alumni, current and former faculty and staff, students, community members, and corporate and foundation partners. Their gifts are making a difference today and will continue to pay dividends in terms of better public health for years to come. "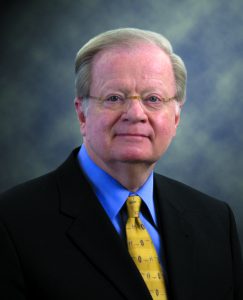 Curry specifically acknowledged the support of Steve Ummel, the College of Public Health's representative to the For Iowa. Forever More campaign. Ummel earned an MA in Hospital and Health Administration in 1965, which launched him into a distinguished career as a top executive in several multi-hospital health systems in the United States. He has been a long-time supporter of the College of Public Health, serving on its Board of Advisors and in numerous philanthropic capacities since the formation of the college in 1999.
"Steve Ummel has been an exceptional friend and advisor to the College of Public Health," says Curry. "Over the years, no one has been more dedicated to our success. I am grateful to Steve for his tremendous generosity, loyalty, and vision."
The campaign has benefited students and faculty throughout the College of Public Health, including Isabella De Soriano, who is making a difference in the world around her. As a master's student in the UI College of Public Health, De Soriano is working to reduce obesity in local communities by promoting healthy eating.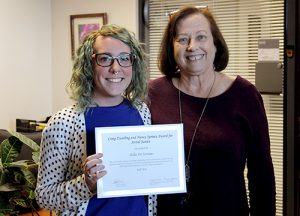 "We're looking at how store layouts, pricing, promotional materials, and infrastructure influence customer decisions to purchase fresh fruits and vegetables," says De Soriano, who completed her undergraduate degree at Iowa in medical anthropology and is currently studying community and behavioral health.
In 2016, De Soriano —who is from London, England, and will graduate in May—was the inaugural recipient of the Craig Zwerling and Nancy Sprince Award for Social Justice. This scholarship, which was created by two longtime UI faculty members during the For Iowa. Forever More. campaign, supports a Department of Community and Behavioral Health graduate student who is pursuing an interest in addressing health disparities and alleviating social injustice. De Soriano, who is working to build stronger communities through her research and her work with the UI Women's Resource and Action Center, hopes to one day establish an organization that addresses public health issues in prisons.
"The generous scholarship from Nancy and Craig not only was welcome recognition for my achievements, but it provided invaluable financial support," says De Soriano. "Their encouragement has been further inspiration for my continued pursuit for social justice."
The UI Foundation is the preferred channel for private contributions that benefit all areas of the UI, and its mission is to promote the UI's commitment to excellence through engagement and philanthropy.
For more information, please visit the UI Foundation website.