An international partnership focuses on safer farming
Published on July 12, 2022
A Mandela Washington Fellowship alumna and an Iowa professor are collaborating on a project to reduce pesticide exposure in rural Nigeria.
ALTHOUGH IOWA AND NIGERIA are thousands of miles apart, they share common ties through agriculture. Farmers everywhere contend with volatile markets, bad weather, and occupational hazards, including exposure to pesticides.
Gift Udoh, a young business leader and entrepreneur from southern Nigeria, is the CEO of Norina Farms, a company she founded in 2016 that grows organic vegetables and provides agricultural resources and training to other farmers. Her passion to supply healthy food to customers and to protect the farmers who produce it stems from her own experience with chemical poisoning.
"I had a [health] challenge after consuming vegetables that were laced with pesticides," she explains.
Pesticide poisoning is a major hazard in rural communities in Nigeria and other countries and can lead to serious illness or death. Pesticide exposure can result from improper application, lack of personal protective equipment (PPE), unsafe storage of chemicals, and inaccurately labeled or unlabeled products.
"We have a lot of pesticide adulteration in Nigeria, so you could have a bottle of pesticide and the contents inside are different than what is written on the label," Udoh explains.
In 2021, a family of 24 from a village located in northern Nigeria died because they ate a meal mistakenly prepared with a fertilizer that looked like salt. Udoh also shares the story of a farmer from her community named Mary. Mary fell ill but none of the doctors she saw could determine the cause. Finally, one asked what she did for a living, and it was discovered that she had been exposed to pesticides.
"It was too late, so we couldn't save her," Udoh says.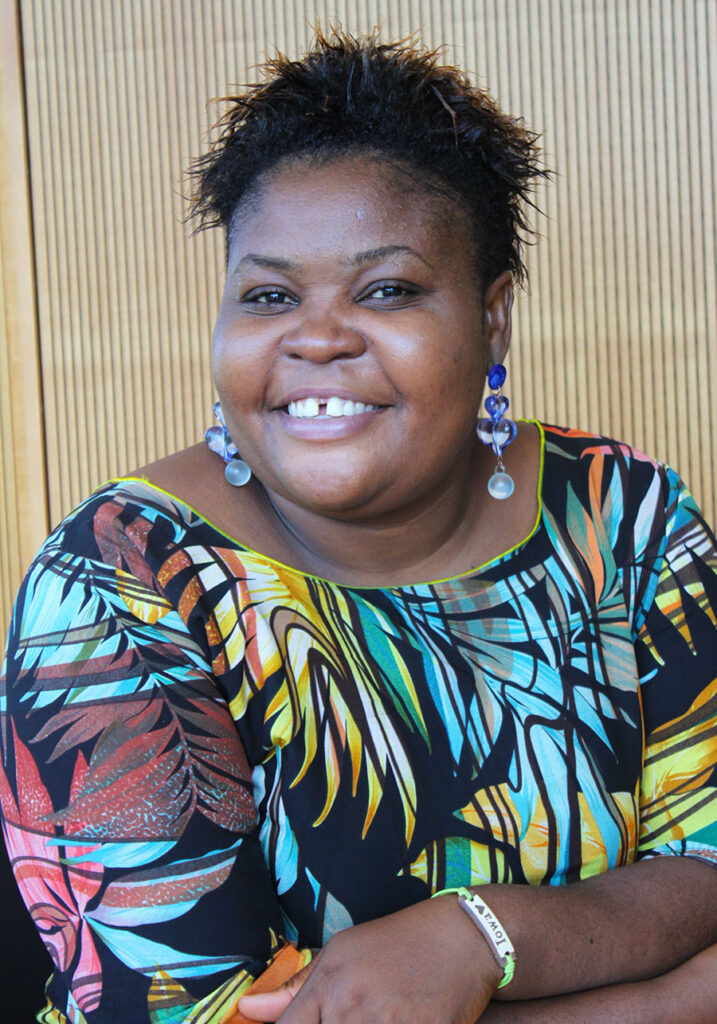 Building a Connection with Iowa
As Udoh expanded her business and started working with more farmers, she was determined to provide them with training to reduce agricultural hazards. She sought out additional resources and education to build her knowledge.
In 2019, she was selected to join the Mandela Washington Fellowship for Young African Leaders. The Mandela Washington Fellowship empowers its participants through academic coursework, leadership training, mentoring, networking, professional opportunities, and local community engagement.
The Fellows take part in six-week Leadership Institutes hosted by U.S. colleges and universities. Udoh attended a Leadership Institute in Business hosted by the University of Iowa's (UI's) Tippie College of Business. As part of their itinerary, the Fellows visited the UI College of Public Health, where Diane Rohlman, professor of occupational and environmental health, gave a presentation on pesticide exposures. Rohlman directs the Agricultural Safety and Health Core Course and has led research studies examining pesticide exposures in agricultural workers in the United States and internationally.
"After the presentation, we talked, and Dr. Rohlman was very open to answering my questions," says Udoh. "She immediately gave me a book on identifying pesticide poisoning. That book has been really helpful."
Their initial conversation blossomed into an ongoing connection once Udoh returned to Nigeria. "Professor Rohlman sent me resources and papers so I could read and get some understanding. She also kept looking for training opportunities for me since I don't have a background in public health," says Udoh.
In June 2021, Udoh attended the Agricultural Safety and Health Core Course directed by Rohlman. The online course is offered nationally and internationally to provide participants with the skills to anticipate, recognize, and prevent occupational illnesses and injuries among members of the agricultural community.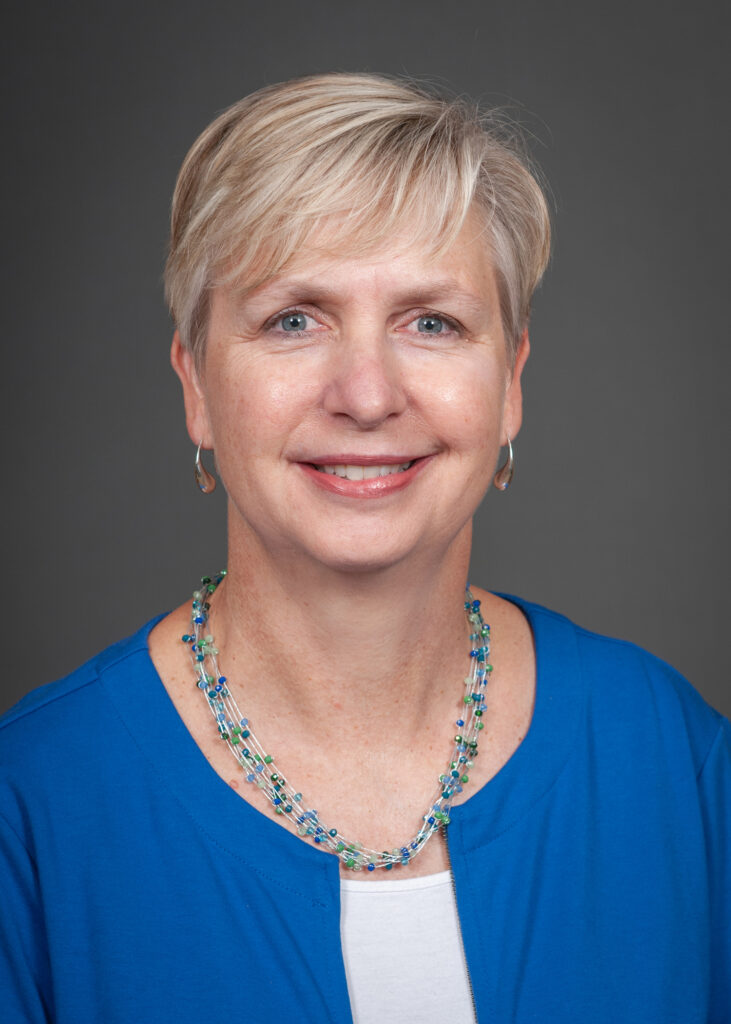 "It was very eye-opening," Udoh says about the course. "Prior to that time, I thought safety was all about PPE, so I got a much bigger understanding of the hierarchy of controls." In simple terms, the hierarchy of controls is a system of different injury and illness prevention methods for eliminating or reducing risks in the workplace.
Developing a Training
As Udoh and Rohlman continued to work together, they successfully applied for the Reciprocal Exchange component of the Mandela Washington Fellowship. The program facilitates collaboration between U.S. professionals and Mandela Washington Fellowship alumni and provides up to $3,000 to support program-related costs.
The purpose of Udoh and Rohlman's Reciprocal Exchange is to identify hazards associated with pesticide use and to develop and pilot test a training to reduce pesticide exposures among farmers in Kuje Abuja, Nigeria. Graduate students in one of Rohlman's classes engaged in the development of the training, which will be completed in 2022.
"This project was incorporated into the curriculum of my Rural Health and Agricultural Medicine course taught in the spring," explains Rohlman. "Ms. Udoh provided information about pesticide use in Nigeria to the students, and they were asked to propose feasible solutions to reduce exposure among this population. They were able to ask questions of Ms. Udoh to learn more about global pesticide use and apply the skills they learned in the classroom."
Udoh and Rohlman anticipate that the training may lead to the development of a larger research study to expand the work and translate findings to other countries. The two collaborators were able to reconnect in person when Udoh visited Iowa for several days in June 2022 during a trip to the U.S.
Strengthening Ag Safety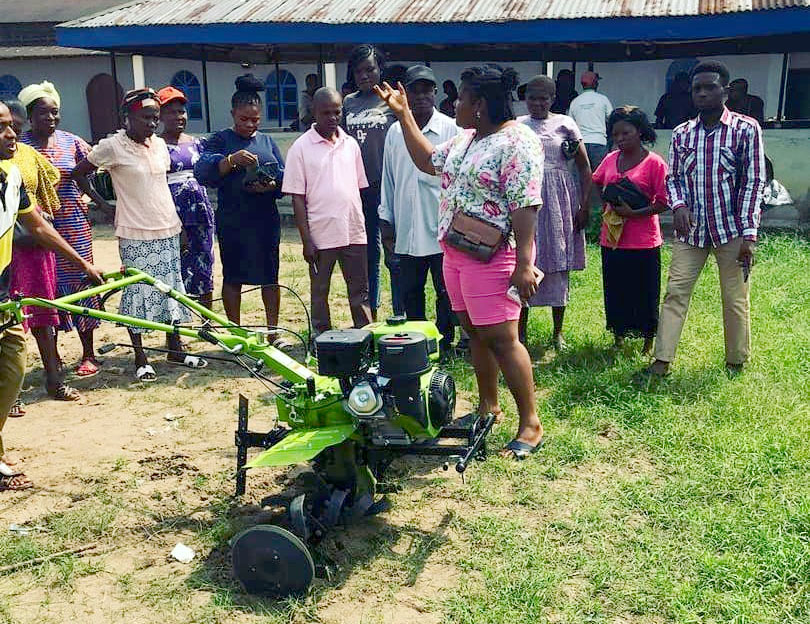 Udoh's goals for Norina Farms include creating a full-service hub for farmers. The hub would include a call center where farmers can get advice about crop diseases or other farming needs. It would also supply high-yield inputs (seeds, fertilizers, pest controls, etc.), and lease farm equipment to reduce labor-intensive work.
"Long-term, we want to have these hubs all over Nigeria and then extend it to Africa," Udoh says.
Udoh also aspires to strengthen data about agricultural health in her country. "I want to work on research papers so people can look and see what is happening in the agricultural safety and health industry in Nigeria," she says.
The benefits of the Mandela Washington Fellowship and Reciprocal Exchange reach across the world, enriching the knowledge of students in Iowa, farmers in Nigeria, and young African leaders like Udoh.
"There's not very much out there on agricultural safety and health in Nigeria; it's not even recognized as a problem. Before I came to the U.S., I felt like maybe my work wasn't relevant," Udoh says. When she had the opportunity to exchange information and resources with experts at the UI College of Public Health, "I discovered how important the work I do is," she says.
"The Mandela Washington Fellowship is really important because it shows young individuals how important their work is and that they are not alone in this work. They have other people they can reach out to for help and gain knowledge from those people," Udoh continues. "It helped me a lot to know that I have people that I can reach out to, ask questions, and collaborate with."