Anne Helene Skinstad to present 2021 Distinguished Faculty Lecture
Published on September 28, 2021
University of Iowa College of Public Health 2021 Distinguished Faculty Lecture
Bridging Nations, Overcoming Barriers: Elevating Indigenous Knowledge in the Public Health Landscape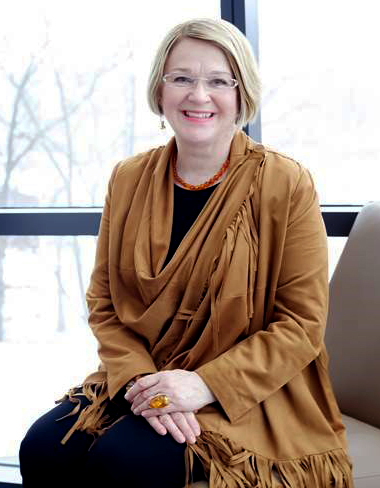 Anne Helene Skinstad, PhD
Director, Native Center for Behavioral Health
Clinical Professor, Department of Community and Behavioral Health
October 13, 2021
12:30-1:30 p.m.
View a recording of the lecture
Dr. Skinstad will share from her experiences navigating the relationship that Native American communities have with the federal government due to their very difficult past, and the ways in which researchers have to continue to educate the Western world to change their approach when trying to offer support to these communities. Native communities have proven their incredible resilience throughout the centuries since this country was colonized, and they deserve to have their voices heard and their ways be put into practice.
About the Speaker
Dr. Skinstad has served as a professor in the University of Iowa Department of Community and Behavioral Health for more than 20 years. Prior to her work at Iowa, she was the chief psychologist for the first in-patient treatment unit for women with substance use and co-occurring mental health disorders at the Hjellestad-Clinic in Bergen, Norway.
Shortly after she joined the faculty at Iowa, Dr. Skinstad was awarded a grant for the Prairielands Addiction Technology Transfer Center (ATTC) by the Substance Abuse and Mental Health Services Administration (SAMHSA), an agency within the U.S. Department of Health and Human Services. Through her work operating this center from 1995 through 2012, Dr. Skinstad built relationships with many prominent Native American behavioral health professionals. When SAMHSA opened up funding for national focus areas among their ATTC network, she applied and was awarded a grant for the first national center to focus programming on the unique needs and strengths of Native American communities across the country. This center has now become the Native Center for Behavioral Health, including grants for mental health, prevention, addiction, and trauma among Native American communities.
As director of this center, Dr. Skinstad has overseen the development of training curricula on prevention and treatment of substance use and mental health disorders among Native Americans as well as additional special populations such as women, clients identifying as lesbian, gay, bisexual, and transgender, and clients with co-occurring mental health and substance use disorders. She has also overseen the cultural adaptations of different curricula to Native American tribal communities, such as motivational interviewing and clinical supervision. She currently teaches Substance Abuse Prevention and Early Intervention, Communicating with the Community, and Prevention and Early Intervention of Mental Health Disorders.
Individuals with disabilities are encouraged to attend all University of Iowa-sponsored events. If you are a person with a disability who requires a reasonable accommodation in order to participate in this program, please contact the College of Public Health in advance at 319-384-1500.