Campaign encourages COVID-19 vaccinations in Iowa communities
Published on August 19, 2021
The University of Iowa Prevention Research Center for Rural Health (UI PRC), Iowa Public Health Association, and Iowa Immunizes have collaborated on a new "mini-campaign" to increase COVID-19 vaccinations. The campaign was developed in response to the rise of the Delta variant that is making some people reconsider getting vaccinated.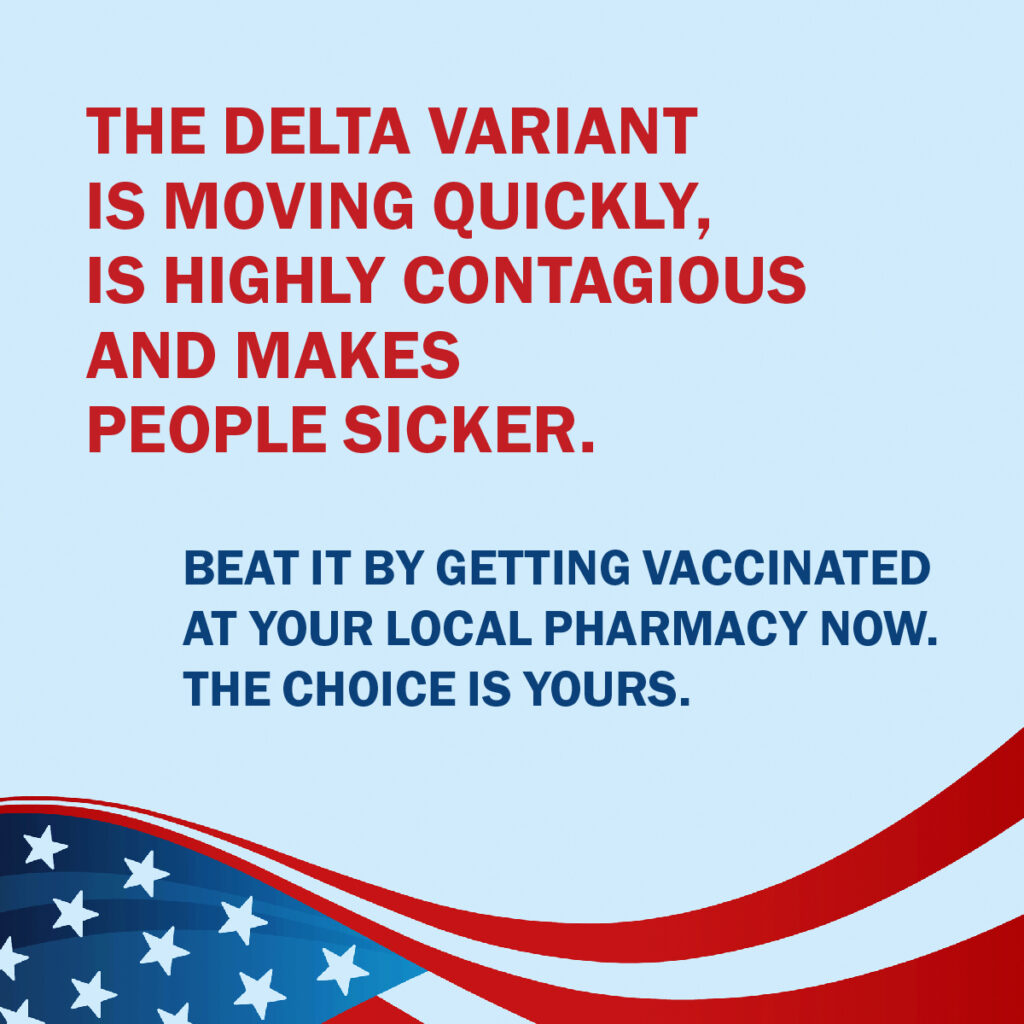 The campaign was created by a team at the University of Iowa College of Public Health that specializes in health communication for behavior change. It was informed by conversations with local public health leaders, youth-serving organizations, small businesses, faith leaders, and other community representatives. The messages and images were also tested with a review panel that included members from Iowa communities.
"The campaign is not intended to move hesitant folks, but motivate those that 'just haven't gotten around' to getting the vaccine," says Natoshia Askelson, deputy director and co-principal investigator of the UI PRC.
The messages will be placed in movie theaters, paid social media, newspapers, and free papers ("shoppers") in Iowa micropolitan areas — urban areas with a population of at least 10,000 but fewer than 50,000 people.
The team is also freely sharing the campaign materials via social media and with partners in micropolitan areas to distribute to community resources such as parks and recreation departments, local businesses, public libraries, school systems, faith-based organizations, United Way, local hospitals, sheriff's departments, and fire departments.
For more information about the campaign, contact Natoshia Askelson at natoshia-askelson@uiowa.edu.