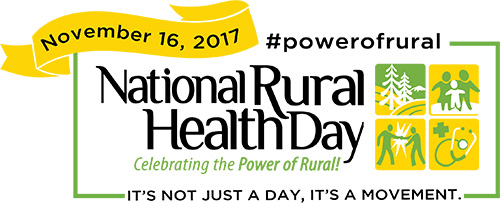 In 2010, the National Organization of State Offices of Rural Health (NOSORH) created National Rural Health Day as a way to applaud the ongoing efforts, contributions, and collaborations occurring in rural communities to address the unique challenges in accessing and delivering health care services.
Take Part
This year's national events will highlight the Power of Rural. Here are a few ways to join in:
CPH and Rural Health
In the College of Public Health, three Collective Areas of Excellence — Rural Health, Comparative Effectiveness Research, and Community Engagement — inform collegiate growth and innovation in research, academics, and outreach for public health impact.
We're proud to be home to numerous experts, centers, studies, and projects that focus on the health and well-being of rural populations. Here's just a sample of some of our recent work: