COVID is killing rural Americans at twice the rate of urbanites
Published on October 7, 2021
Rural Americans are dying of COVID at more than twice the rate of their urban counterparts — a divide that health experts say is likely to widen as access to medical care shrinks for a population that tends to be older, sicker, heavier, poorer and less vaccinated.
While the initial surge of COVID-19 deaths skipped over much of rural America, where roughly 15% of Americans live, nonmetropolitan mortality rates quickly started to outpace those of metropolitan areas as the virus spread nationwide before vaccinations became available, according to data from the Rural Policy Research Institute.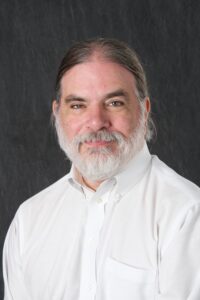 Since the pandemic began, about 1 in 434 rural Americans have died of COVID, compared with roughly 1 in 513 urban Americans, the institute's data shows. And though vaccines have reduced overall COVID death rates since the winter peak, rural mortality rates are now more than double urban rates — and accelerating quickly.
In rural northeastern Texas, Titus Regional Medical Center CEO Terry Scoggin is grappling with a 39% vaccination rate in his community. Eleven patients died of COVID in the first half of September at his hospital in Mount Pleasant, population 16,000. Typically, three or four non-hospice patients die there in a whole month.
"We don't see death like that," Scoggin said. "You usually don't see your friends and neighbors die."
Part of the problem is that COVID incidence rates in September were roughly 54% higher in rural areas than elsewhere, said Fred Ullrich, a University of Iowa College of Public Health research analyst who co-authored the institute's report. He said the analysis compared the rates of nonmetropolitan, or rural, areas and metropolitan, or urban, areas. In 39 states, he added, rural counties had higher rates of COVID than their urban counterparts.
Read the full story from KHN
Additional Media Coverage
Covid is killing rural Americans at twice the rate of people in urban areas – NBC News
COVID-19 death rate in rural America now double that of urban communities – CBS News
700,000 Americans now dead from COVID-19—but deaths reveal deep disparities – National Geographic
Rural Texans are dying of COVID-19 twice as much as Urban areas – KXXV News Channel 25
In rural counties, UI research shows higher rates of COVID-19 cases, deaths – Daily Iowan