CPH faculty focus on health impact of climate change in October
Published on October 9, 2014
Faculty members across the University of Iowa campus are turning their attention to the impacts of climate change this month through a series of outreach initiatives.
Iowa Climate Statement 2014: Impacts on the Health of Iowans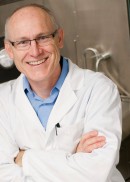 Peter Thorne, occupational and environmental health professor, and David Osterberg, occupational and environmental health associate clinical professor, shine a light on the toll climate change is taking on the health of Iowans in this annual statement. The statement points to the health dangers posed by degraded water quality, increased air allergens caused by warmer temperatures and increased carbon dioxide levels, and the spread of infectious disease—among other issues.
In endorsement of the information presented, science faculty members from colleges and universities across Iowa have signed the statement.
Thorne and Osterberg will present the statement on Friday, Oct. 10, 10:00 a.m. at the State Capitol, Room 116. The statement will then be posted on the Center for Global and Regional Environmental Research website.
Iowa Climate Statement 2014: Webinar
Take part in an in-depth session about the information covered in this year's Iowa Climate Statement with lead authors Peter Thorne and David Osterberg during a webinar on Thursday, Oct. 23rd from 1 to 2 p.m.
The webinar will be an excellent opportunity to learn about the latest climate impacts on public health in Iowa and what climate models predict for the state's future.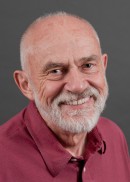 Iowa Climate Science Educators Forum
Educating the next generation on the impact of climate change requires the latest research. The lead authors of the Iowa Climate Statement 2014: Impacts on the Health of Iowans will present the statement to educators from across the state, and further discuss the future of Iowa's weather future based on climate models.
Educators will also have the chance to network with Iowa public and environmental health professionals, as well as public and private college and university science leaders.
The forum takes place on Friday, Oct. 31, from 9:15 a.m. to 2:30 p.m. at the Center for the Advancement of Laboratory Science at the State Hygienic Laboratory at the University of Iowa, Coralville.
The forum is free, and interested science educators can find more information, including how to register, here.
Source: Iowa Now