CPH researchers find HPV vaccine levels lag among certain populations
Published on March 3, 2016
A team of researchers from the University of Iowa College of Public Health recently published a study showing lagging uptake of human papillomavirus (HPV) vaccine in men and racial/ethnic disparities among women.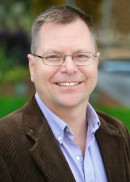 The study, published in the February edition of the American Journal of Public Health, shows that only 5% of young men reported ever receiving the HPV vaccine, with no differences in uptake by race/ethnicity or sexual orientation. However 30% of young women reported receiving at least one dose of HPV vaccine, with women of color having lower odds of initiating and completing the vaccine series compared with White women.
Paul Gilbert, assistant professor in the Department of Community and Behavioral Health and co-author of the study, thinks the main reason that uptake is substantially lower among males is that the vaccines were originally licensed only for use in girls and young women.
"Now the vaccine is recommended for both boys and girls, young women and young men," Gilbert says. "The messaging has also changed. HPV vaccine is now presented as cancer-prevention rather than STI-prevention."
HPV vaccines have proved to be effective in preventing infection and are expected to reduce incidence of cancers caused by the virus.  The vaccines do not prevent other sexually transmitted diseases, nor do they treat existing HPV infections or HPV-related disease.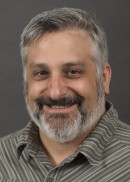 Jason Daniel-Ulloa, assistant research scientist in the Department of Community and Behavioral Health and study co-author, says the reasons for the vaccination disparities among women are more difficult to pin down and may relate to socio-economic and cultural barriers to access.
"Of course the ultimate goal is to increase uptake of the vaccine among these populations," he says. "This means working with communities to identify unique barriers to vaccination and addressing them by building partnerships between communities, public health departments, and clinics."
According to the researchers, this may have been the first study to generate population estimates of HPV vaccination by gender, race/ethnicity, and sexual identity. The team used data from the 2013 National Health Interview Survey, a cross-sectional survey of the noninstitutionalized US population with oversampling of racial/ethnic minorities. The analytic sample consisted of 3441 women and 3003 men aged 18 to 30 years, of whom 51% and 53% were non-Hispanic White, respectively.
Edith Parker, professor and head of community and behavioral health and director of the UI's Prevention Research Center for Rural Health, is also co-author of the study.
You can read the full article here: http://ajph.aphapublications.org/doi/abs/10.2105/AJPH.2015.303039