Department of Epidemiology welcomes new faculty
Published on October 26, 2021
The Department of Epidemiology this summer welcomed assistant professors Dr. Sarah Nash and Dr. Jonathan Platt to our faculty and congratulated Dr. Cara Hamann, assistant professor of epidemiology and assistant director for Training and Education at the University of Iowa Injury Prevention Research Center (IPRC), on her new role in the department. 
Cara Hamann
Dr. Hamann has been with the department since 2008, first as a doctoral student, and most recently as a clinical assistant professor before stepping into her new role as Assistant Professor of Epidemiology in August of 2021. Dr. Hamann continues her work with the Iowa Injury Prevention Research Center (IPRC) and her interests in transportation safety, injury epidemiology, vulnerable road users, and global injury prevention. She teaches Global Road Safety and Introduction to Epidemiology Data Management and Analysis and now advises new MPH students and is bringing in an Iranian doctoral student in Spring 2022.
"I'm excited about the added support this new role brings to help me grow and refine our injury epidemiology interest area in terms of research, curriculum, and enrollment," Hamann said.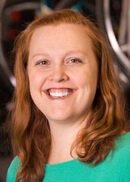 Sarah Nash
Dr. Nash joins us with her MPH from the Johns Hopkins Bloomberg School of Public Health and her PhD from the University of Alaska Fairbanks. Prior to coming to Iowa, she served as the Cancer Surveillance Director at the Alaska Native Tumor Registry, Alaska Native EpiCenter, and Alaska Native Tribal Health Consortium in Anchorage, and also was an affiliate assistant professor in the Department of Health Sciences at the University of Alaska. Dr. Nash describes her research as blending "data science with community engagement to understand and address cancer health disparities, particularly among Indigenous and rural communities."
"I am really excited about all the opportunity there is at the University of Iowa and the College of Public Health," Nash said. "There is so much going on here, and everyone has been so supportive in helping to get me involved in a variety of different projects."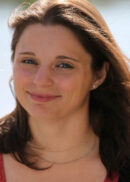 Jonathan Platt
Dr. Platt, who grew up in Wisconsin, comes to the department is a fellow Midwesterner, but comes to the department from Columbia University in New York where he earned his MPH in epidemiology and global health and his PhD in epidemiology. At Columbia, he worked as a pre-doctoral fellow in the Psychiatric Epidemiology Training Program from 2014-2019 and as a Postdoctoral Merit Fellow in Epidemiology from 2019 until he made his way to Iowa in August of 2021. His research interests are in psychiatric epidemiology, social determinants of health and health inequities, and biosocial mechanisms of mental illness.
"Throughout my training in epidemiology, regular contact and dialogue with researchers from many other disciplines — from psychiatry to computer science to economics — has enriched my own approach to research and mentorship," Dr. Platt said. "I am excited to contribute to that same spirit of openness and cross-disciplinary collaboration that runs throughout the Department of Epidemiology and the greater university community."