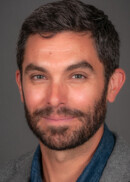 Title(s): Assistant Professor
Department: Epidemiology
Office: S427 CPHB
Phone: (319) 467-4360
Dr. Platt's research integrates social theory with causal inference methods to better understand how systems of social stratification influence mental health disorders and disparities. His ongoing research includes:
how the deployment of gender influences the risk of depression, suicide, and substance use disorders;
the multilevel socio-developmental causes adolescent mental health and suicide; and
the development and application of novel methods for quantitative intersectionality research.
He also has partnerships to understand gender-based violence and traumatic experiences in several Sub-Saharan African countries.
Research Interests
Social determinants of health and health inequities
Psychiatric epidemiology
Depression, anxiety disorders
Suicide and suicidal behaviors
Alcohol and substance use
Child and adolescent health
Causal inference, latent variable, and machine-learning methods
Background