Epidemiology Student Association (ESA)
About the Association
The Epidemiology Student Association aims to promote the study and use of epidemiological theory and techniques of practice, as well as increase the awareness of occupational and educational opportunities, foster collaboration and comradery among our students and faculty, and promote professionalism in Epidemiology. Our voting membership consists of all students seeing an MS, PhD, MPH or MSCI in epidemiology at the University of Iowa.
Mission Statement
The Epidemiology Student Association, ESA, is intended to be a voice, an advocate, and a resource for students in the Epidemiology Department. We serve as a liaison between the students and the department, facilitating cooperation and understanding as we work together to create an excellent department and exceptional graduates.
2021-2022 ESA Officers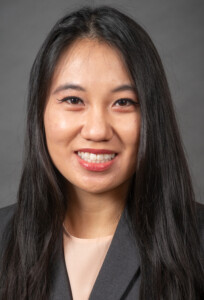 Rachel is a second year MPH student in Epidemiology from Topeka, Kansas.  She graduated with her Bachelor of Science in May 2018 from Creighton University.  She majored in Biology with a French minor.  Rachel is currently assisting research projects in mental health.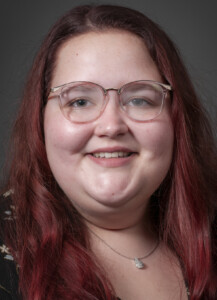 Deanna is a second year MS student in Epidemiology from West Des Moines. She obtained her Bachelor's of Science in Microbiology from the University of Iowa in May 2020. She is involved in research examining bacterial transmission in a hospital setting and is also interested in antimicrobial resistance. Her main interest are infectious disease and hospital epidemiology.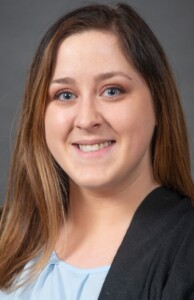 Breanna is an Iowa native and is currently a second year PhD student in Epidemiology. She obtained her BA in Psychology from the University of Iowa and her MPH in the Epidemiology Department at the Emory Rollins School of Public Health. In both of her prior academic programs, she pursued leadership roles in departmental organizations and honor societies. Breanna is currently working with the Iowa Cancer Registry as a Graduate Research Assistant and her research focuses on colorectal cancer disparities. She hopes her research will increase accessibility to quality CRC treatment and improve survival outcomes.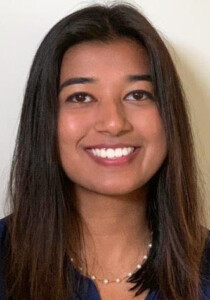 Abhi is a second year PhD student from Eagan, Minnesota. She graduated from the University of Minnesota (UMN) with a BA in Physiology, and an MPH in Maternal and Child Health. During her time at UMN, she was a graduate intern for the Center for Leadership Education in Maternal/Child Health and the WIC department at the Minnesota Department of Health. Her current work primarily investigates maternal mental health, prenatal care barriers, and clinical models assessing risks of preterm birth. 
Student Resources
Resources for epidemiology students — including grant and scholarship opportunities, student guides, volunteer opportunities and career information — can be found on our ESA Student Resources page.
Questions? Comments? Concerns?
Send an anonymous message to the ESA officers. Please include your email address if you would like a reply. You can also email us directly at cph-esa@uiowa.edu.