Gerr honored with CSOEMA National Leadership Award
Published on March 8, 2016
Fred Gerr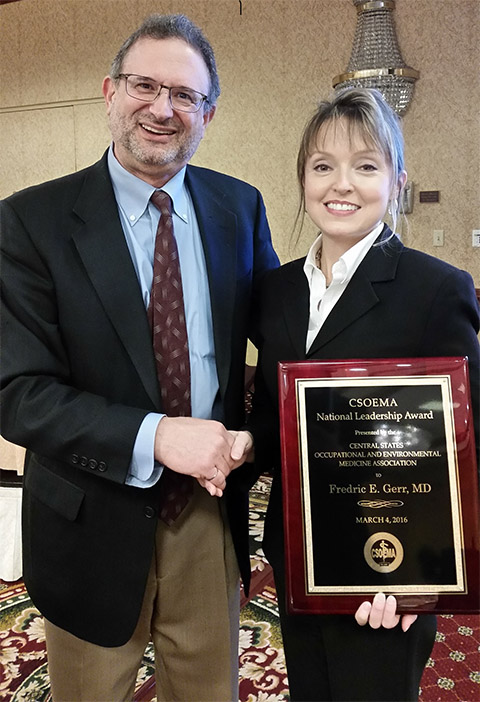 , professor of occupational and environmental health, was honored March 4, 2016, with the Central States Occupational and Environmental Medicine Association (CSOEMA) National Leadership Award.
As stated on the CSOEMA web site, "the National Leadership Award is presented to an individual who has made a significant contribution to the specialty and has taken steps to promote the specialty on a national level through research, education,  and/or by increasing awareness of the value of the specialty. This individual has gone beyond medical practice to positively influence the specialty and this individual's efforts serve as a voice for the specialty among their peers. Their efforts demonstrate leadership, commitment, and dedication in advancing the goals of the specialty of Occupational and Environmental Medicine."
Congratulations, Fred!