Hana Hinkle named a '40 Under 40 in Public Health' honoree
Published on September 11, 2023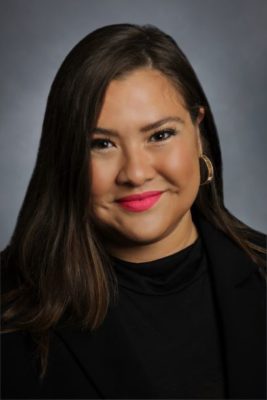 Congratulations to College of Public Health alumna Hana Hinkle (09MPH in community and behavioral health) for being named a "40 Under 40 in Public Health" honoree by the de Beaumont Foundation. Thisaward recognizes rising leaders who are working to improve the health of communities across the nation.
"The professionals chosen for the 40 Under 40 in Public Health Class of 2023 demonstrate the determination, commitment, innovation, and resilience of the public health field," said Brian C. Castrucci, DrPH, president and CEO of the de Beaumont Foundation, which launched the program in 2019. "Their work is strengthening communities and improving lives, and I look forward to following their careers and learning from them."
Hinkle is a dynamic administrator and academic, and has held leadership positions in both public health and academic medicine. She currently serves as the assistant dean of rural health professions and directs the National Center for Rural Health Professions and is faculty at the University of Illinois College of Medicine in Rockford. She also serves as the executive director of the nationally-scaled Rural Training Track Collaborative, a 72-member nonprofit that aims to support the development and sustainability of rural residency programs across specialties.
Hinkle is president of the Illinois Public Health Association and is involved in a number of state and national groups. She has also served as the President of the Illinois Rural Health Association. She holds bachelors' degrees in Spanish and psychology, a master's degree in public health and a PhD in interprofessional health sciences. In 2022, she was named a Presidential Leadership Scholar.
Read more about Hana on the de Beaumont web site.