Iowa leaders organize international workshop on environmental health science research translation
Published on March 8, 2019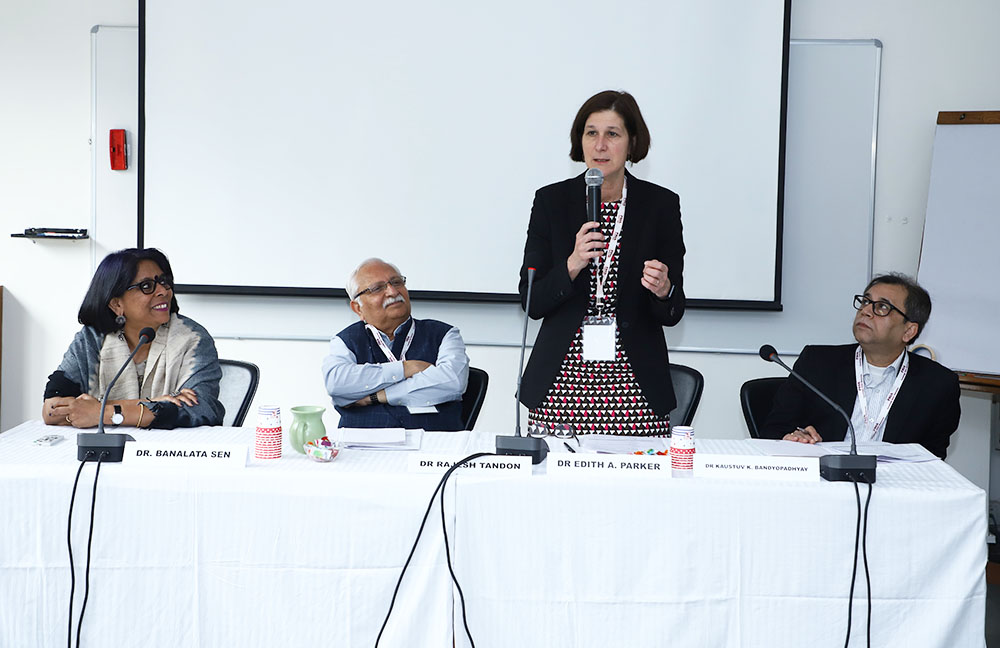 University of Iowa College of Public Health Dean Edith Parker partnered with Rajesh Tandon, founder-president of Participatory Research in Asia (PRIA), to organize and host a recent international workshop focused on the use of community-based participatory research (CBPR) methods to reduce the disease burden of environmental exposures.
Nicole Novak, assistant research scientist with the University of Iowa College of Public Health, also served on the organizing committee and participated in the workshop. Parker and Novak traveled to India for the workshop, which took place Feb. 26-28 in New Delhi.
The workshop brought together U.S. and Indian researchers and practitioners with expertise and interest in participatory research approaches. Topics addressed included air pollution, pesticide exposure, and environmental disasters, and how CBPR methods used in the United States might be adapted for India.
Funding for the workshop was provided by the Indo-U.S. Science and Technology Forum and the National Institute of Environmental Health Sciences.
In addition to encouraging the application of CBPR methods in Indian environmental health research projects, Parker said one objective of the workshop was to identify potential research partnerships linking Indian and U.S. professionals.
"India has some of the world's foremost leaders in participatory research methods, and also several talented researchers in the area of environmental health," said Parker. "But a CBPR approach is not used as often in the area of environmental health in India as it is in the U.S. Through our collaborative ties, we hope to be able to bring these areas of strength together in the field of environmental health research and for the benefit of population health."
More about the workshop and participants can be found online.
This story also appeared in the April 2019 edition of Environmental Factor.