Iowa researchers receive grant to explore supports for healthy aging in multigenerational families
Published on January 5, 2023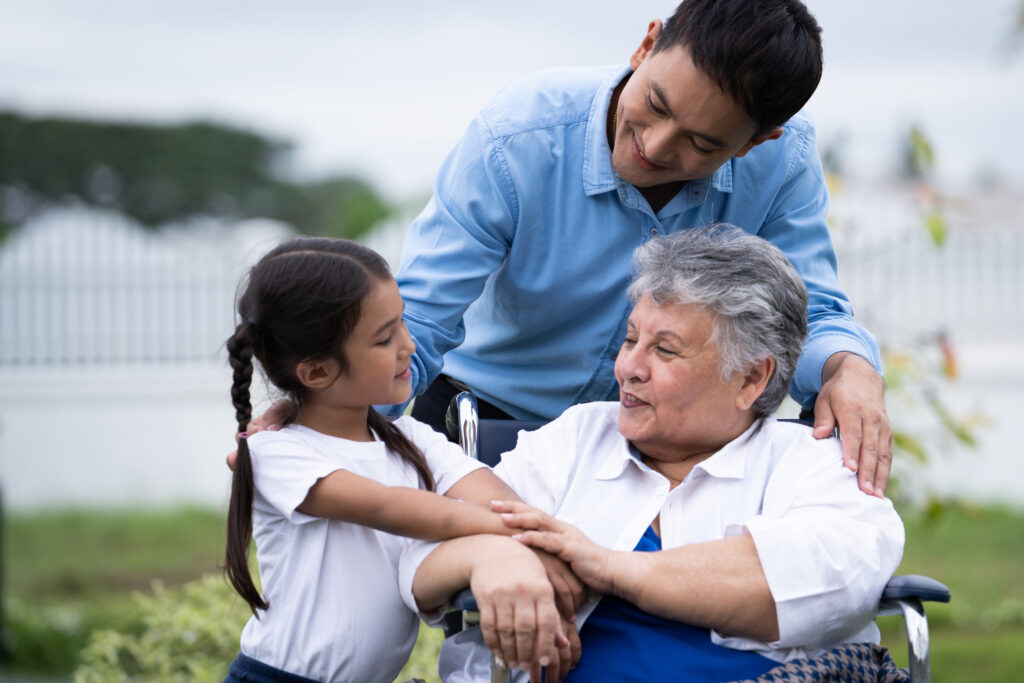 A team of University of Iowa researchers has been selected to receive an Obermann Center for Advanced Studies Interdisciplinary Research Grant for their project, "Healthy Aging Across the Life Course: Engaging Multigenerational Families Living with Chronic Conditions." The team includes Kimberly Dukes, research assistant professor of internal medicine in the Carver College of Medicine; Ebonee Johnson, assistant professor of community and behavioral health in the College of Public Health; and Duhita Mahatmya, associate research scientist in the College of Education.
The interdisciplinary research project will address the need to explore and develop family-based interventions that promote healthy aging in multigenerational families experiencing chronic illness. Multigenerational households—families that consist of three or more generations—have become a more prevalent family structure in the United States and provide essential caregiving functions.
The COVID-19 pandemic highlighted this reality and the challenges to multigenerational caregiving and health. Social and physical distancing requirements, quarantine expectations, and reduced access to formal services and support outside of the home were some of the pandemic-related factors that not only increased vulnerabilities of individuals experiencing chronic health conditions, but also increased caregiving responsibilities and stress for their family members. Pandemic restrictions along with the emergence of long COVID also pushed some families, especially those from racial/ethnic minority, immigrant, or lower socioeconomic status groups, into needing multigenerational structures and supports.
Existing research on interventions or best practices to support the health and well-being of multigenerational families often focuses on the individual with the chronic illness, the caregiver, or specific relationship pairs within the family (e.g., adult child–parent, grandparent–child). Less attention has been paid to multiple generations with relational dynamics and comorbid health needs as one unit. This interdisciplinary research team brings expertise in health care utilization and engagement, health equity and biopsychosocial outcomes, and family systems to center the lives of multigenerational families and understand what healthy aging might look like across the family life course.
The researchers will finalize a scoping review of the literature on multigenerational family-level health interventions and a specific aims page for an NIH-funding opportunity announcement on family health and family level intervention. The team will meet for four continuous weeks in the summer of 2023 to conduct the project.
The grant program is supported by the UI Office of the Vice President for Research and the Obermann Center's C. Esco and Avalon L. Obermann Endowment Fund. The award is also supported by special funds from the Laura Spelman Rockefeller grant overseen by the Obermann Center. This grant is dedicated to projects focused on the well-being and education of children and families.