Islet transplantation improves quality of life for people with type 1 diabetes
Published on April 11, 2018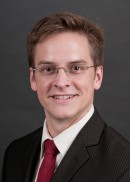 Quality of life for people with type 1 diabetes who had frequent severe hypoglycemia — a potentially fatal low blood glucose (blood sugar) level — improved consistently and dramatically following transplantation of insulin-producing pancreatic islets, according to findings published online March 21 in Diabetes Care. The results come from a Phase 3 clinical trial funded by the National Institute of Allergy and Infectious Diseases (NIAID) and the National Institute of Diabetes and Digestive and Kidney Diseases (NIDDK), both part of the National Institutes of Health.
Eric Foster, CPH clinical assistant professor of biostatistics, is the corresponding author of the paper, and the Clinical Trials Statistical and Data Management Center served as the clinical and data coordinating center for the study.
The greatest improvements were seen in diabetes-related quality of life. Islet recipients also reported better overall health status after transplant, despite the need for lifelong treatment with immune-suppressing drugs to prevent transplant rejection. Researchers observed these improvements even among transplant recipients who still required insulin therapy to manage their diabetes.
The trial enrolled 48 people with type 1 diabetes who had hypoglycemia unawareness — an impaired ability to sense drops in blood glucose levels — and experienced frequent episodes of severe hypoglycemia despite receiving expert care.
Previously reported clinical outcomes from the trial showed that islet transplantation prevents severe hypoglycemia and improves blood glucose awareness and control. The study was conducted by the NIH-funded Clinical Islet Transplantation Consortium.
"Although insulin therapy is life-saving, type 1 diabetes remains an extremely challenging condition to manage," said NIAID Director Anthony S. Fauci, M.D. "For people unable to safely control type 1 diabetes despite optimal medical management, islet transplantation offers hope for improving not only physical health but also overall quality of life."
Read the full NIH news release…
Additional Media Coverage
HealthDay, Serena Gordon, For Hard-to-Manage Type 1 Diabetes, Transplant Makes Life Better
UPI, Allen Cone, Islet cell transplants improve type 1 diabetes of participants in trial
Healio, Regina Schaffer, Islet cell transplantation improves quality of life in diabetes, hypoglycemia unawareness
LabRoots, Kara Marker, Islet Cell Transplantation Improves Quality of Life for Diabetics
LifeScience Daily, Dave Kovaleski, New treatment for certain type 1 diabetes patients could improve quality of life
The Beckley Register-Herald, Wendy Holdren, Study shows promise for type 1 diabetes
Drug Delivery Business News, Sarah Faulkner, NIH study finds islet transplants improve quality of life for people with Type I diabetes (also appears in MassDevice)
Diabetes.co.uk, Jack Woodfield, Islet cell transplantation improves severe hypo rates in people with type 1 diabetes
MPR, Islet Transplantation Improves Quality of Life in T1DM
MedIndia, Suchitra Chari, Type 1 Diabetes Patients Report Improved Quality of Life After Islet Transplantation
Re-prints of release: Medical Xpress, Global Health Newswire, Science Newsline, PharmaBiz.com, Technology.org