OEH students awarded Zwerling-Sprince Scholarship
Published on May 3, 2023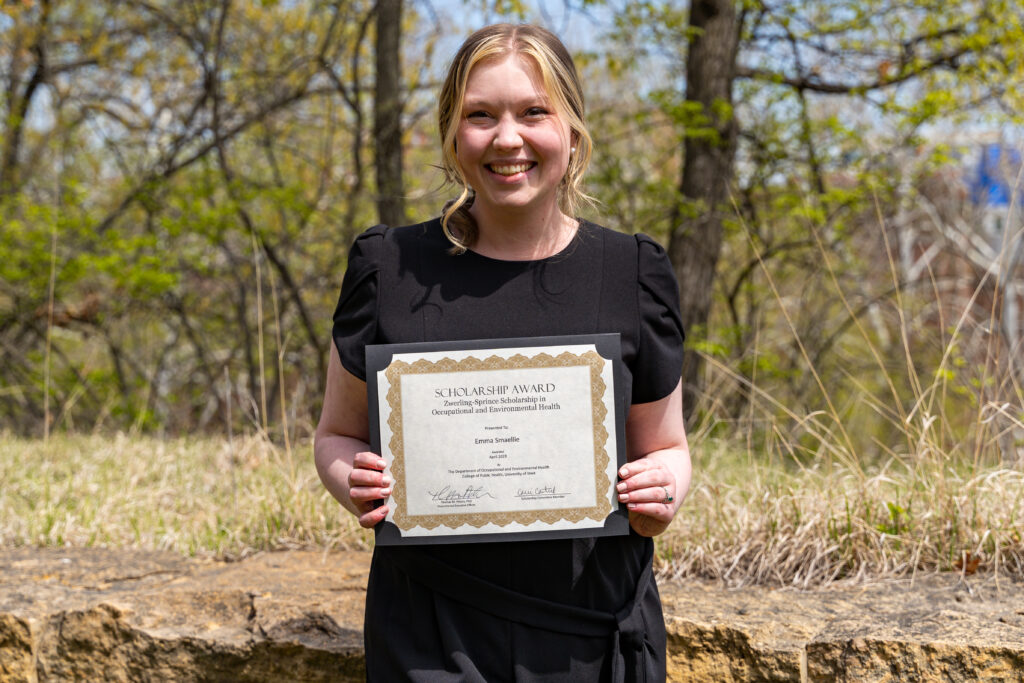 Emma Smaellie and Cynthia Maharani, both outstanding graduate students in the Department of Occupational and Environmental Health (OEH), were recently named the 2023 recipients of the Zwerling-Sprince Scholarship in Occupational and Environmental Health.
Smaellie is graduating in May 2023 with an MS in industrial hygiene. She is currently a graduate research assistant with the Great Plains Center, where she conducts outreach to farmers and agricultural workers to better understand respiratory protection practices and respirator fit testing.
In addition, Smaellie transformed the OEH department's industrial hygiene student group to the newly re-visioned Occupational and Environmental Health Student Association at Iowa with an updated mission, revised constitution, and membership inclusive of all programs in the Department of Occupational and Environmental Health. One of her endorsers described her as an "excellent ambassador for the OEH Department."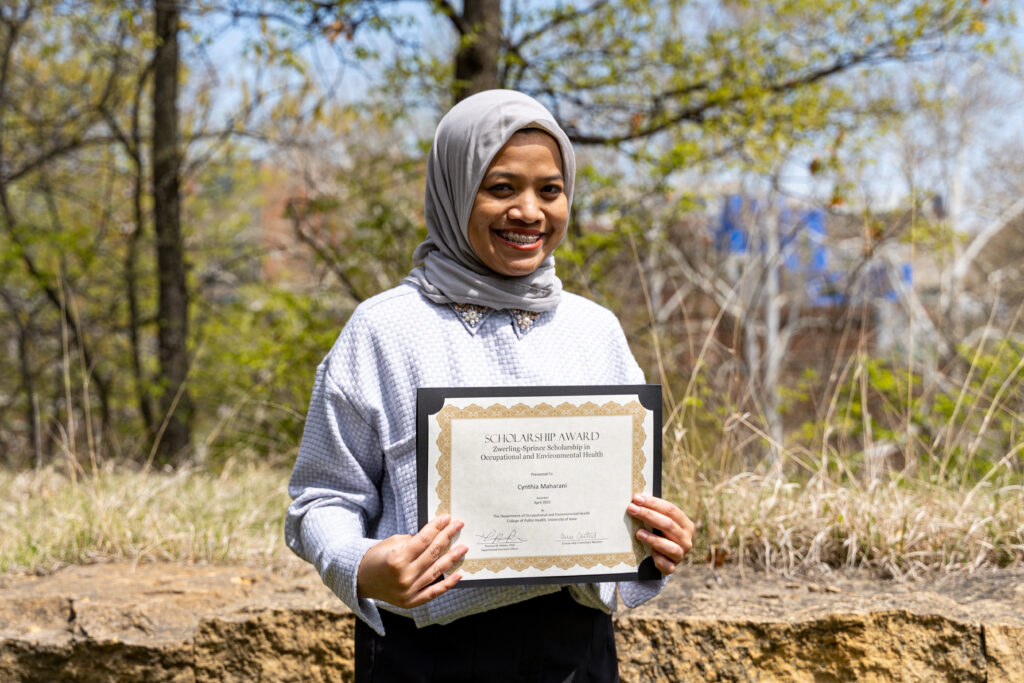 Maharani is working on her PhD in occupational and environmental health. Her dissertation research focuses on understanding barriers and facilitators to implementing occupational safety and health programs in small- and medium-sized manufacturing companies in Indonesia. She was a mentor for the College's Public Health International Student Advisory Board that liaises with international students to optimize their learning and all other aspects of their transition to Iowa.
In addition, Maharani is currently a graduate research assistant with the UI Institute for Public Health Practice, where her supervisor states that she has been "instrumental in advancing a health equity program for the public health workforce, tackling critical social, political, and economic determinants of health."
The Zwerling-Sprince scholarship is named for two University of Iowa faculty members — Craig Zwerling and Nancy L. Sprince — who served in senior leadership roles in the College of Public Health during a period spanning more than 20 years.
Dr. Zwerling was an injury epidemiologist who, during his 21-year career at the University of Iowa, led groundbreaking research in occupational injury and health. He also directed the UI Injury Prevention Research Center and served as the first head of the Department of Occupational and Environmental Health.
Sprince is an occupational medicine physician specializing in respiratory diseases. She directed the UI Heartland Center for Occupational Health and Safety and was the director of the Occupational Medicine Residency Program.