One Health student group hosting talk by Smithsonian 'Outbreak' curators
Published on March 23, 2022
"Outbreak" Exhibit
The University of Iowa One Health student group is hosting the Smithsonian exhibition "Outbreak: Epidemics in a Connected World" from March 22 to April 1, 2022.
The exhibition, on display in the College of Public Health Building first-floor atrium, highlights how pathogens can spread to people from wildlife and livestock, why some outbreaks become epidemics, and how human, animal, and environmental health are connected as "One Health." The local exhibition is a customized version of a larger display at the Smithsonian National Museum of Natural History in Washington, D.C.
Virtual Lecture
In addition, Dr. Sabrina Sholts and Dr. Daniel Lucey, curators of the Smithsonian exhibit, will present a virtual lecture about their work developing this exhibition and the theme of One Health on April 12 at 6 p.m. The lecture is free and open to anyone and can be joined via Zoom at https://uiowa.zoom.us/j/91233604373.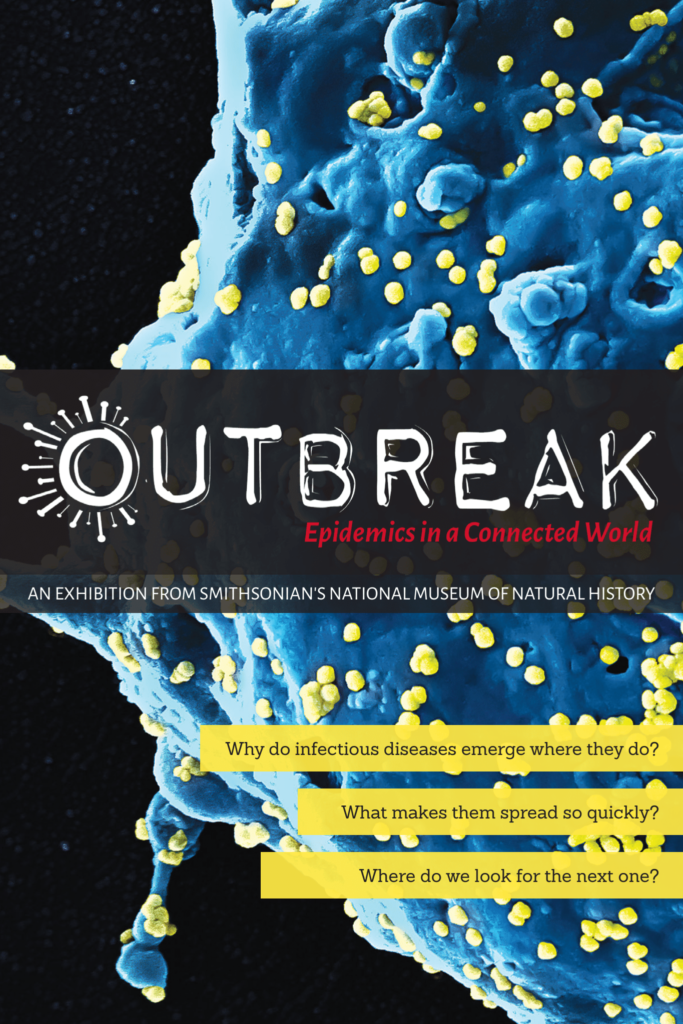 "We want people in all countries and settings to have effective communication tools about infectious diseases and One Health," said Sholts, lead curator of the exhibition and curator in the Department of Anthropology at the National Museum of Natural History. "We see this as an extraordinary opportunity to raise awareness about pandemic risks and make everyone safer in our connected world."
"Outbreak" opened at the National Museum of Natural History in May 2018, in commemoration of the 100th anniversary of the 1918 influenza pandemic.
For more information or questions about the local exhibition, please contact Kavya Raju at kavya-raju@uiowa.edu.