Q&A: Kori Thomas' journey to health administration
Published on October 26, 2022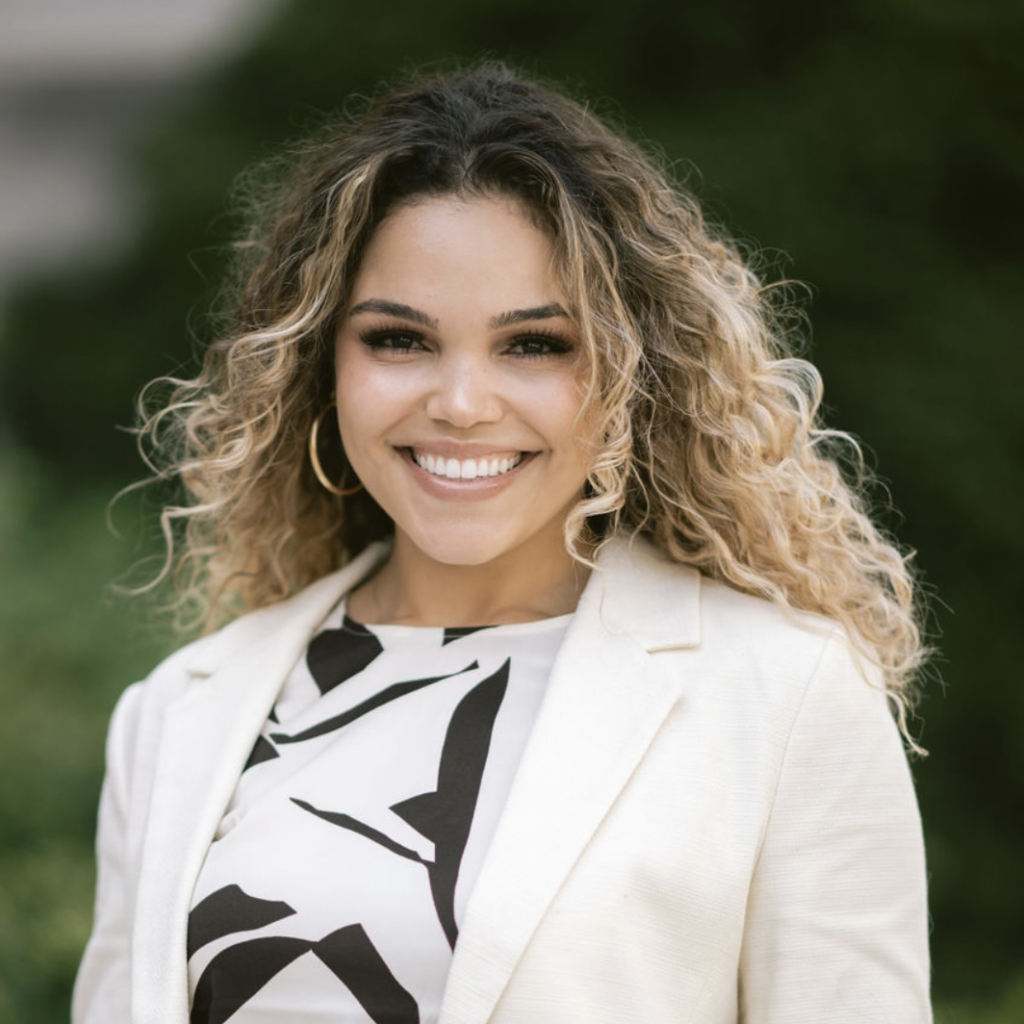 Kori Thomas received her MHA from the UI College of Public Health in May 2022 and is currently serving as a first-year administrative fellow at Baylor College of Medicine in Houston, Texas. An administrative fellowship program in health care is a post-graduate program designed to provide health care professionals with essential hospital management and administration training in ambulatory care and in-patient settings. Kori recently took a few minutes to answer some questions about her fellowship and how her education prepared her for a career in health care.
What is your hometown and state?
Fairfax, Virginia
What were your degrees?
BA in health and human physiology: health promotion
BA in global health studies
Master of Health Administration
What made you choose a career in health care administration, or how did you find yourself on this career path?
I have always had a passion for health in general. I began my health care journey with my global health degree. My family is from Haiti, and I had an interest in working for a Haitian non-profit after graduating. I completed a couple of internships during my summers in Haiti and found I had a large interest in hospital administration. Once coming back to the U.S., I added on my health promotion degree to gain more knowledge surrounding overall wellness and what is encompassed in identifying as a healthy individual. During my final summer before senior year, I completed an internship at a critical access hospital in Vinton, Iowa, to ensure that health administration was something I could see myself doing; turned out I loved it. Later on, I applied to Iowa's MHA program, and it has been history since. I have received wonderful experiences and exposure to different organizations and leaders who have been nothing but supportive. Overall, I have the drive to improve health care for underserved communities who experience the daily inequalities and inequities in our current health care structure.
How are you applying your education in your fellowship?
I am applying my education in my fellowship in many ways. Baylor's fellowship is incredibly unique because I have the opportunity to work across clinical, research, and education, and this requires a significant amount of collaboration and communication. Along with this, I have been working heavily with the data analytics team and the pro forma team to create different business plans and presentations for the process Baylor uses to demonstrate the rationale for hiring different faculty and providers across the college. Overall, I have used a majority of the hard skills I learned during my time in Iowa's graduate program, and I have never felt unprepared at any moment during my fellowship thus far.
How did your education prepare you for your career?
The education I gained in the classroom was valuable and critical for my success as a student, and even as a fellow. However, it was what we learned outside of the classroom that has been imperative to my success so far. The networking events, the conferences, the professional panels, and more is what prepared me well for my career. I have always been able to connect with people on a personal level, but connecting with people on a professional level is widely different and the program prepared me very well for that.
What does an average day at work look like?
There are no average days in this industry. Typically, I come to work and get roped into something new that's starting, attend meetings, or work on projects.
What excites you about your current position?
What excites me most are the endless opportunities that can come from being a fellow. Currently, I am gaining exposure across all three missions of Baylor and developing relationships inside and outside of the organization. Every day is something new, and as the fellow you have the opportunity to help anywhere. As someone who is just entering this field, I am ecstatic for my next steps because there are so many different avenues I can take.
What was your favorite public health class and why?
My favorite class during my program was Healthcare Management with Tim Kan. The level of exposure we received as graduate students was incredibly valuable. Tim Kan currently serves as University of Iowa Health Care's (UIHC) Chief Growth Officer and was able to provide a wealth of knowledge to our cohort in just the first semester of school. He provided real-world examples, along with challenging us to think outside of the box for tangible solutions to help solve some of the most pressing needs UIHC was facing, along with other systems.