Q&A: PhD student Redwan Bin Abdul Baten embraces research, advocacy, and activism
Published on May 18, 2021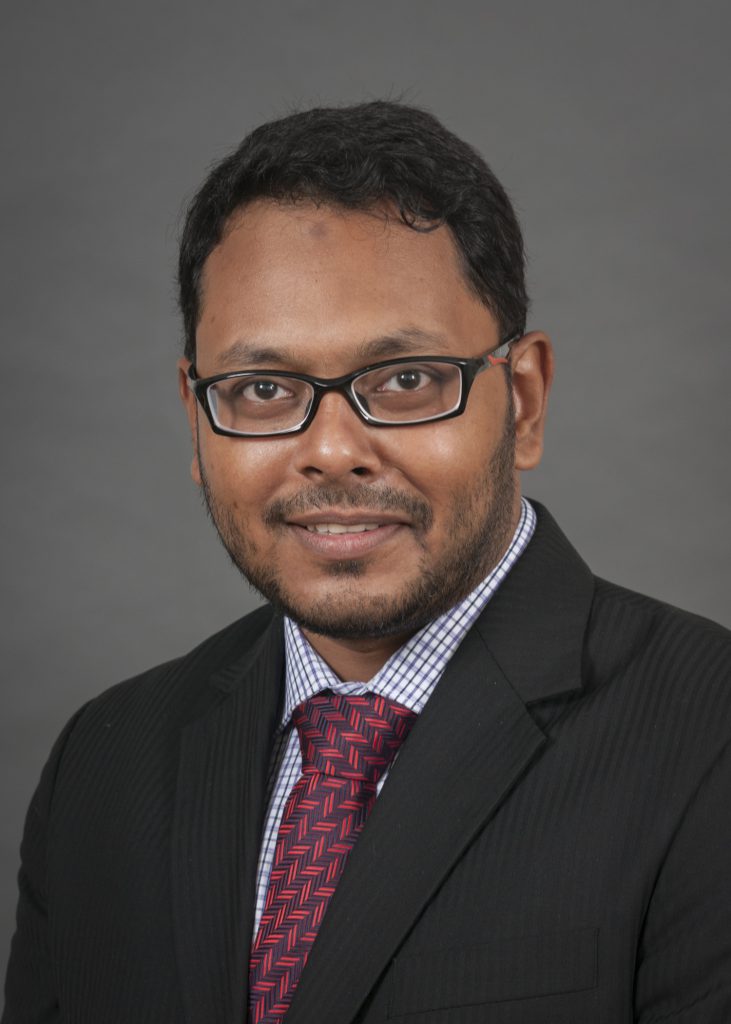 What is your degree/program of study?
I am a PhD candidate in the Department of Health Management and Policy.
Where is your hometown and country?
I was born in Dhaka, Bangladesh; grew up in Saudi Arabia; went back to Bangladesh for high school, went to dental school and also did an MPH; then came to the U.S. to pursue a PhD degree.
What motivated you to pursue a degree in public health?
After dental school, I signed up with the public health care system and worked for three years in rural areas of my country. The experience of working directly with people in resource-poor settings changed my perspectives about health care and life in general, which led me to the field of public health.
I was naturally attracted to the field of health economics and policy and enrolled in an MPH program during that time. While doing my MPH, every week I had to travel across the country from my rural posting area to the capital city of Dhaka to attend classes. I traveled hundreds of miles every week and made the journey by boat, bus, train etc. Meeting hundreds of people along these journeys made me think deeply about the issues people go through daily and how policymakers can contribute towards alleviating a lot of those problems. Pursuing a higher degree in public health seemed to be the natural outcome of that experience.
What have you found most valuable about your University of Iowa public health education so far? 
Here at the College of Public Health, I have been able to work on a lot of different projects; I have taken classes from several departments as well. All of this has humbled me. It also has deepened the respect I have for my fellow researchers, as everyone brings unique skills and perspectives to the table. I am a big fan of teamwork and have learned more from my fellow doctoral students than anything. Participating in CPH events such as the annual Global Health Case Competition has expanded my horizon of thinking as well. The faculty, staff, and students here are very helpful and there is much opportunity for collaboration. At the same time, the environment is professional, and everyone tries to make progress by solving problems.
Have you been able to work with a faculty member or center on research? 
Over the past few years, I have worked with my advisor, Professor George Wehby, on health economics projects, with Professor Keith Mueller and the Rural Policy Research Institute (RUPRI) on rural health projects, with Professor Marcia Ward and the Rural Telehealth Research Center (RTRC) on telehealth projects, Dr. William Story on global health projects, Dr. Hari Sharma on long-term care projects. So, I have had the opportunity to gain experience from working with several subject leaders and centers.
What have your experiences working in public health so far meant to you?
I am trying to better understand how we can translate day-to-day health issues into actionable policy items. As researchers, it is our job to provide the evidence, the stronger the evidence the better. The field of public health is so vast that it may take a lifetime to contribute towards the growth of just a niche area. So, we need to keep crunching those numbers!
You have been very involved in Graduate and Professional Student Government at Iowa, including chairing the GPSG Health and Safety Committee. What have you learned from this experience?
I signed up as the health and safety chair of GPSG with the aim to serve my fellow graduate and professional students. During a global pandemic, I was looking for ways to serve and felt that I could utilize my public health background in this situation. Throughout the past year, I have served in several health-related committees set up by the university and have tried to share the graduate and professional student perspectives at these forums.
For example, in response to the pandemic, our university created a website on mental health, and I was invited to share student perspectives. We also conducted the COVID-19 survey to see how graduate and professional students were doing during the pandemic. I was able to bring together a wonderful multidisciplinary team of student researchers to form a 'Data Team' to conduct this survey. Our survey report has been positively received by the university administration and is being used to inform several policy initiatives across campus.
I also tried to do an appreciation event for the health care workers at the University of Iowa who served heroically during the pandemic. Through all these efforts, I was able to bring together many people from different departments across the campus. I am proud to say, as true Hawkeyes, we all showed up to serve our community when it was most necessary.
 Have you been involved with any other student organizations at the University of Iowa?
Yes, I have been busy! I have served as the graduate co-chair of the International Student Advisory Board (ISAB), president of the Bangladeshi Students Association (BSA), founding member of the Public Health International Student Advisory Board (PHISAB), vice-president of the AcademyHealth Student Chapter, an ambassador with the College of Public Health Graduate Student Ambassador program, and recently I have joined the College of Public Health Graduate Student Association.
What are your plans after graduation?
Research, advocacy, and activism – these are the three areas I am most interested to serve in. My primary goal is to keep doing research. I also have interest in teaching. Whatever position allows me to do these things, I will sign up!
What advice do you have for students thinking about pursuing a degree in public health?
Think big and live plainly – that is a motto I adhere to quite seriously. Thinking big helps us to take a comprehensive approach towards health and public health. Simple living helps us to shift our focus and energy towards helping others and solving the problems of this world. We need to do much more for the vulnerable populations around us. So much to do before we can rest! So, please come and join the wonderful field of public health!
Any other details you'd like to share?
Of course, my parents, wife, son, and daughter are the ones who have made everything possible and I have no words to thank them. I have overcome significant obstacles to be where I am today. My struggles have been upstream, and my efforts have always focused on the grassroots level. These experiences have taught me about life, humbled me, and motivate me to continue working every day. In conclusion, life is short, we need to contribute as much as we can, serve in whatever way we can, there simply isn't enough time. So, buckle up, and start your journey already!