Rima Afifi to present the 2023 Distinguished Faculty Lecture Nov. 1
Published on September 6, 2023
"Narrative Change and Relationship Building: Why Love Matters in Achieving Social Justice"
When: Nov. 1, 2023, from 12:30 to 1:30 p.m.
Where: Callaghan Auditorium (N110 CPHB) and Zoom for those outside of Iowa City
Summary: In this lecture, Dr. Afifi reflects on fundamental components in the quest for health equity and social justice, gathered through lived experience and over 25 years of public health teaching, research, and practice. She weaves through stories of connecting with communities and changing narratives to demonstrate the power of listening, seeing, hearing and acknowledging the complex identities, realities, and contexts of individuals and communities; and the essential necessity of working with love and centering dignity in the advancement of equity and justice.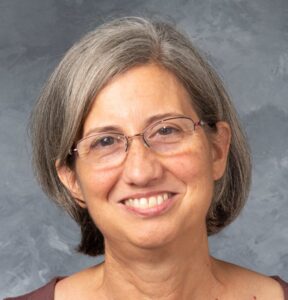 Dr. Rima Afifi has been named the 2023 College of Public Health Distinguished Faculty Lecturer. She is currently the director of the Prevention Research Center for Rural Health and professor in the Department of Community and Behavioral Health in the University of Iowa College of Public Health.
Dr. Afifi received a BS in psychology from the University of Iowa in 1987. She received an MPH in health behavior and health education from the University of North Carolina, Chapel Hill, in 1989, and a PhD in health services research from St. Louis University in 1997. She spent 20 years in various roles at American University of Beirut in Lebanon before joining the faculty at Iowa in 2017.
Dr. Afifi engages in public health research and practice with intent to promote social, community, and policy environments conducive to well-being. She advocates for an emphasis on social, structural, and commercial determinants of health to promote equity and justice. Her research interests range from the impact of global politics, economics, trade, refugee health, and mental health to substance use. She uses principles and methods of Community Based Participatory Research to equalize power, voice, and self determination of communities experiencing marginalization; and is interested in intervention and implementation science. Much of her research and practice has centered on adolescent and youth health and well-being, and on the Arab world.
Dr. Afifi has published more than 100 peer-reviewed manuscripts and has served on numerous editorial and advisory boards. She regularly presents nationally and internationally and is renowned for her expertise. She is also a treasured mentor, dedicating time to over 100 students in her career. We are delighted to celebrate her work, leadership, and mentorship!
Individuals with disabilities are encouraged to attend all University of Iowa-sponsored events. If you are a person with a disability who requires a reasonable accommodation in order to participate in this program, please contact the College of Public Health in advance at 319-384-1500.