Supporting Safer Workplaces
By Jennifer New
Published on July 9, 2021
Three UI centers provide research and education to protect worker health and safety.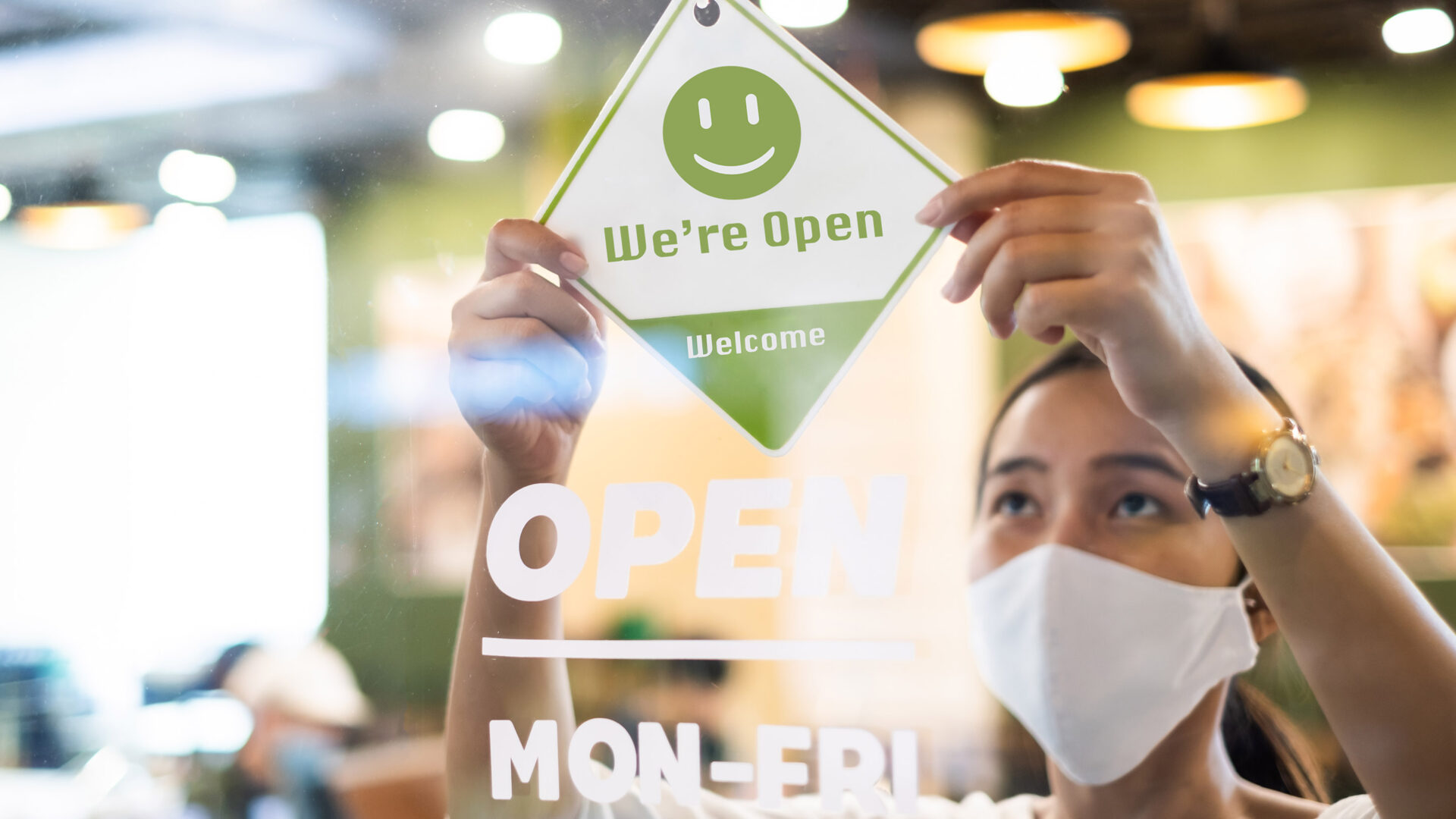 As most of the University of Iowa (UI) moved online last March due the COVID-19 pandemic, Justin Newnum's work was ramping up. Throughout the past year, the UI occupational safety specialist has been busy developing methods to protect the university's essential workers and keep critical health clinics open.
His first job was to help ensure that the vital N95 respirators used across campus, including UI Hospitals and Clinics, could be maximized. Usually, the proper fit of these respirators was tested with a procedure that required puncturing the respirators, causing them to be thrown away after the test. In the midst of a worldwide shortage of personal protective equipment, the destruction of N95 respirators just wasn't an option. Newnum trained staff to use an older fit test that was equally effective and allowed the respirators to be reused.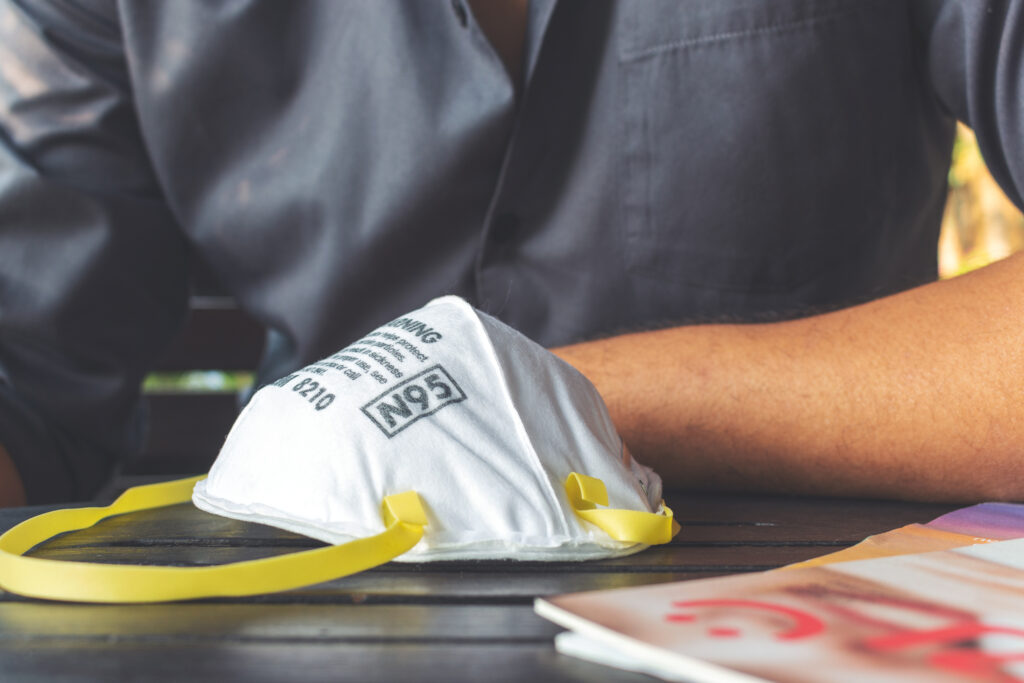 By summer 2020, Newnum was a part of a health and safety subcommittee reporting to the UI Critical Incident Management Team (CIMT). The group of about 20 individuals made recommendations to the CIMT regarding the safe operation of the UI during the pandemic. They faced an ever-changing puzzle, says Newnum, who recalls, "We'd have a conversation about getting students back in the dorms in the morning, and by the afternoon new research had been published that went against that plan."
The production and dissemination of rapid research pertaining to workplace safety was a key focus for Newnum and his colleagues when they sought a safe way to reopen the UI College of Dentistry's clinics in the face of numerous COVID challenges.
"Our team collaborated to understand how to control the aerosols and particles emitted when teeth are being worked on," explains Newnum. Their findings and recommendations were shared with other colleges of dentistry across the country.
COVID Shines Light On Workplace Safety
The COVID-19 pandemic has made many people more aware of and appreciative for the professionals who research and protect workplace safety. Their expertise on everything from ventilation and how aerosols spread to best practices for managing remote workers has been critical to the operation of airlines, schools, restaurants, fitness centers, office buildings, and every other manner of public interaction. Many who work in this area have the National Institute for Occupational Safety and Health (NIOSH) to thank for either their degree or their research funding.
Take Newnum, for example. In 2010, he earned an MS degree from the UI College of Public Health's Industrial Hygiene Program, based in the Department of Occupational and Environmental Health. It was not a degree or professional path he had anticipated; however, following an undergraduate degree in environmental science, he learned about graduate school opportunities with funding provided by NIOSH. The area appealed to Newnum for personal reasons: his grandfather died as the result of asbestos exposure as a shipyard worker. A full-ride scholarship from the UI's NIOSH-funded Heartland Center for Occupational Safety and Health sealed the deal and brought him to Iowa, where he still lives, now sharing his expertise as a UI employee.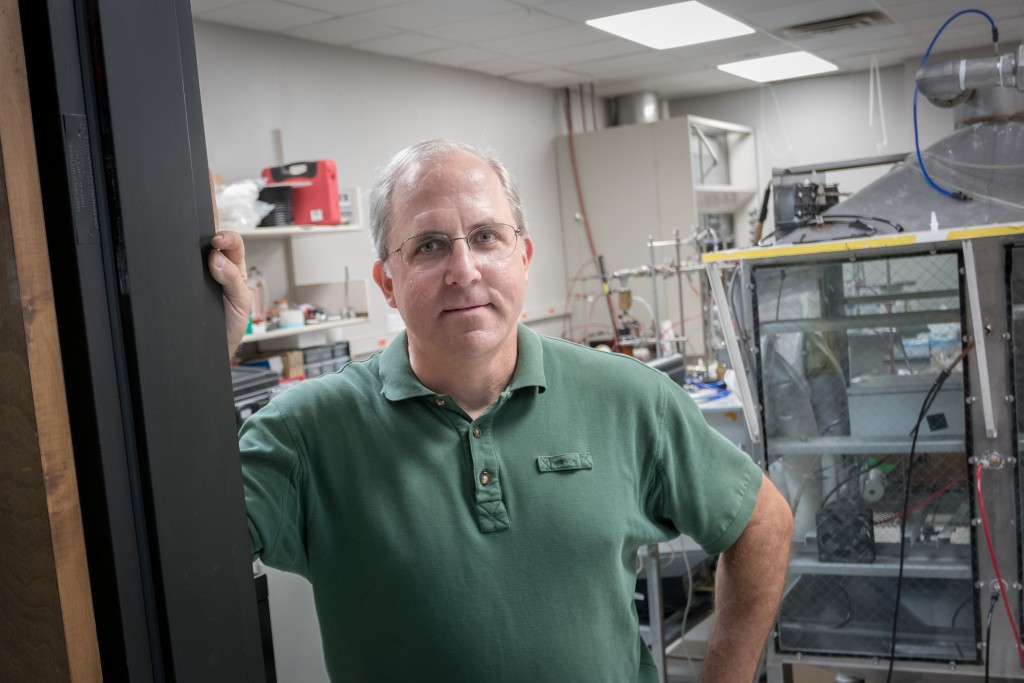 Patrick O'Shaughnessy directs the Heartland Center, one of the UI's three NIOSH-funded centers, and the training grant that funded Newnum's graduate education. O'Shaughnessy notes that the UI is the only institution in the country that is home to three NIOSH centers, which brings particular advantage and distinction to the campus and state.
"These centers are massively advantageous to the university," he says. "They help us maintain research and funding, perform outreach and continued education, and train professionals needed by our state and region."
Fifty Years of Greater Safety
Currently celebrating its 50th year, NIOSH is an agency of the Centers for Disease Control and Prevention. It was created by the Occupational Health and Safety Act (OSH Act) of 1970 to provide independent, objective research concerning worker well-being and to translate it into practice.
O'Shaughnessy, professor of occupational and environmental health, worked in construction before pursuing a degree in industrial hygiene. He notes that the OSH Act brought greater awareness of the need for expertise related to worker health. The act also established the Occupational Safety and Health Administration (OSHA), responsible for making and enforcing new regulations to protect workers who had previously been viewed all too frequently as expendable.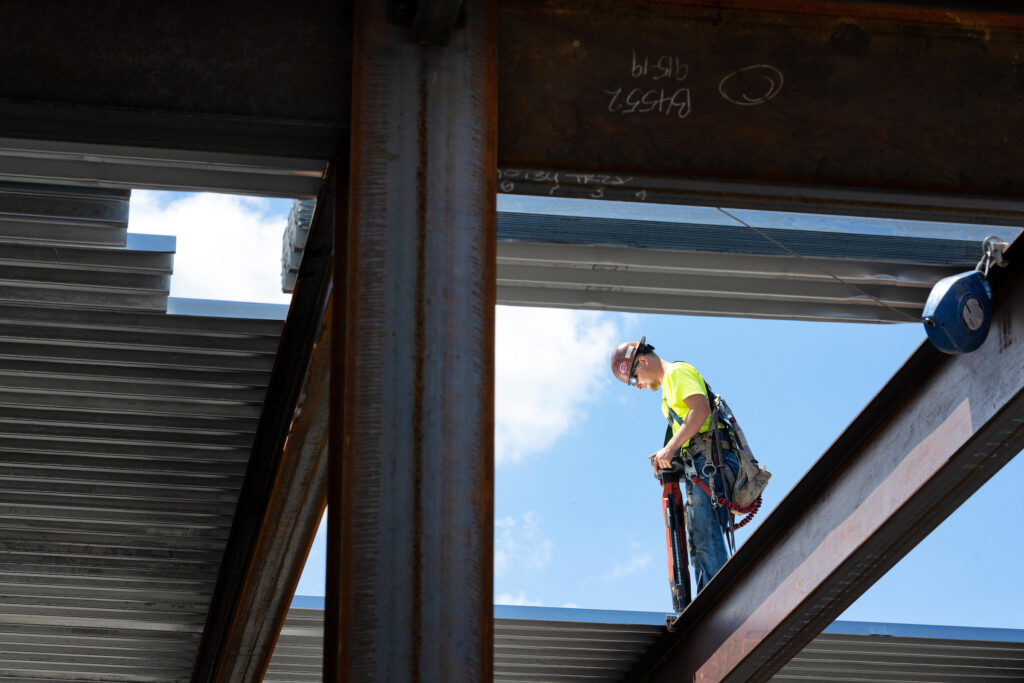 Prior to OSHA, there was little safety regulation in the workplace. Exposure to chemicals, dangerous machinery, loud noises, and other hazards routinely harmed and even killed American workers. As OSHA provided for greater oversight of workplaces, NIOSH was formed to deepen research about workplace hazards. A significant portion of the total NIOSH budget is allocated to 35 university-based centers around the country, which set their research and teaching agendas in response to the central agency's funding.
Today, the NIOSH-funded centers at the UI provide a triad of service to Iowa and the Midwest region. The College of Public Health houses all three NIOSH-funded centers:
These centers perform research on issues that face workers across multiple industries and they disseminate their research findings to employees, employers, and a variety of health and safety advocates. Around a third of the students trained in the UI's occupational health and safety programs remain in the state after graduation, protecting workers throughout Iowa.
The UI centers serve Federal Region 7, which includes Iowa, Nebraska, Missouri, and Kansas. To address worker protection needs throughout this area, these centers conduct research to answer questions about protecting both rural and agricultural workers across the region.
The Future of Work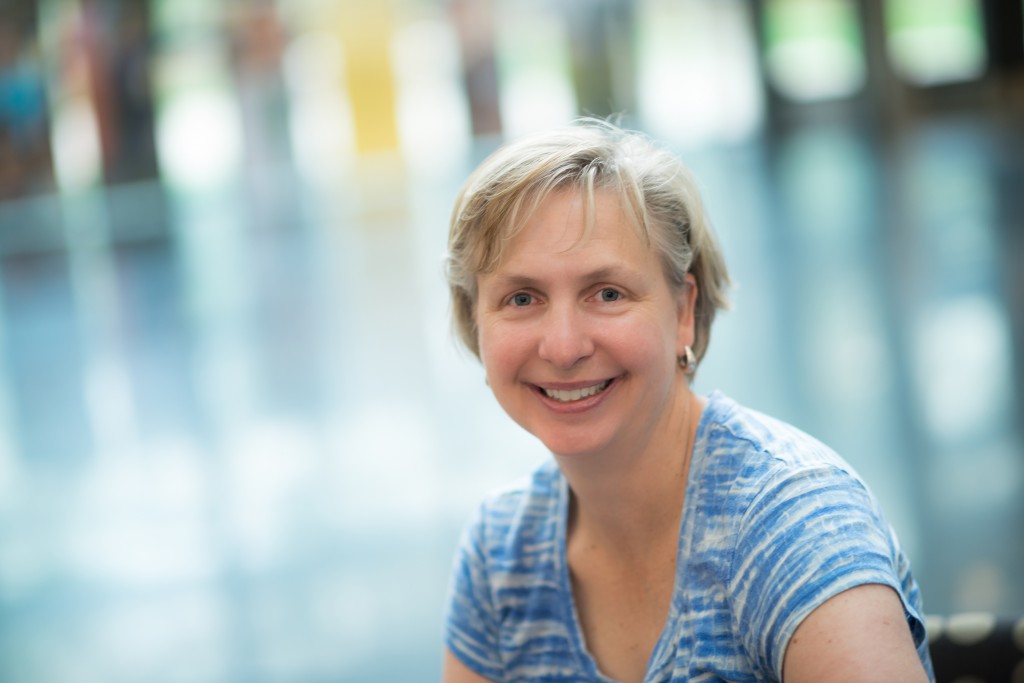 Diane Rohlman, professor and Endowed Chair in Rural Safety and Health, directs the Healthier Workforce Center of the Midwest, which provides free and low-cost resources and education for employers and practitioners to support worker well-being. With a focus on Total Worker Health, a core NIOSH concept, the center partnered with researchers at Washington University in St. Louis to survey workers at both universities regarding the effects of COVID-19 on their experience of work.
"After following workers throughout the year," says Rohlman, "we have made recommendations to leadership that will help define the future of work at the University of Iowa." One result they found was how unfamiliar many supervisors were with remote work. The center is now partnering with the UI Tippie College of Business to create training for how to supervise remote workers.
Another project that has been central to Rohlman and her colleagues is a partnership with the Associated General Contractors of Missouri to create a workplace suicide prevention campaign and a training for opioid awareness in the construction industry. Construction workers' use of opioids to combat pain from excessive workplace demands has been high in recent years, too often resulting in death.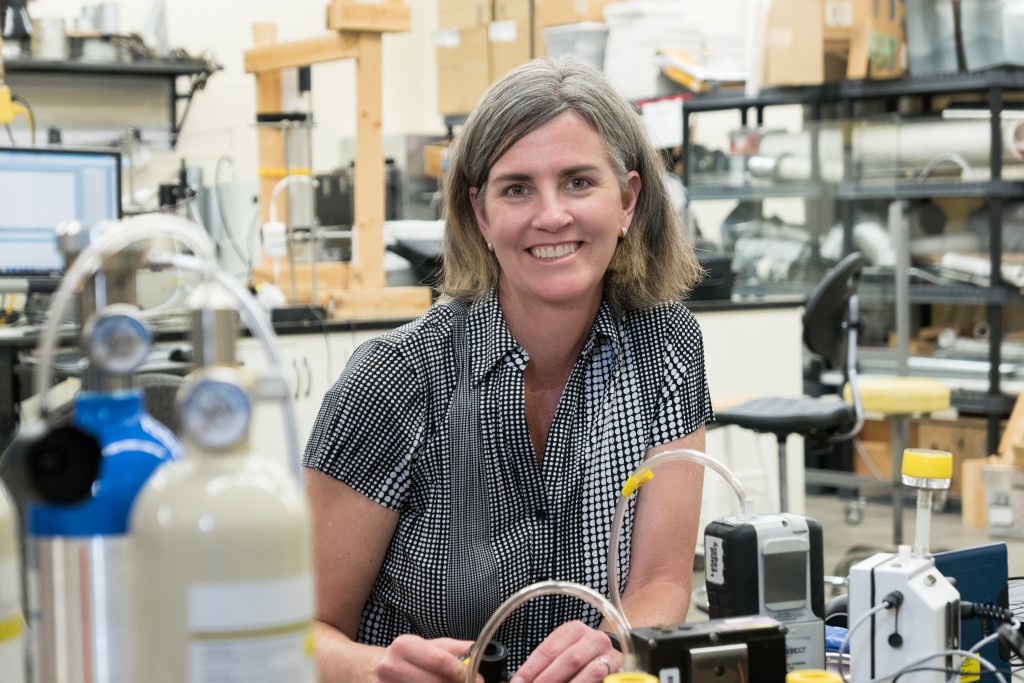 The UI-NIOSH center most focused on agriculture is the Great Plains Center for Agricultural Health, which is directed by Renée Anthony, professor of occupational and environmental health. Anthony provided industrial hygiene and safety skills to protect workers in the pulp and paper industry before attaining her PhD.
Much of Anthony's career focuses on reducing exposure to hazards. She has received funding from NIOSH to investigate contaminants in concentrated animal feeding operations (CAFOs). The dust and gasses in these facilities can cause serious breathing issues for those who work in them; finding cost-effective ways to recirculate the air is crucial to protecting these workers, which also helps productivity.
Farm vehicle safety is another focus of the Great Plains Center. More than 2 million Americans work in agriculture, which remains among the most perilous occupations. Tractor roll-overs account for more than a third of fatal and non-fatal agricultural incidents, and Iowa leads the nation in deaths by tractor roll-overs. The center provides educational resources and other outreach to improve farmers' understanding on the subject.
The center also investigates factors associated with farm vehicle crashes. A team led by Cara Hamman, clinical assistant professor of epidemiology, has deployed GPS and video technology to develop targeted safety campaigns intended to improve rural roadway safety and driving behaviors near farm vehicles.
Each of these NIOSH centers provides pilot grants to encourage new research that responds to NIOSH's priorities and provides junior investigators with the chance to develop as health and safety professionals. Recent examples of funded projects include a text-messaging mental health intervention for farmers and a research study examining the relationships between agricultural production practices and stress among women farm operators in Iowa.
Impact on Workplaces
The impacts of the three NIOSH-funded centers at the UI are numerous but often hidden. While there is an expectation that workplaces should be safe, there is often little thought given to the people who help to establish safety protocols or figure out solutions–particularly in the midst of a crisis. But workers in every occupation, whether they are teachers, health care workers, farmers, or meatpacking processors, have all benefited from the highly trained professionals and researchers produced by the UI College of Public Health. These researchers are on the forefront of looking toward current and emerging hazards.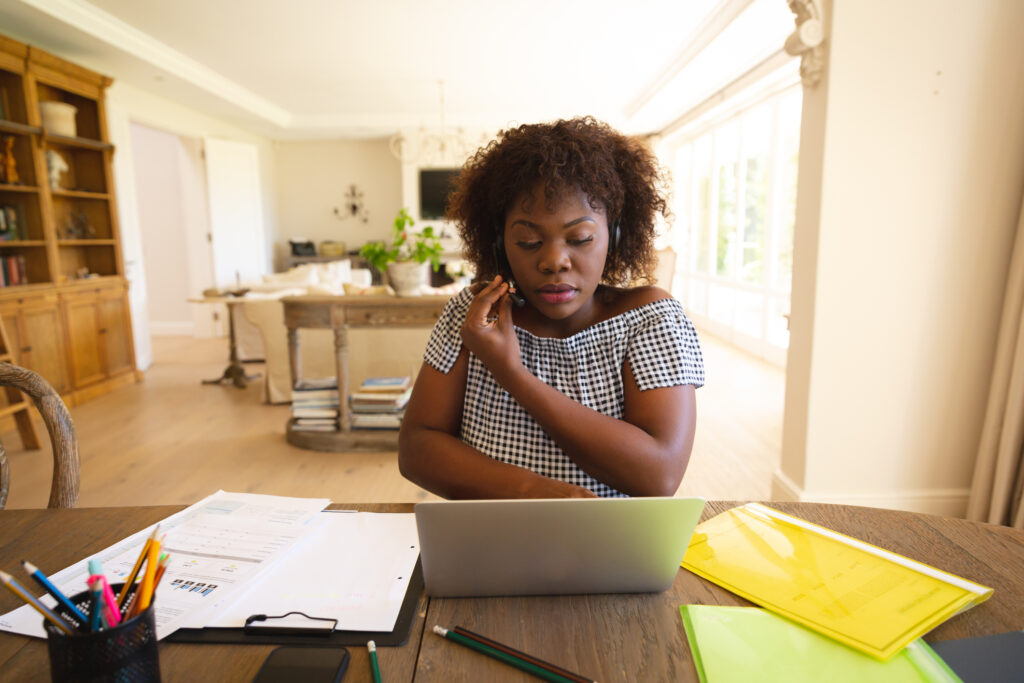 How Americans work and what they do are changing rapidly. The manufacturing jobs with high levels of injury that led to greater workplace protections over the past century are being replaced by service and technology-rich sectors. These occupations may not have the same kind of dangers as an assembly line, but all work has inherent threats. The COVID pandemic exposed the mental health toll that remote work can sometimes take on unsupported workers. The shadow of the opioid crisis continues to hang over the construction industry. Workers throughout the agricultural sector face elevated safety risks as production equipment and operating costs grow.
"How do we safeguard workers in the future?" asks Rohlman. It's a question that is as pertinent today as when NIOSH was formed a half century ago.
Since the Heartland Center was established in 2000, over 250 graduates have gone on to apply their training that reaches thousands of workers.
The Agricultural Safety and Health Core Course has been delivered 38 times to a total of 1270 trainees since 2011.
The Heartland Center provides continuing education to more than 2,000 occupational health and safety professionals each year, most of them Iowa residents.
Since 2011, the Great Plains Center has awarded 33 pilot grants of up to $30,000 per project to academic researchers and community organizations.
The Healthier Workforce Center of the Midwest pilot grant program has provided more than $400,000 to community organizations and researchers to address safety and health in a range of workplaces.
NIOSH funding directed to the three UI centers for education, research, and outreach has exceeded $4 million each year from 2011 to 2020.
---
The Core Course

One of the most wide-reaching educational efforts of the NIOSH-funded Great Plains Center for Agricultural Health is its course "Agricultural Safety and Health." Also known as "The Core Course," it has been offered by the College of Public Health since 1972 and has since been adopted by other states and countries.

"The course was initially developed for physicians, but has been expanded to include other health and safety professionals," says Diane Rohlman, who currently directs the course. "There are a lot of health care workers in rural communities who have no agricultural experience. The Core Course was created to help them be more aware of threats and how to prevent injury and illness."

The weeklong course includes training in youth safety on farms, livestock handling, lung disease, gas monitoring, and safe use of multiple kinds of chemicals and vehicles. An array of workers commonly sign up for it, including nurses, veterinarians, and farmers. Rohlman notes that the UI has developed spinoff courses for other states and has recently partnered with other institutions to offer the course in Australia and Turkey.