UI study explores the role of hospital privacy curtains in infection control
Published on April 25, 2019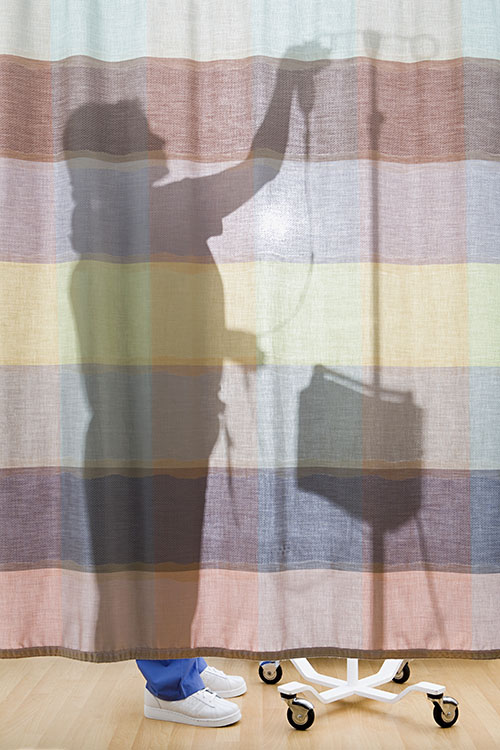 A new study led by researchers from the University of Iowa College of Public Health adds to growing evidence that antimicrobial hospital privacy curtains could play an important role in reducing environmental contamination in the health care setting.
Privacy curtains are used throughout health care facilities in shared rooms, emergency departments, pre-op, post-anesthesia care, and intensive care units to provide patients with needed privacy during interactions with health care staff and during family visits. Despite the fact that these fabric barriers have been demonstrated to harbor pathogens after just one week of use, privacy curtains can remain in use for several months, except when visibly soiled or in rooms where the patient was under contact isolation for infection.
Because privacy curtains are handled frequently by health care providers, patients, and visitors, there is growing concern over curtains as a vector for cross-contamination of bacteria and viruses that may contribute to nosocomial infections.
In the study, researchers evaluated three different sets of privacy curtains over a three-week period in a surgical and neurological intensive care unit at University of Iowa Hospitals & Clinics: antimicrobial-impregnated curtains; antimicrobial curtains sprayed with a sodium hypochlorite-based disinfectant; and standard untreated privacy curtains.
Each curtain was sampled twice weekly for three weeks to assess for growth of pathogenic bacteria. Every curtain was found to eventually be contaminated. The time-to-contamination was found to be longer in the antimicrobial curtains. The antimicrobial curtains that had been sprayed with a sodium hypochlorite spray showed the greatest reduction in pathogenic contamination, although this reduction did not last more than three days.
The findings of the study will be presented at the Society for Healthcare Epidemiology of America (SHEA) Spring Conference in Boston by lead author Geneva Wilson, MPH, doctoral candidate in the UI Department of Epidemiology.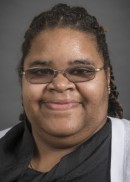 "Privacy curtains in hospitals are often touched by health care staff as well as patients and visitors, making them a major source of potential pathogenic bacterial contamination," said Wilson. "This study is further evidence that antimicrobial privacy curtains could be useful in reducing environmental contamination in health care settings. The study also revealed a novel use of a sodium hypochlorite-based product on the antimicrobial privacy curtain to reduce pathogenic bacterial contamination and resist recolonization for a greater period of time."
Other members of the UI research team included Virgil Jackson, Marin Schweizer, and Christine Petersen of the Department of Epidemiology; Linda Boyken, Daniel Diekema, and Eli Perencevich of the Department of Internal Medicine; Patrick Breheny of the Department of Biostatistics; and Mireia Puig-Asensio and Alexandre Marra of the University of Iowa Hospitals & Clinics.
The study was funded by Prime Medical and Clorox Healthcare.