Zahnd awarded grant to study screening for social needs in rural settings
Published on April 25, 2023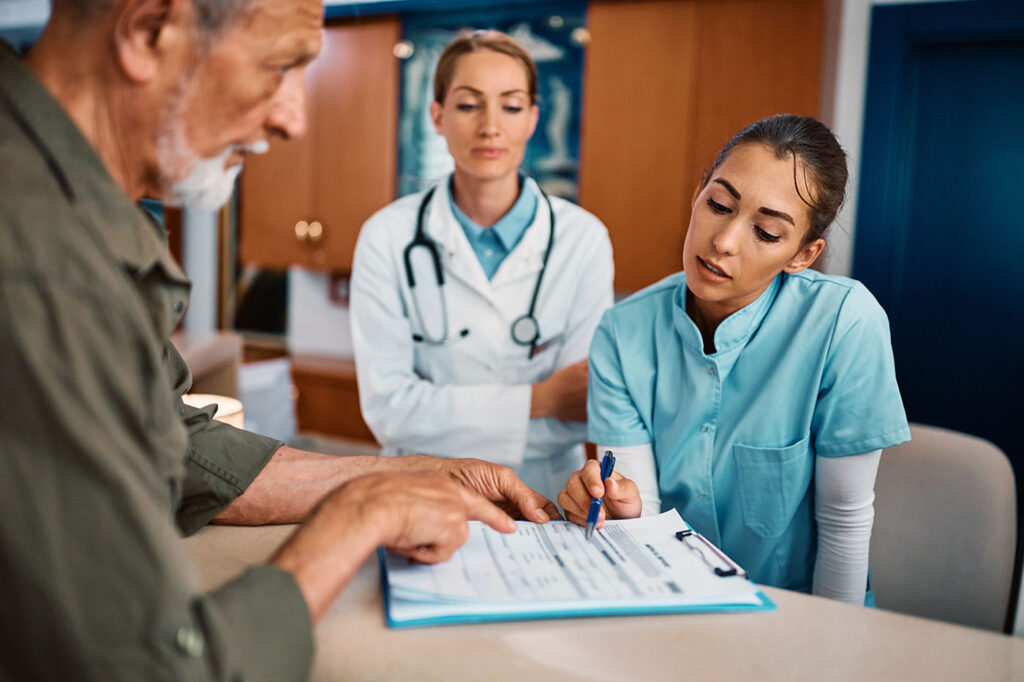 Whitney Zahnd, assistant professor of health management and policy, has been awarded the 2023 Pilot Research Grant from the University of Iowa's Prevention Research Center for Rural Health (PRC-RH) for her project, "Screening and Referring for Social Needs in Rural Health Care Settings in Iowa."
According to Zahnd, the goal of the project is to assess how rural health care providers are screening for and responding to client's social needs such as housing, transportation, and food.
"It's crucial that we understand how this information is being collected and acted on because meeting these basic social needs facilitates optimal health outcomes," she says.
Zahnd says that her team, which includes co-investigator Kristin Wilson, clinical associate professor and director of the MHA program at the College of Public Health, will engage several statewide organizations in the research, including the Iowa Rural Health Association, the Iowa Primary Care Association, the Iowa Association of Rural Health Clinics, the Iowa State Office of Rural Health, and the Rural Health Value Initiative.
"We're particularly excited about engaging these partners as we hope it facilitates increased collaboration among groups invested in rural health in Iowa that could extend beyond our project," she says.
Rima Afifi, director of the PRC-RH, noted the emphasis of the pilot grant program: "The PRC-RH's pilot grant program is designed to support projects that address health disparities in rural Iowa communities and focus on the social and structural determinants of health. Dr. Zahnd's project is evaluating the ways in which health care systems are collecting and using social indicators to provide more effective and equitable care, thereby enhancing health."
The PRC-RH is funded by the Centers for Disease Control and Prevention and is the only funded Prevention Research Center in the Midwest with an exclusive rural health focus.